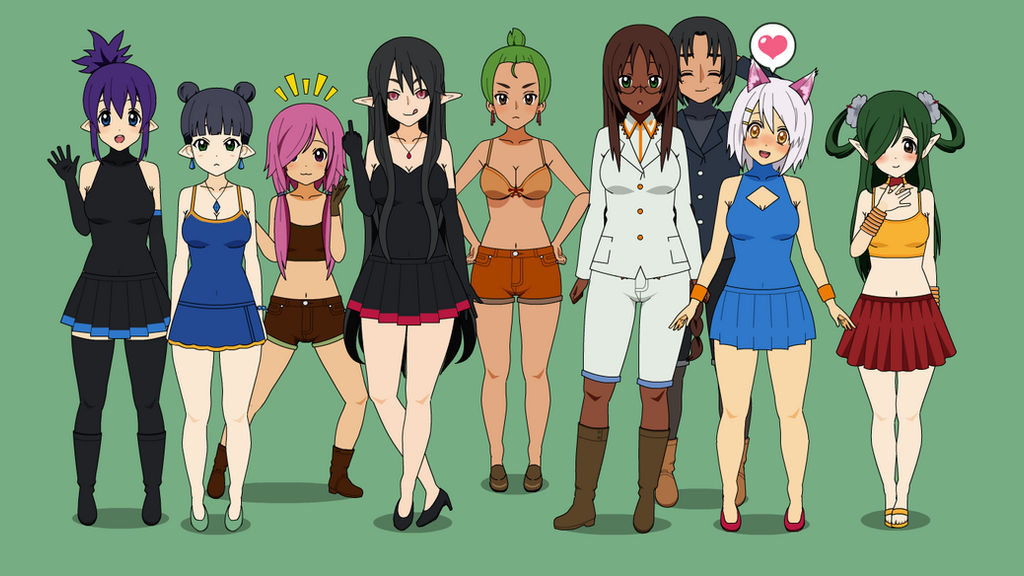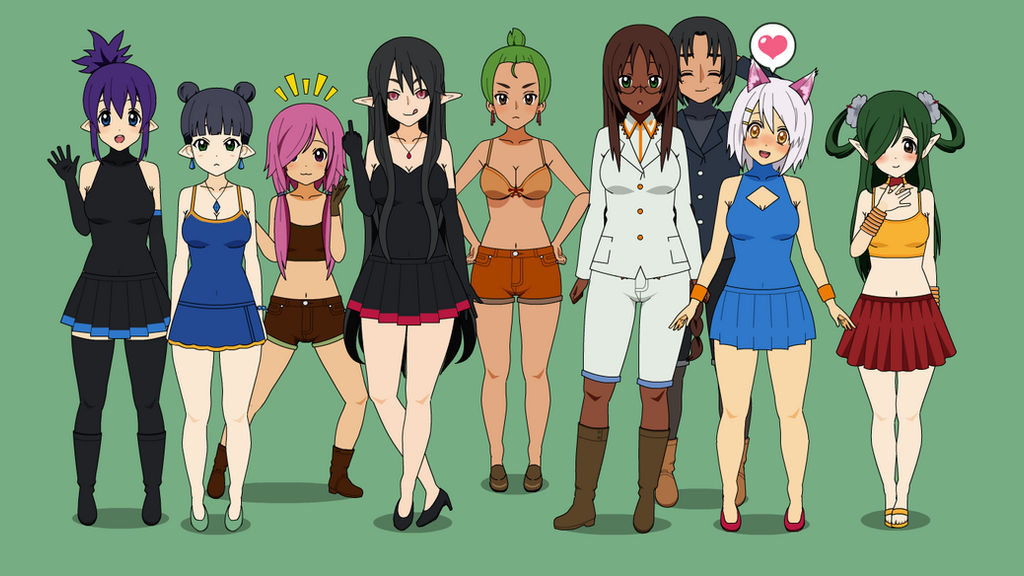 Watch
It's that time again! RP characters. What a way to waste the remainder of my weekend.
In a left to right role call, we have:
Ayame, Dota, Mio, Omega, Chi, Unaliari, Dai, Silenus, Haydee.
Poor Dai...a lone male in a pervy doll maker. He's hiding in the back for a reason.
Thanks to

who made this
[link]
using this
[link]
.
Such a time sink.