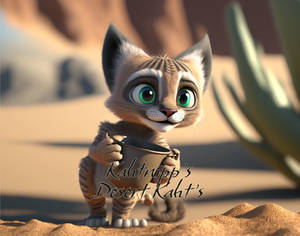 Desert Kaht
With this tier, you get access to my Discord, exclusive access to my website where you get discounts on merch and subscriber only access to art that no one else has seen. Website will be online soon but for every month that you're subscribed and the website isn't online, you get a print sized digital art piece of your choice where you can have it printed wherever you like.
---

Description
A first quick draw of a cd cover for a heavy metal band. I'll work hard to make it better, probably with a background, to use it as a wallpaper or a part of the cd book... I want it perfect. At least I have so much time.

------------------------------------------------

Un primer boceto de la portada del disco de una banda de heavy metal. Trabajaré duro para mejorarla, seguramente con un fondo, y se pueda usar como fondo de escritorio o pueda encontrarle otro uso dentro del libreto del cd. Quiero que me salga perfecta, y al menos tengo mucho tiempo para conseguirlo.
Image size
600x600px 87.82 KB

Beautiful and very powerful image. You have really captured the essence of the symbol I feel in a way that goes beyond the usual black and white...very nice. I wont be using it for any purpose other than having it as my background. Very inspiring and relevant to my life at the moment. Thank you!