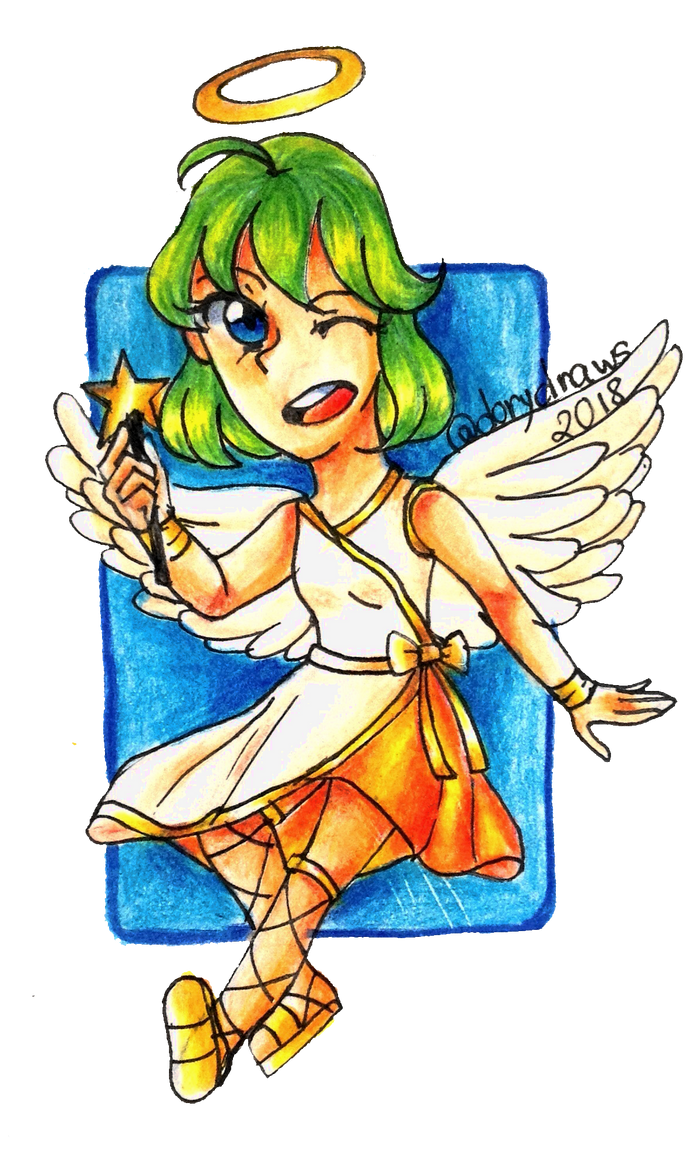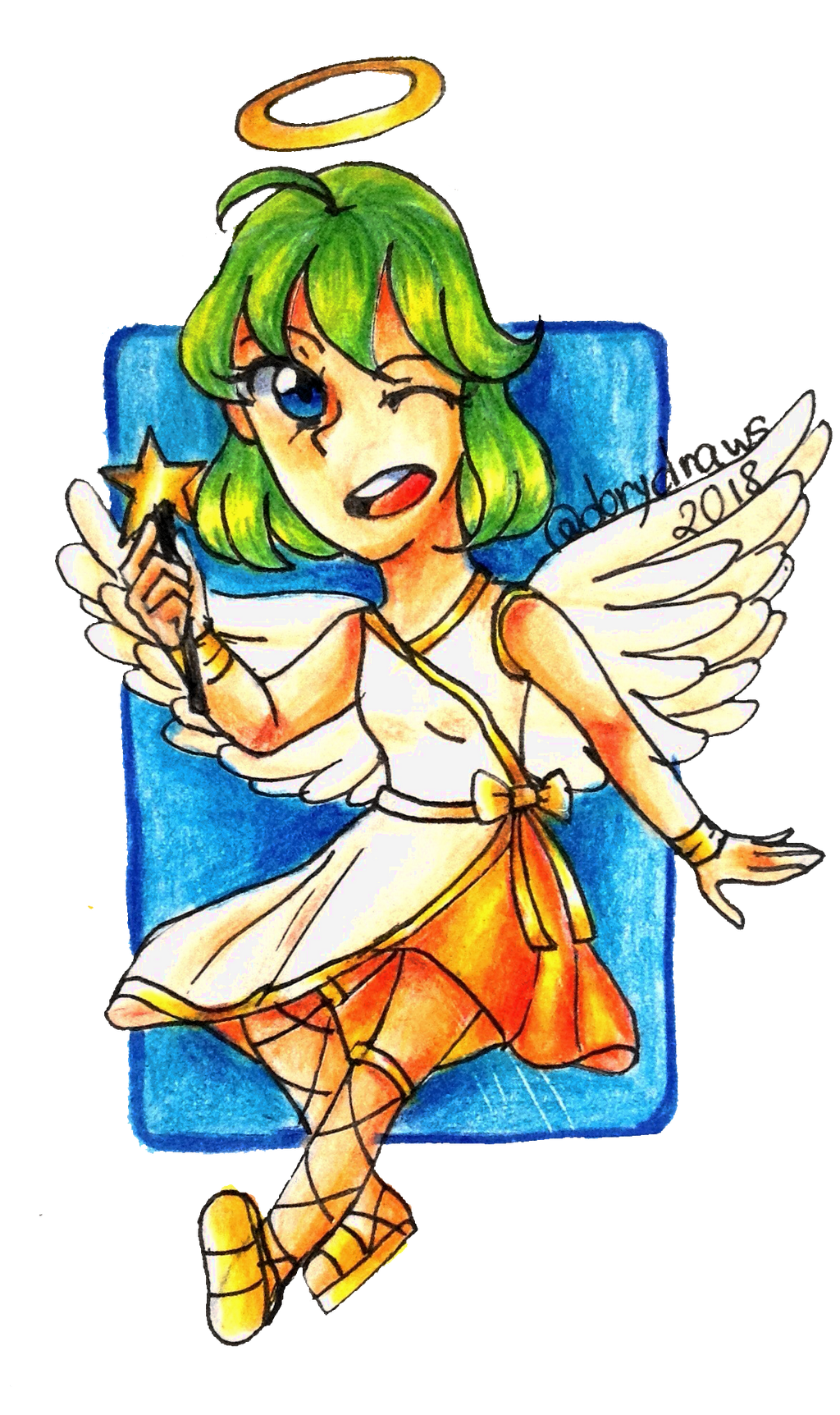 Watch

I'm committing plagiarism because the name for Nana wo Akari's recent album is the perfect fit for this image //shoved
Anyways let's get into this. "Why are you drawing this?", you might ask. Well prepare for one hell of an explanation.
You see stuff happened at the SIA discord and I chose Ayane Leon as Kate's genderbent version's CV (wow that's not something I thought I'd say)
Hmm what to say next. Ah, so I realized that Nana and Leon both have an angel theme, thus this drawing was born.
Plus their theme color is also pink. I didn't include that in the drawing though lmao
Caitlyn "Kate" Summers, illustration
© Dorydraws
This is
天使!
© Nana wo Akari, 2017