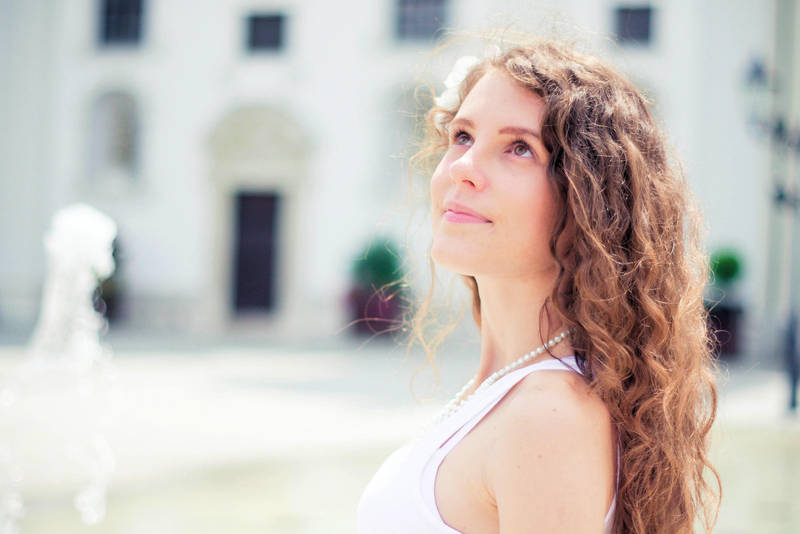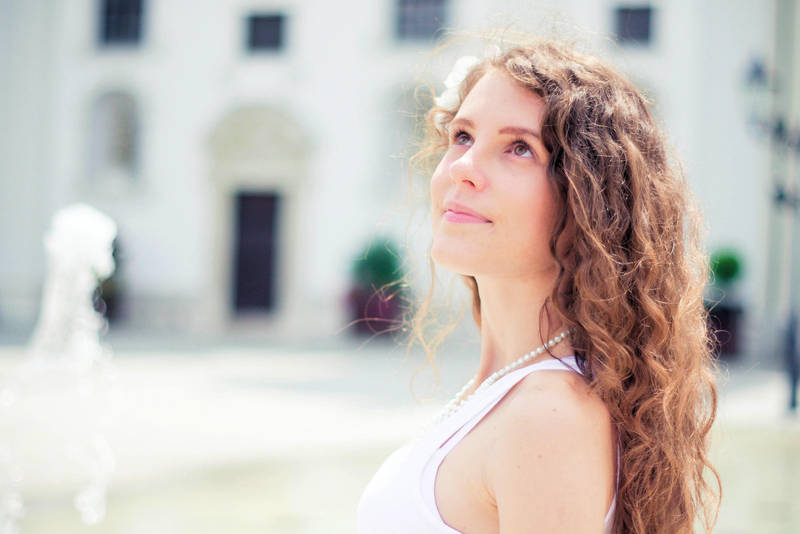 Watch
The best feeling in the world comes when you start feeling good again after you've been feeling awful.
- Oprah Winfrey
Wow, this week was a good type of busy one

Only Monday was a little calm. I was at home and spent my time reading a Dan Brown book on my Kindle

I'm so much in love with my e-reader

The next day, Peti and I went to Budapest. I had to get some papers for a scholarship, so I spent at least an hour in my college running around to get the paper, scan it, fill a form, and print some pages I forget to print... It's a little crazy and I really hope that I will get at least one of the two scholarships

After all these things were done, I went to Peti's flat. We went shopping together and had a coffee in our favorite coffee shop.
On Wednesday, I made lunch for us and after it we went to the City Park (it's so weird to write down it in English... Városliget sounds much more elegant

). This place is beautiful, I took some photos there before but I've not been there with Peti. The weather wasn't good enough to spend our time in the park so visited the Castle Vajdahunyad and the museum of agriculture which is within the castle. It was much better than we expected

On our way to home, we visited a coffee shop which I saw on the internet before and I fell in love with the interior. The Button Café is full of button

They are on the walls, the lamp, the mugs... we also got button shaped cookies with our coffee. I really liked the colorful and little chaotic design of the coffee shop. And their homemade apple pie, yumm!

After we drank our coffee, we had a walk in the area, which is very nice

Then we went home. Peti had a nap and I was reading on my e-reader (I started one book of the Percy Jackson series). When Peti woke up I still had a lot of energy, so we took a walk again and visited Peti's university. We were in two building which are nonstop open. They seemed empty but Peti told me that there are some teachers who are working during the summertime too. There buildings were really different than my college, they were so fancy

The next day, we woke up late then we had a late lunch. After that we went to the Buda castle district. We've planned to visit it together since we moved to Budapest, but we've never had the time. It was beautiful and full of tourists. We helped to a Hungarian family to take their photos in the castle

They were really sweet.
We had a really long walk so we had some rest at Peti's flat, then we cached the train to Komárom.
At home, my mom was waiting for me with delicious cherry cake. I love coming home

Some photos of Budapest:
[link]
On Friday, I met my friend Szilvi (who is the model on this picture

). We traveled with train to Győr where her university is and she had her last exam in the afternoon. But before her exam, we took photos on the streets of the city. Győr is really beautiful; I've always wanted to take some photos here with someone

Szilvi showed me where her univeistity is, then she left for the exam and I went to buy some fancy tea for Peti who had his name-day on the weekend. After Szilvi finished her exam, we went together back to Komárom.
More photos of Szilvi:
[link]

On Saturday, I baked apple pie in the afternoon. It was so delicious, I'm sure I will make another one soon

In the evening, Peti and I went to Tata, to the Water, Music, Flowers Fest. There was a place which looked like a ruin pub (there is many ruin pubs in Budapest) and we found a table there. There was a stage close to it and there was a
Heaven Street 7
concert so we listened it. We had a pizza in a good Italian restaurant and watched the fireworks over the big lake of Tata. Then we went back to the place of the fest. We found another good concert. A band called
Mystery Gang
was playing. I've never heard them before but I actually liked them

We danced until I felt too tired to do anything.

The next day, my family and I visited my grandparents and we had a lunch together. Then my mom and I picked raspberries in the garden. There is never enough raspberries for me

We ate all what I picked immediately. There is no chance to make a cake or jam pot of raspberries. We eat it too fast

In the afternoon, Peti and I went to Tata again. There were two concerts we really wanted to listen. First, Tankcsapda, which is a very popular rock band in Hungary. They have some song which I listened a lot in my teenage years. But I had to realize that they have so much songs I've never heard

It still was great; I guess I'm in love with live music

The best moment was when the band played this song:
[link]
My friends Dávid, Evelin and Évi used to sing it a lot together and it was great to hear it in original and in live. The audience sang together and I really enjoy this kind of moments.
After this, we went to listen the concert of Deák Bill Gyula and Charlie. They were playing really good music so we stayed much longer than I've planned. It was so hard to leave...
Wow, this week had a really long story

I hope you had an amazing week too! <3

Week 5
June 24, 2012 - June 30, 2012

Reply

Awww she is so beautiful!

Reply

Reply

thanksfor your description,
last month i was in Hermannstadt and we stay in Debrecen for one night, Hungary thank Your photosand words nearthan before

greeting to your friends
Reply