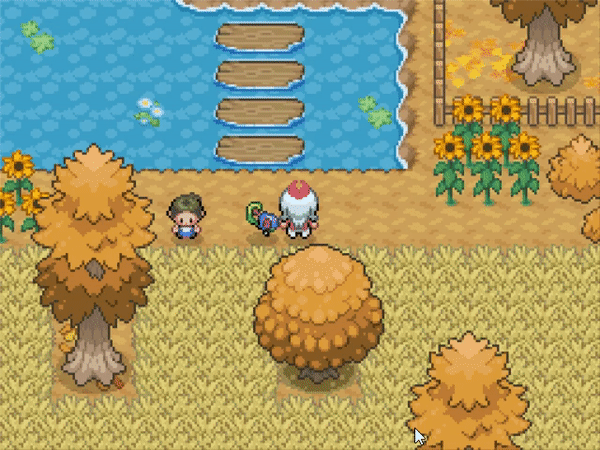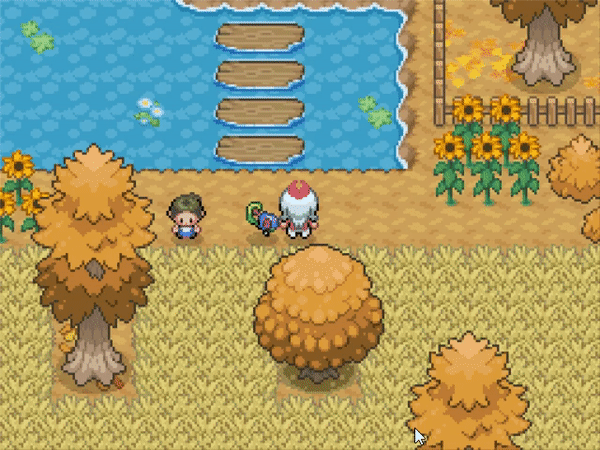 Watch
This gif is from a
free to play Pokémon fan game
called
Pokémon Umbra
. It's an older gif, we've changed the overworld sprite of the player, and some of the tiles.
Following Pokémon Sprite by:


great choice of tiles, and a neat gameplay feature
Here's my nitpick in regards to tiles: one thing that bothers me is the depth of the water. It looks like it's transparent and that you can see the ground beneath it, but

the edges of the water don't show much darkness beyond the white line, making the water look really shallow, but when you jump on the logs, they go way underneath the water, showing depth that doesn't look like it could be there (especially when the water looks transparent to the point where we can see the ground beneath the water). I know that these specific tiles weren't made by you so I'm not sure how this could be fixed

the map itself looks well done from what shows in this bit

Reply

Geez, that's stunning: I love it!
Reply