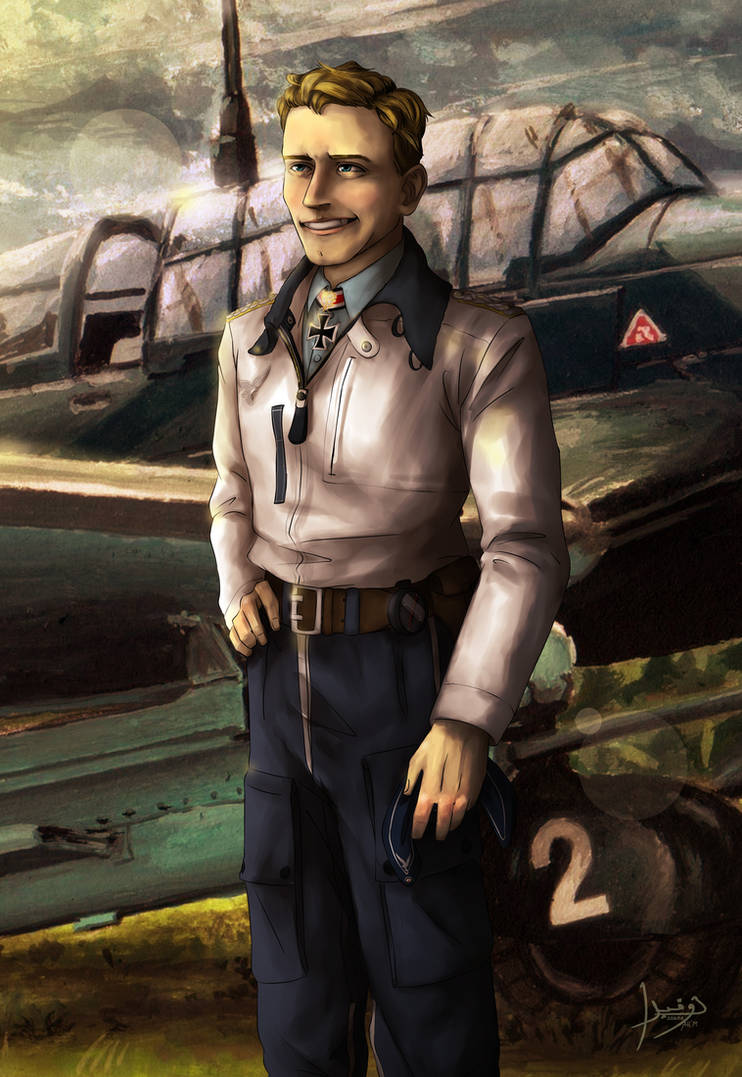 Watch
Hans-Ulrich Rudel was a German ground-attack pilot during the second world war.
Rudel was credited with the destruction of 519 tanks, as well as a number of ships. He claimed 51 aerial victories and the destruction of more than 800 vehicles of all types. He flew 2,530 ground-attack missions exclusively on the Eastern front,
usually flying the Junkers Ju-87
"Stuka" dive bomber.

-----------------------
Full background:
fav.me/dd0t6nz
Coming up next in this series: Ernst Roehm
Check out the 2019 list of the Third Reich series!:
fav.me/dcxz792
Also, check out the completed fanart for the Third Reich series!:
www.deviantart.com/doqida/gall…
-----------------------
Other things:
Art trade: CLOSE | Art request: CLOSE (except if you want to request something for the Third Reich and the Ottoman Empire series) | Commission: OPEN (Check out the commission info here:
fav.me/dcylbbm
)

I love how you drew his face!
Reply

Just look at your art so beautifullllll amazing peice once again!
Reply

Bloody handsome character. If memory serves me right, he influenced the construction of the A-10.
Reply

Very impressive, the character art is amazing and keeps getting better.
Reply