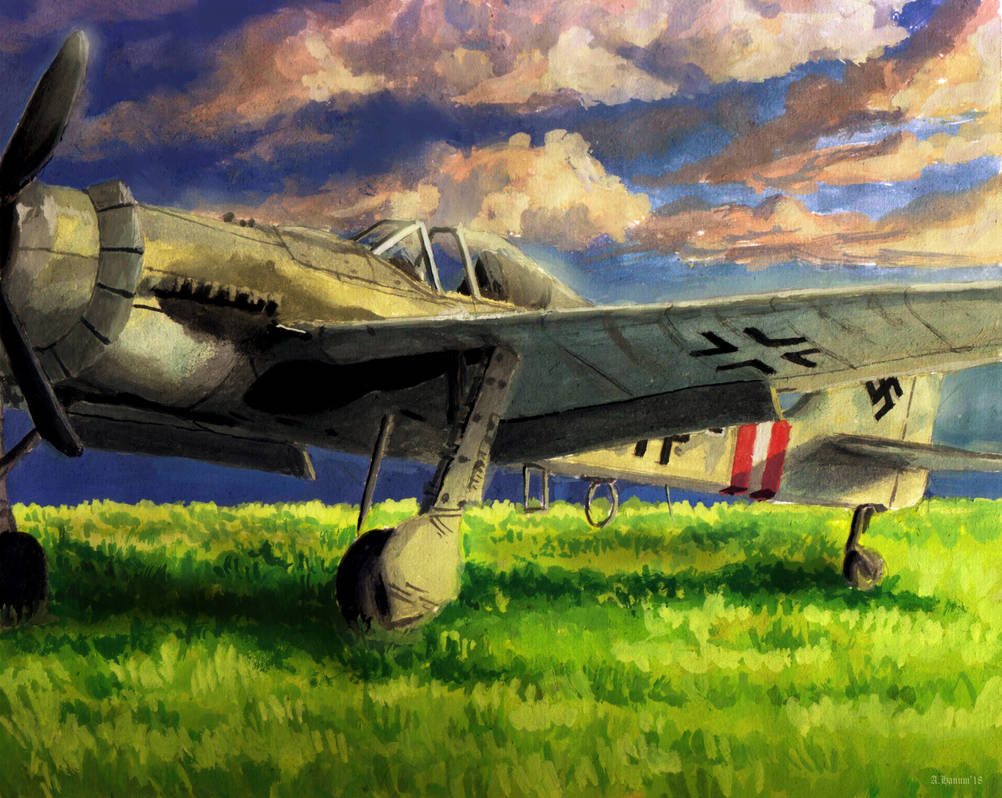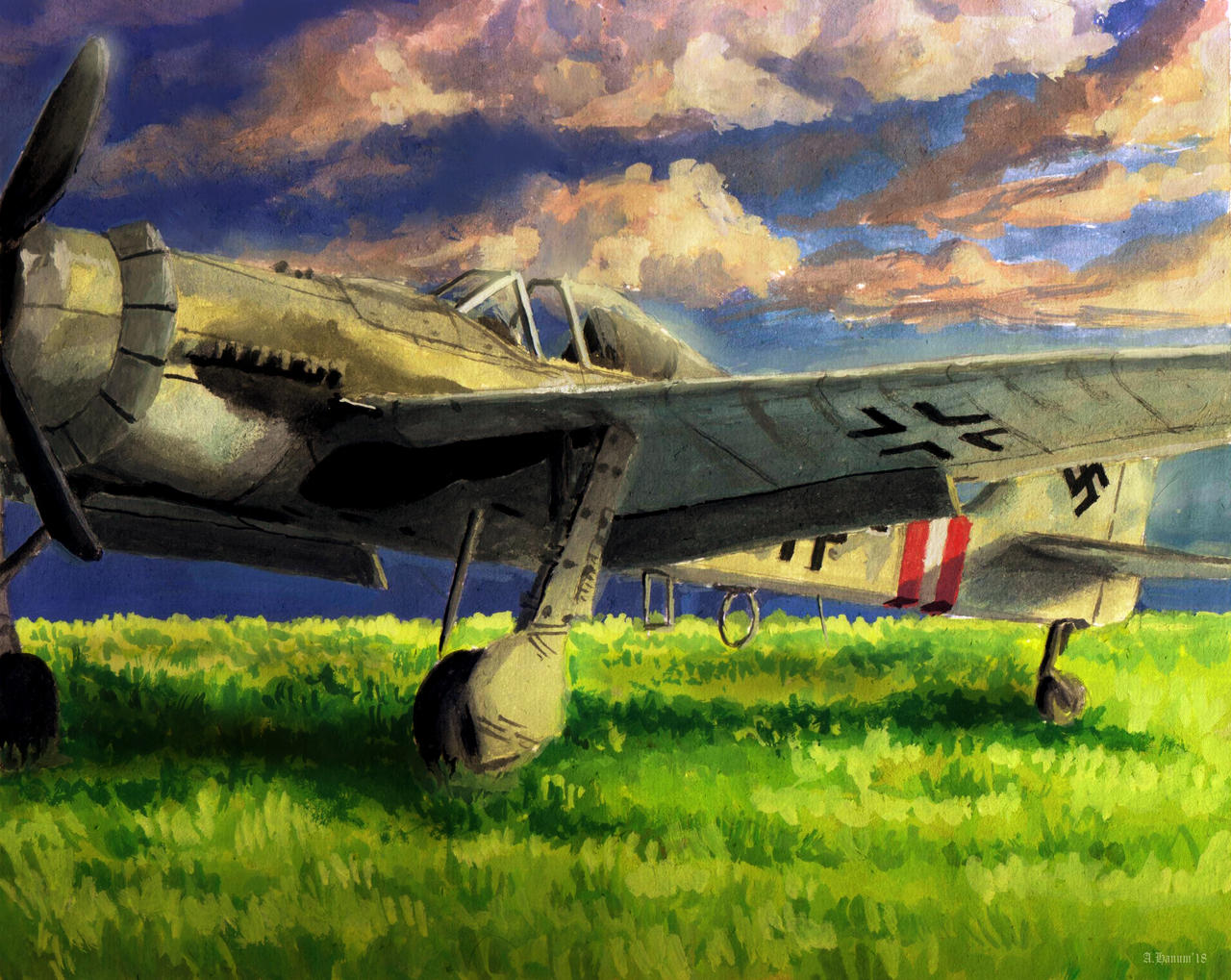 Watch
Finally. A type of plane that I could paint other than Messerschmitt, a Focke Fulf.
I can say, it was not really a good start since I lost my sense of scaling for some moment when I sketch this aircraft. As a result, this painting got an awful angle for the subject.
...I'm satisfied with the clouds tho.

Beautiful piece of art! I like the colors
Reply

Very nice sketch good sir,and guess who just got a new watch?

Reply

That's cool!

Can you do a JU 87 "stuka"?
Reply

Nice work, looks like a late war D model, or TA 152 model.
Reply

Reply