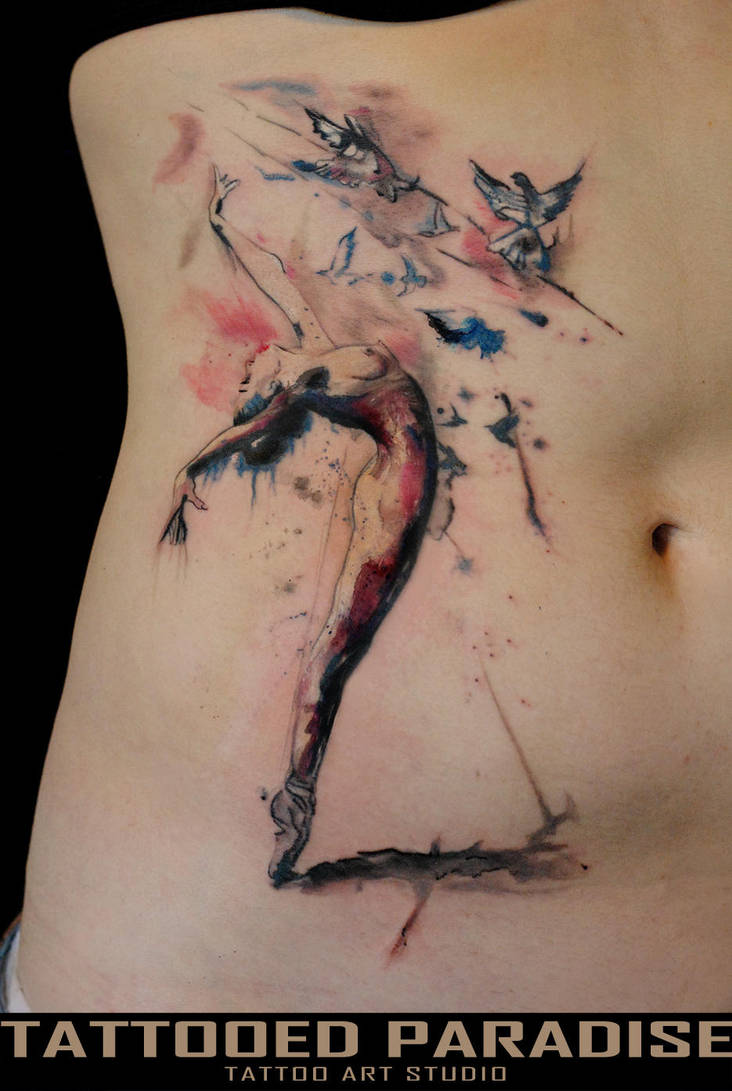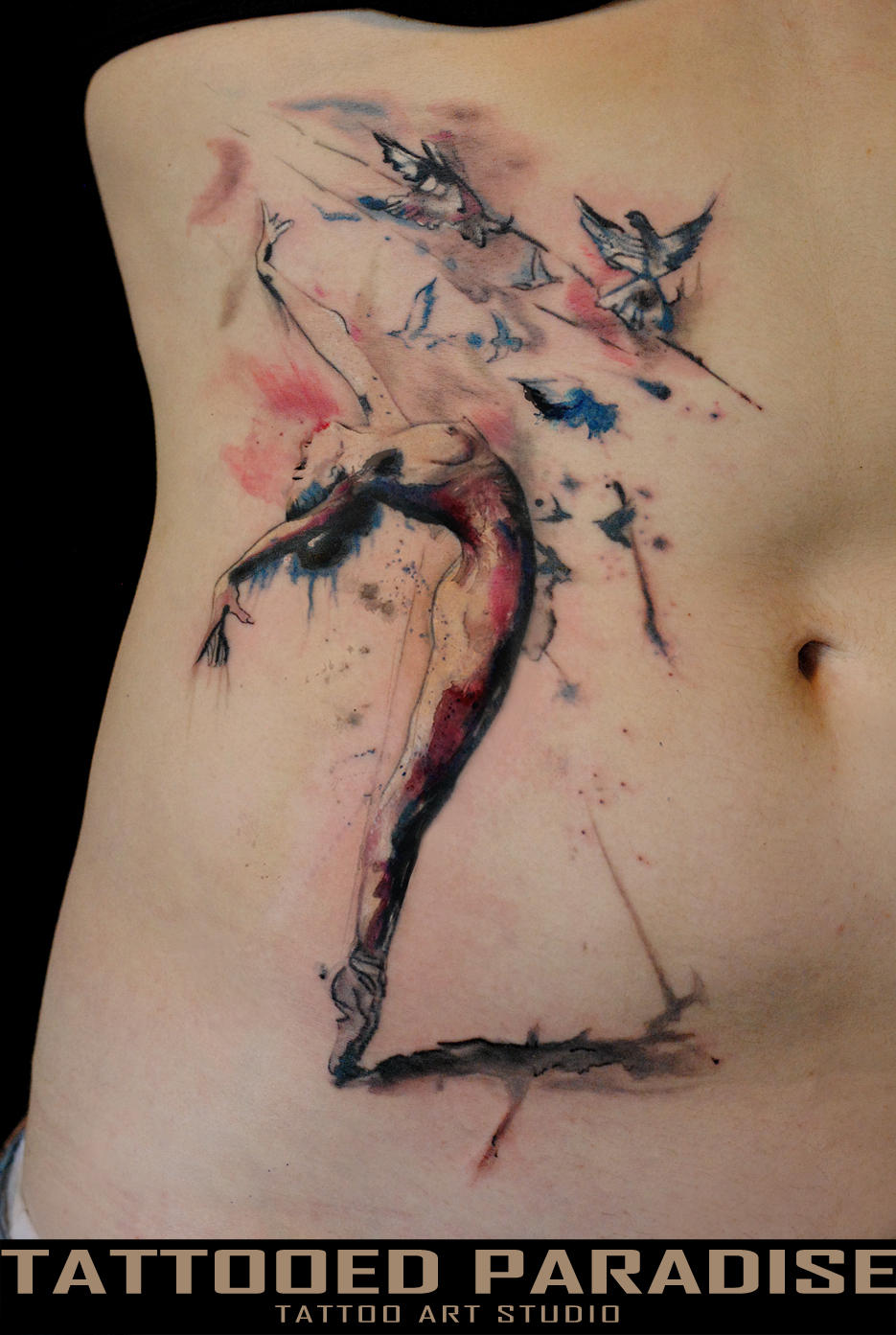 Watch

Reply

wow!! i was never very into tattoos but THIS - this is soooooo perfect!
Reply

Reply

Reply

It looks just like it was painted with water colors. It's beautiful!!
Reply

jezz, proportions and depth are so perfect
woman body as it should be and those birds in move
one of most
beautiful tattoos I've ever seen
Reply

This is one of the most beautiful tattoo I've ever seen!
Reply

I have to say this is my favorite. Drawing the human body, especially the female's, is difficult just with pen and paper and you captured a difficult pose in a water color style with a needle on skin where there is little room for any error....I applaud you lol!!!
Reply

Reply

Reply

Reply