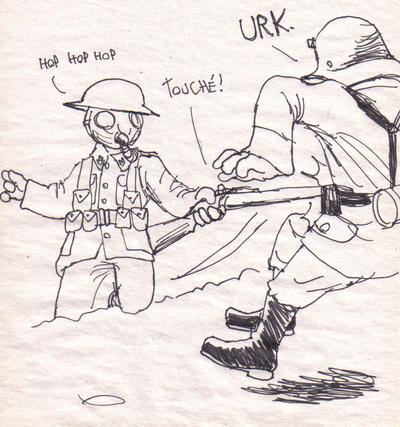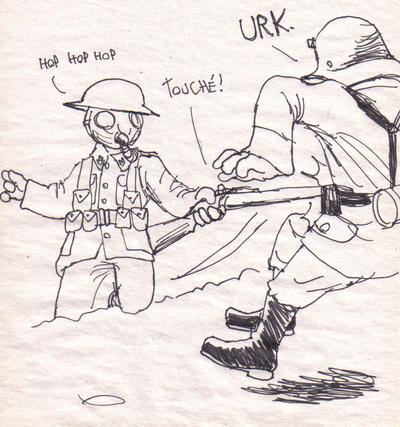 Okay, even if your bayonnet isn't in place and you have no time to install it, you decide to jab the dirty rotter in the gut. He's too close to shoot him without having blood splattered on your uniform.
Touché!
And your father thought those fencing competitions were useless! You make a mental note to tell him of your accomplishment.
Oh, and the German takes 75 Damage. That rather unusual attack makes you gain some Strenght, S.A.R. and Charisma points.
The soldier does not seem too pleased.
*Just shoot. Blood on your uniform isn't bad, as long as it isn't your own.
[link]