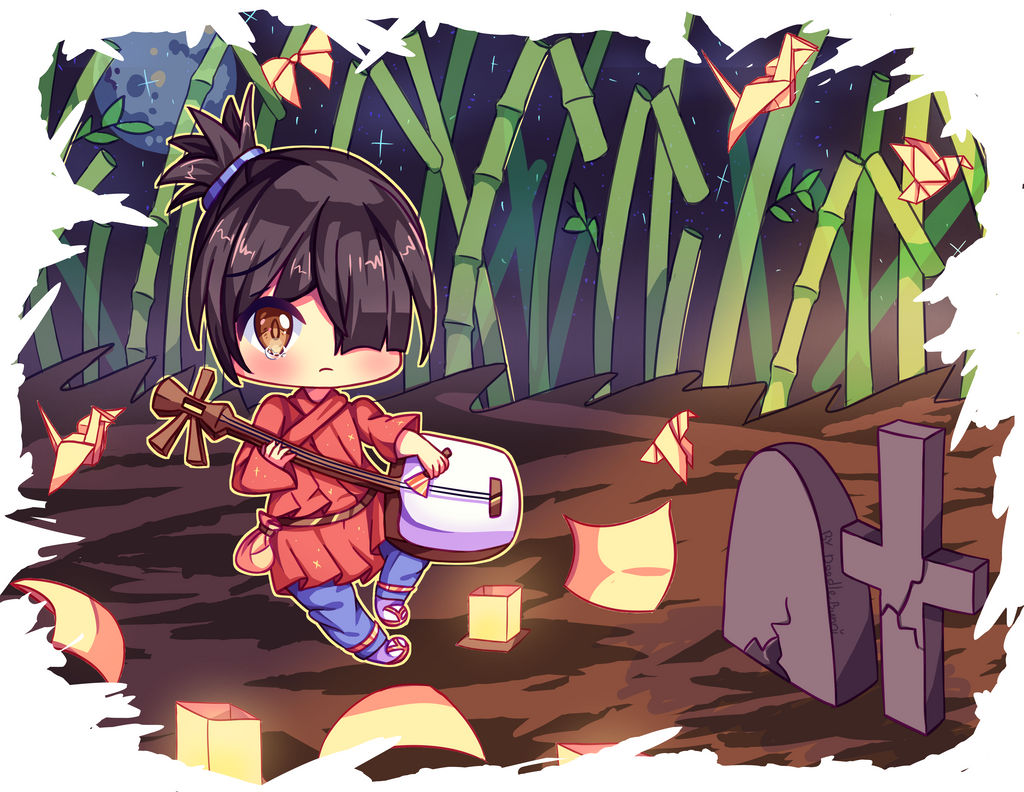 Watch
I know I suck at tittle xD
First of all, can i just say, this movie was AMAZING, if you haven't seen it, I don't know what you're doing with your life, grab a friend and go watch it right now! This movie deserved way more attention ;w; Kubo have a very emotional-moving story, it also delivered a strong and meaningful message, the stop-motion animation was beautiful, seeing how much efforts Laika put in the movie make me love it even more.
When my friend showed me about the contest, I was super excited, even though i can't illustrate ///quietly insert this
The theme was to illustrate Kubo overcoming an obstacle, can be inspire from the movie or your own personal obstacle in life!
When Kubo talk to his mom and dad's grave, tear falls from my eyes,
"This was a happy story.
But it could still be
a whole lot happier...
I don't know exactly
what the rules are,
or how this works,
but if there were any way to...
You know... I still need you.
has been a happy story"



I thought, why not draw Kubo overcoming his emotion of losing his Mother and Father? I can't really say I know how it feels to lose a love one, but I'm sure it's hard to move on without them, not being to see them everyday or do all the things you love together...

Originally, i was gonna have Kubo standing on water, with waves coming out because of his music, but i can't paint/color water, rip
This was my first time drawing detailed background, was playing with some of the effects, I'm not satisfied with the results, still think it could
have been better////
Good Luck to everyone who Entered the Contest!
---------------------------------------------------------------------------------------------------

~Time: 7 hours

~Program: FireAlpaca

~Tablet: Wacom Intuos Draw Small

• • •
Art (c)
DoodleBunni
Character (c)
Kubo from Laika/Kubo and the Two Strings
Don't repost, copy, or use without my permission.