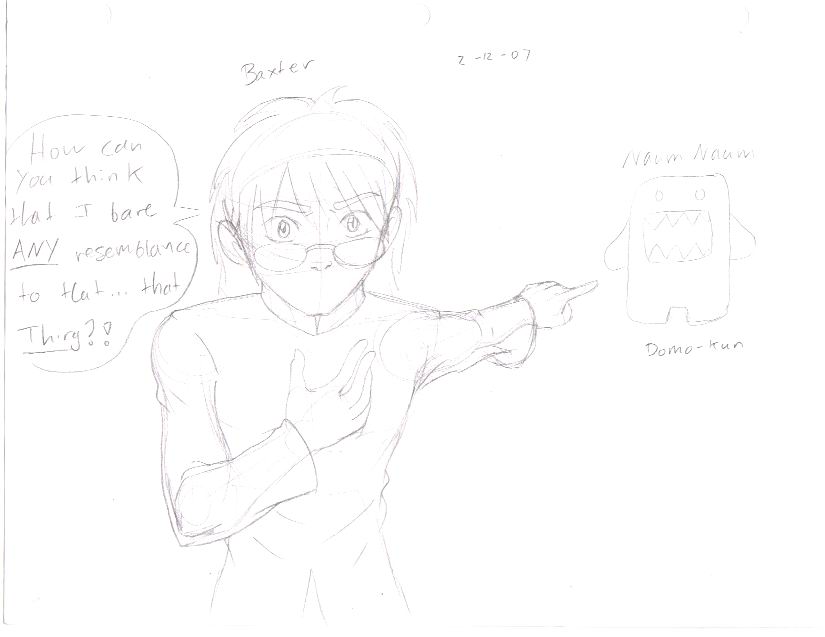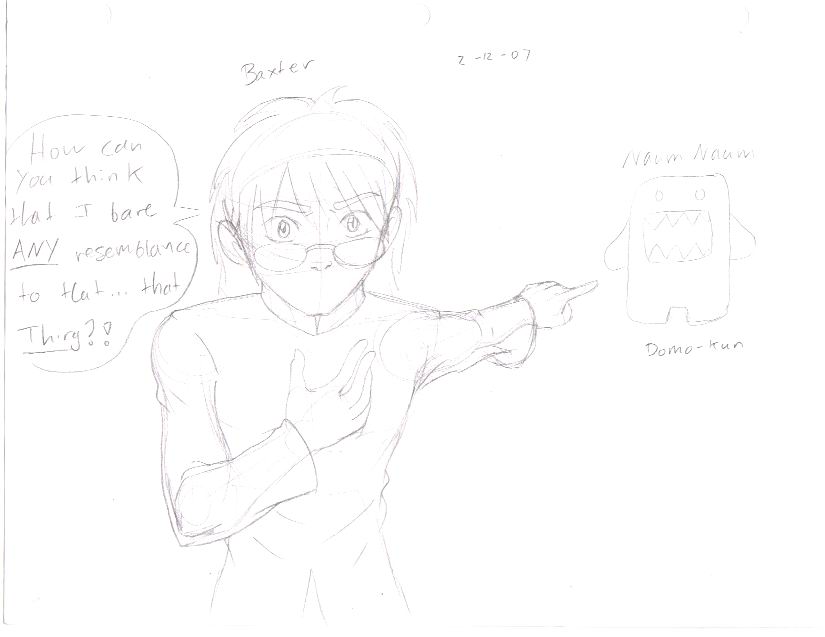 Watch
Random thought made its way onto paper, I was originally going to draw something COMPLETELY different when I pulled out the sheet and a pencil.

Baxter's pointing arm looks so mentally challenged... >.< Perspective is not my friend...

Perspective isn't my friend either, and I agree, that the body should shift back to follow the arm, other it looks more like his arm is bending in a very awkward manner
Reply

I just need someone to act it out for me sometimes... >.< There's only so much my mind can conjure.
Reply

See, I think the thing with the arm is that it's sholder didn't follow it. Have the body shift in the direction of the arm and the forshortening should start at the sholder.
Reply

He TOTALLY looks like Domokun...

Yeah...

A totally sweet brownie monster hatched from an egg...
Reply

What the heck IS Domokun anyways? I see him all over, but I don't know what he originated from...
Reply

He's a Japanese character from some commercials, or so I've read on wikipedia. He has adventures with a bunny...

He's totally non-threatening which is why I find this match-up hilarious.
Reply