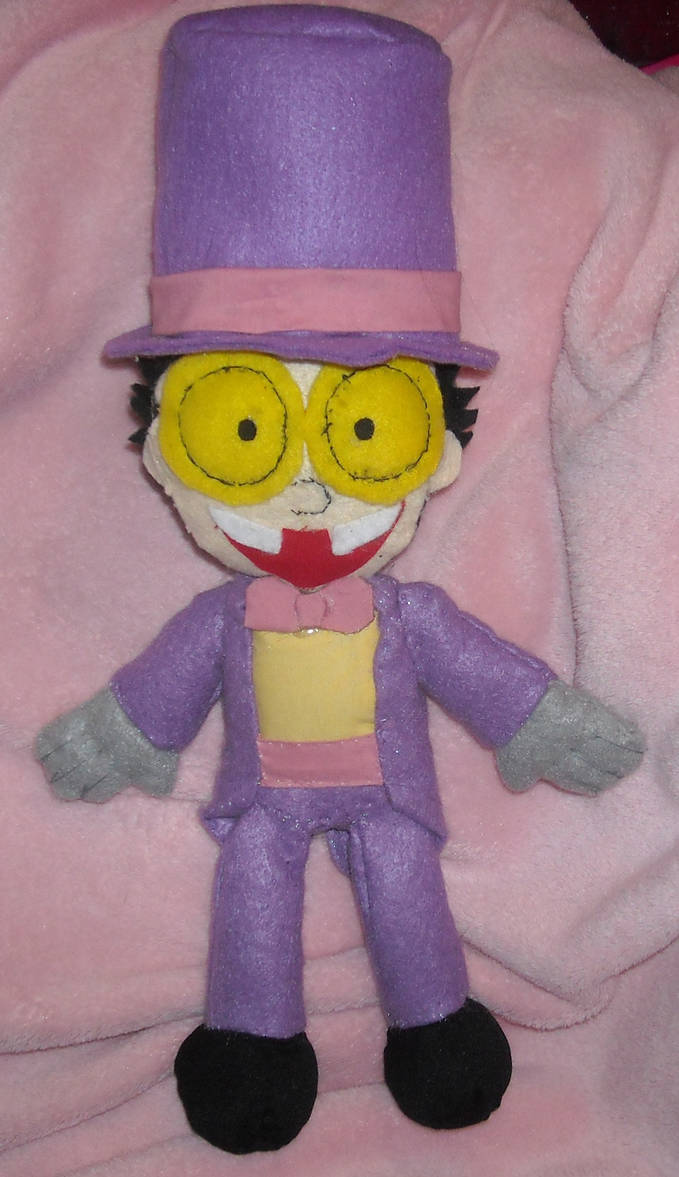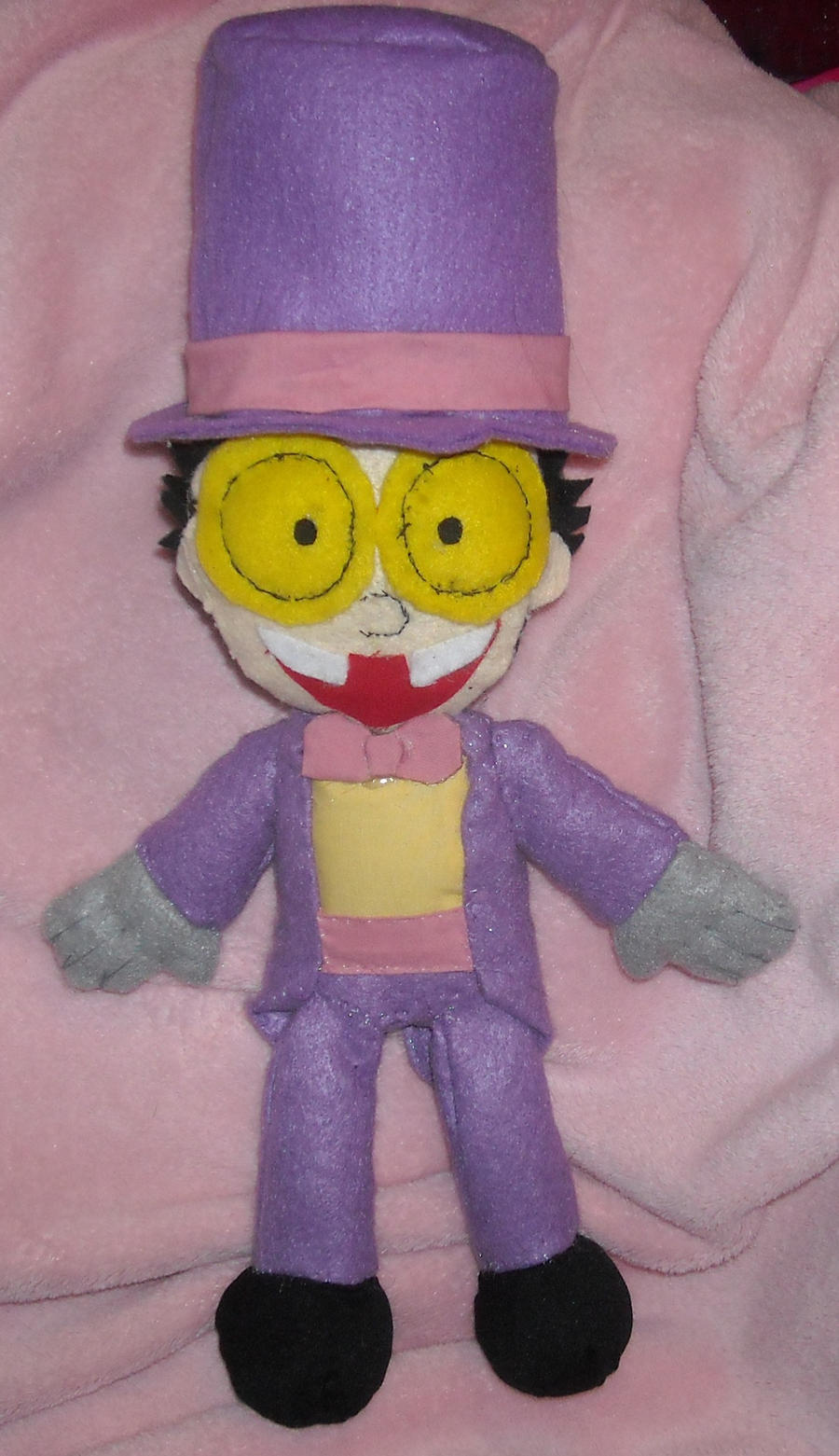 Watch
So..chibi Warden from Superjail! With removable top hat! (But I did a lousy job of making spiky hair, so you won't see him without the top hat).

This...was a bit of an experimental plushie. It's actually more of a PVC pellet-filled plush- my first time using the stuff! It's also the first removable top hat I've ever made, and one of the first intentionally floppy plushes I've made. And it's the first time I've ever made coattails for a plushie...though they're hard to see in the pic....

The eye details were hand-stitched (except for the pupils- they're fabric glued onto there) so I couldn't really make perfect circles for the eyes....oh well.

The Warden (c) [adultswim] & the creators of Superjail!