My approach to this year's Inktober challenge was a little different from the norm. I knew I wouldn't have enough time to do one drawing each day, so I set my goal at 2 drawings a week, and paced myself to keep the quality at a decent level. Each week had a slightly different approach, partially to keep it fresh and partially to stretch myself.
The paper and size were always the same, but the medium beyond that switched from week to week.
Week 1 was more cartoony in style, primarily utilizing Copic Markers and a White Charcoal Pencil for the detail.
Week 2 was focused more on detailed texturing, using Micron Pen in a heavy crosshatching style, and a White Uniball Pen for highlights.
Week 3 blended the first two approaches to a degree; Copic Markers and Micron Pen in a style that was somewhere between cartoony and heavily detailed. This was also when I deviated from the official Inktober prompt list and picked the themes for my own interests.
Week 4 turned out to be a stumble and set me back quite a bit, because I tried something completely beyond my experience - I wanted to really push myself and try to make a solid piece of art using nothing more than a cheap ballpoint pen. It took a couple botched drawings before I started figuring out the best way to approach the technique. I definitely still need to practice more, but this is a good start.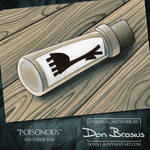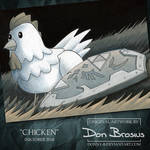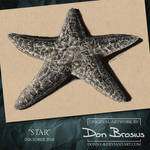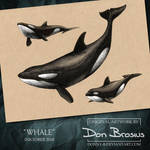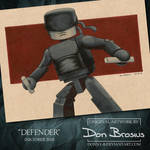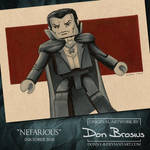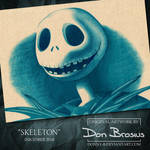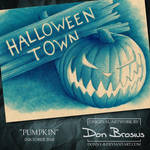 Some key points I took away from my experience with this drawing challenge;
- Strathmore Toned Tan paper is not an ideal base for Copic Markers. It's also a bit too thin to keep from wrinkling under heavier ballpoint pen crosshatching.
- I have a lot to learn about how to apply white highlights.
- My pacing needs improvement
- Switching styles from week to week gave me opportunities to try new things that I needed more experience with, but I think in the future I will stick to one specific style for the duration of the challenge. I saw some areas where I really need to focus/practice, and sadly two drawings is not enough to make substantial improvement in those areas.