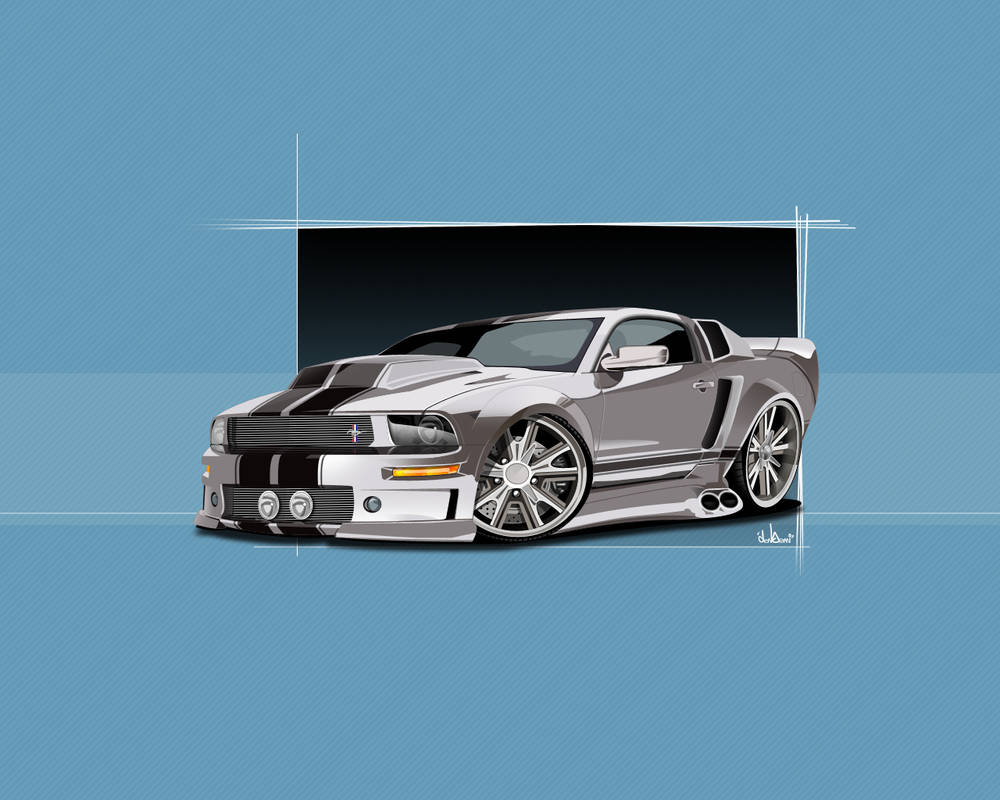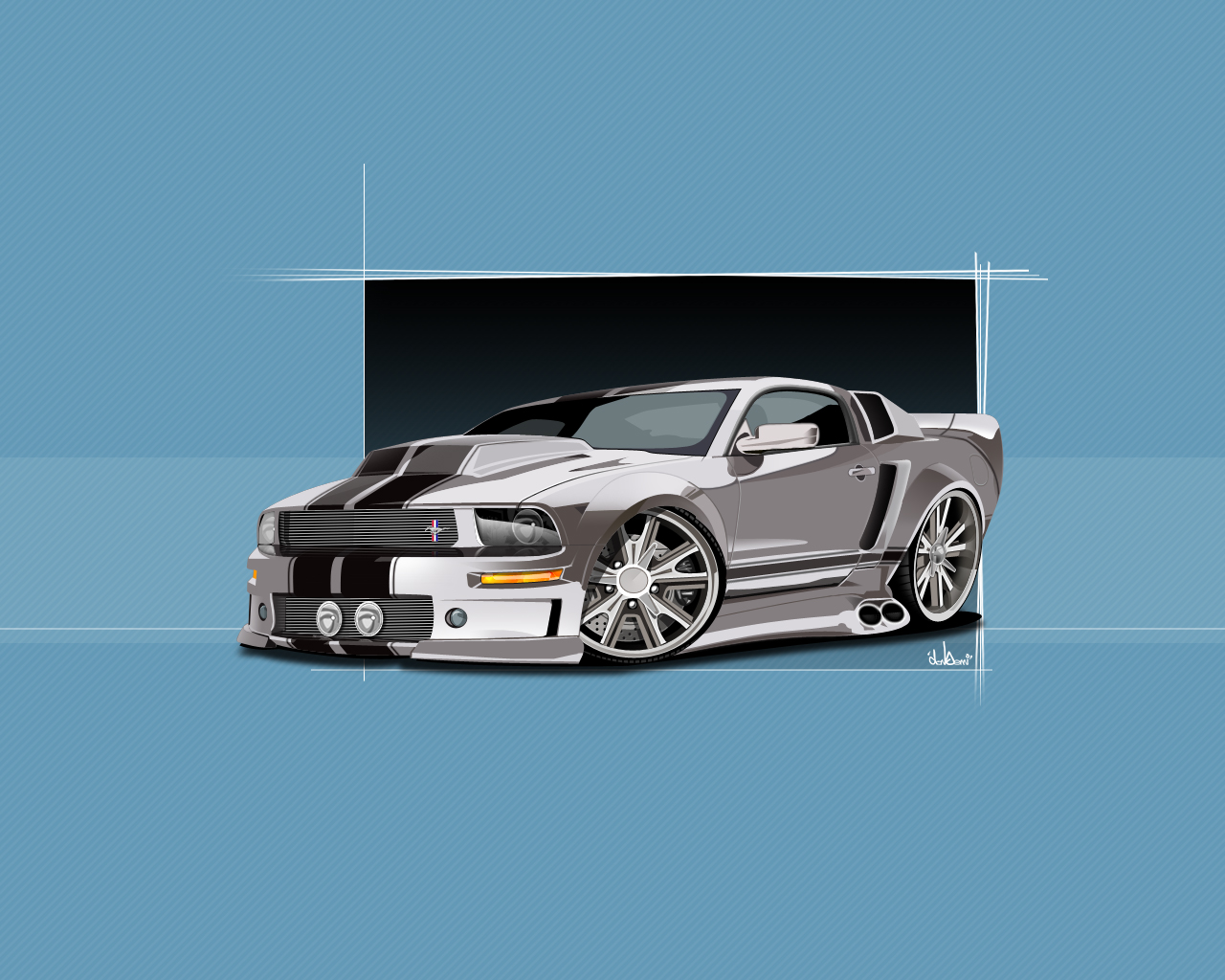 I've wanted to toonify a variant of "Eleanor" for ages now but couldn't find an interesting enough photo. I eventually found something that might work and thought it'd look different if i charicatured it first, so i chopped the photo up and blew some parts up to create the effect. I then set about cleaning the whole thing up by tooning it (followed the style of my "Fabulous RX8").
Really happy with how the car came out, but completely lost the plot when it came to presenting it

Enjoy.
*Updated*
Well i had a comments which made me realise how little effort i put into certain parts of this piece. So i've created this updated version.
Thanks to BunnyReaper from Digimods for pointing out how flat the rear rim looked. I think it looks much better now. And thanks to all who basically said "Look donni, this really as good as it should be"

Hope this is an improvement.