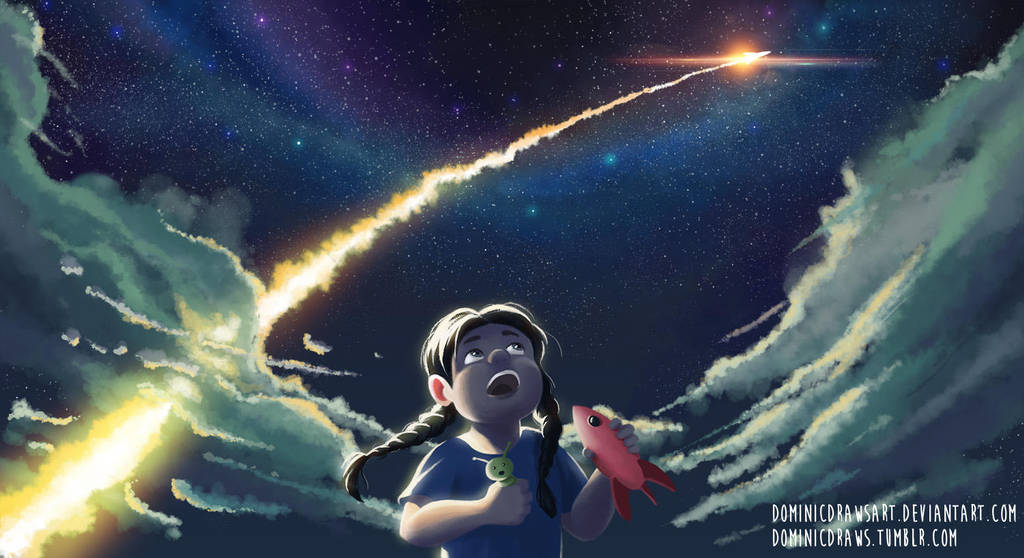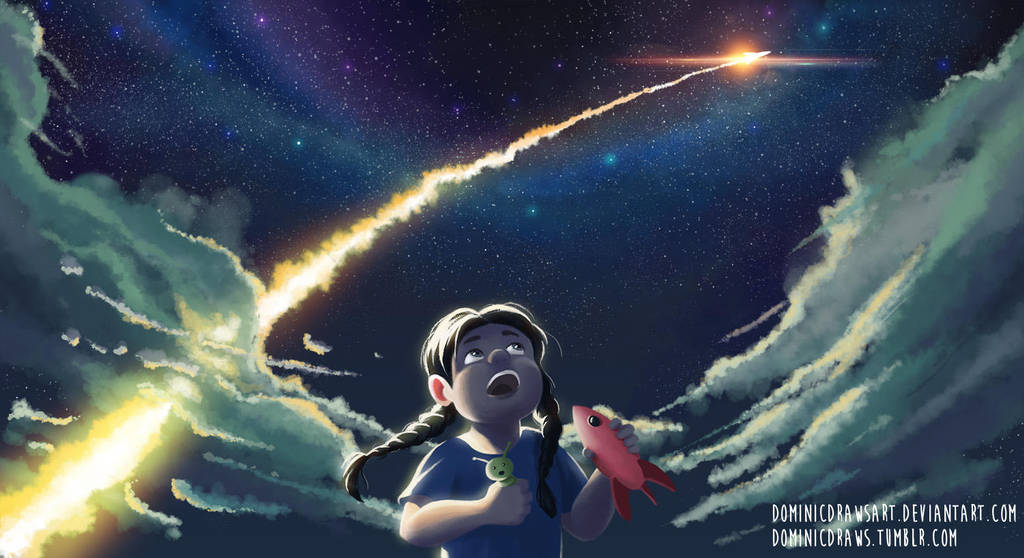 Watch
I did another illustration for an article in my university student magazine about the importance of space exploration in stimulating the imagination and inspiri
ng people. I tried painting in a more polished, rendered style here, and I also took the opportunity to really get my Makoto Shinkai on! If you don't know who that is, he's an anime director famous for his extraordinarily painted backgrounds that can rival anything Studio Ghibli has done.

I didn't know Makoto Shinkai! SHAME ON ME XD ! thanks for shared this information!
ps I like very much this artwork! first of all for the idea! second, for the use of colors!
Reply

Really love the way you painted the stars!
Reply

Whoa the bg is fantastic!! ^^
Reply