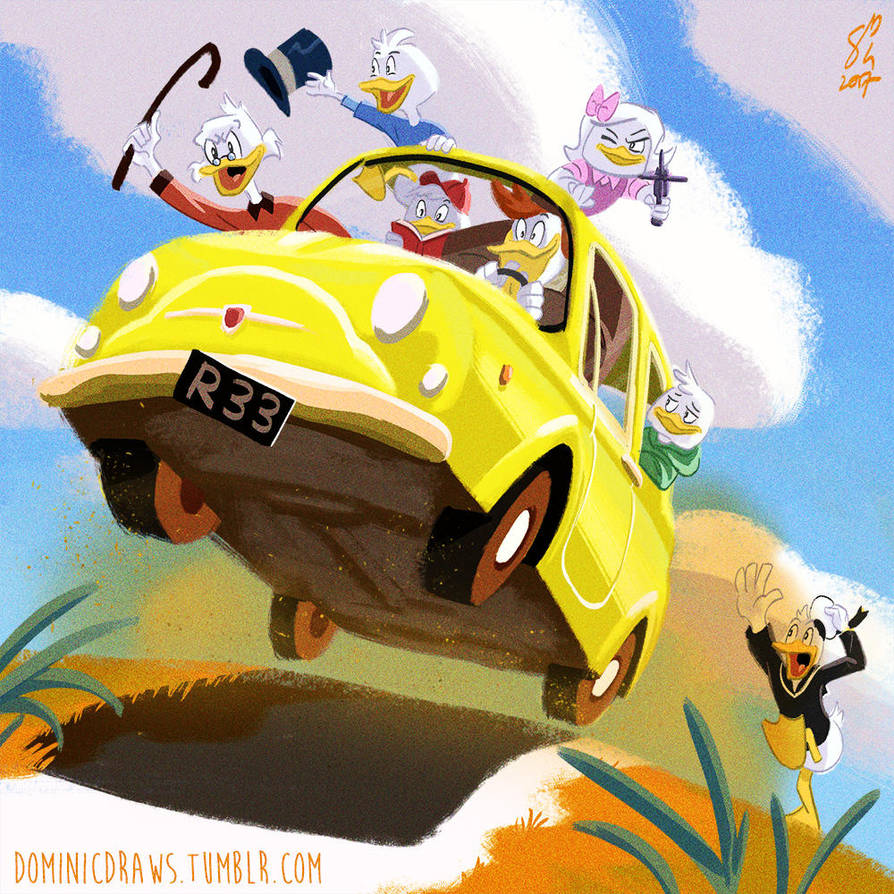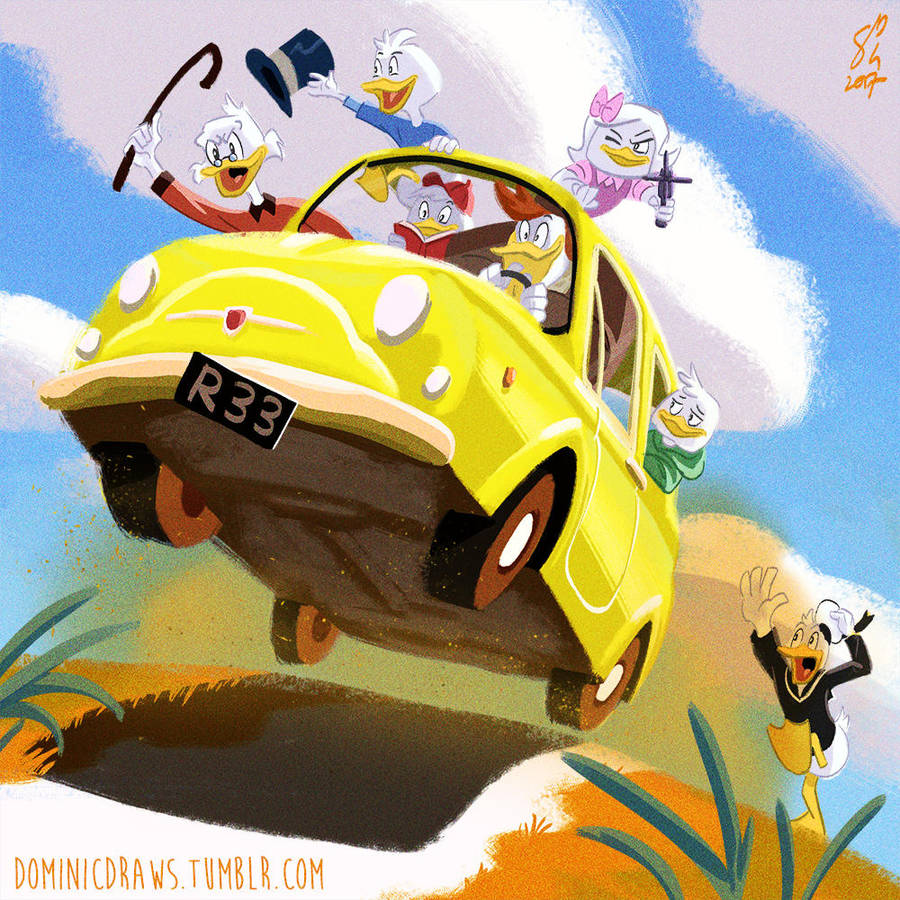 Watch
Who else is excited for the upcoming DuckTales reboot?!

P.S. I also recently saw Miyazaki's Castle of Cagliostro, so I couldn't help inserting a reference to it!

In hindsight, Donald being left in the dust perfectly sums up his role in the show.
Reply

Ha ha, you'd just seen it. What a coincidence since it appears the director had just seen it as well tee hee.
Reply

Cool work!!!) Have you seen reboot? Do you like new drawing style?
Reply

Thank you! Unfortunately I haven't seen the reboot yet, except some bits on Youtube. I do like the new clean, angular style, I think it's very modern and distinctive!
Reply
Its funny how Jigen and Lupin's car was in the first episode of the reboot, and you drew this before the episode came out. Haha
Reply

ARE YOU SERIOUS (I haven't seen the episode yet, but clearly I am clairvoyant)
Reply
www.reddit.com/r/ducktales/com…
Here's a link to a screenshot. I watched the episode the day it aired and I totally missed this. But when you get the chance you should check the show out, it's great so far.
Reply

This is adorable!
Poor donald
Reply

Reply

It's a reference to Miyazaki's Castle of Cagliostro. In the movie, Lupin III drives a yellow Fiat 500 with R33 on its license plate!
Reply

Who let Launchpad at the wheel! He'll crash without flying! XD
Reply