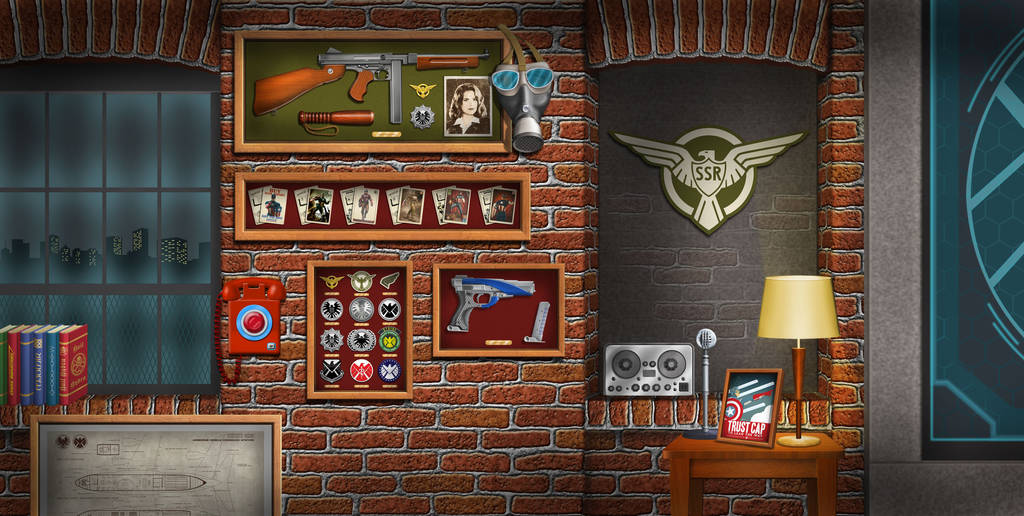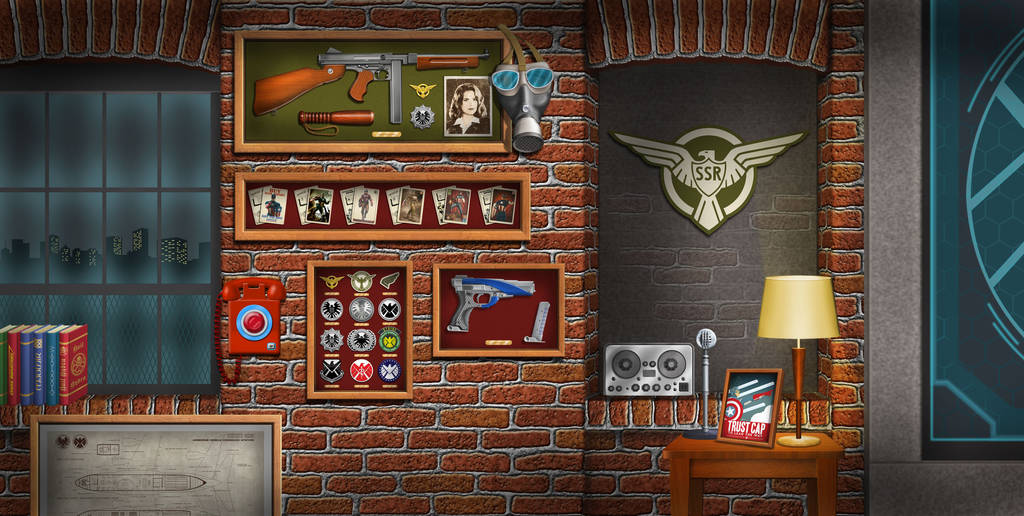 Marvel Agents of S.H.I.E.L.D. Director Coulson's office. I have been working on this piece on and off for a wile, always adding details. I still feel like I could add stuff but after this week's episode, this office's future could be compromised.
Some details are acurate and some are improvised. All drawn in Photoshop.

Reply

Well done!

Reply

Dom, that is an incredible piece of work. You have really outdone yourself with this. Just one comment, if you don't mind. It seems like the Captain America Baseball cards are a bit to large when compared with everything else hanging on the wall. Did you do that on purpose so that they could be legible?
Reply

Thanks four your comment, and the fav by the way, it did take a lot of work and time and still I feel like I should add a lot of stuff in there. I may post an update eventualy.
As for the trading cards, I indeed did it on purpose. They probably are like 20% to big but I really wanted them to be well visible.
Reply