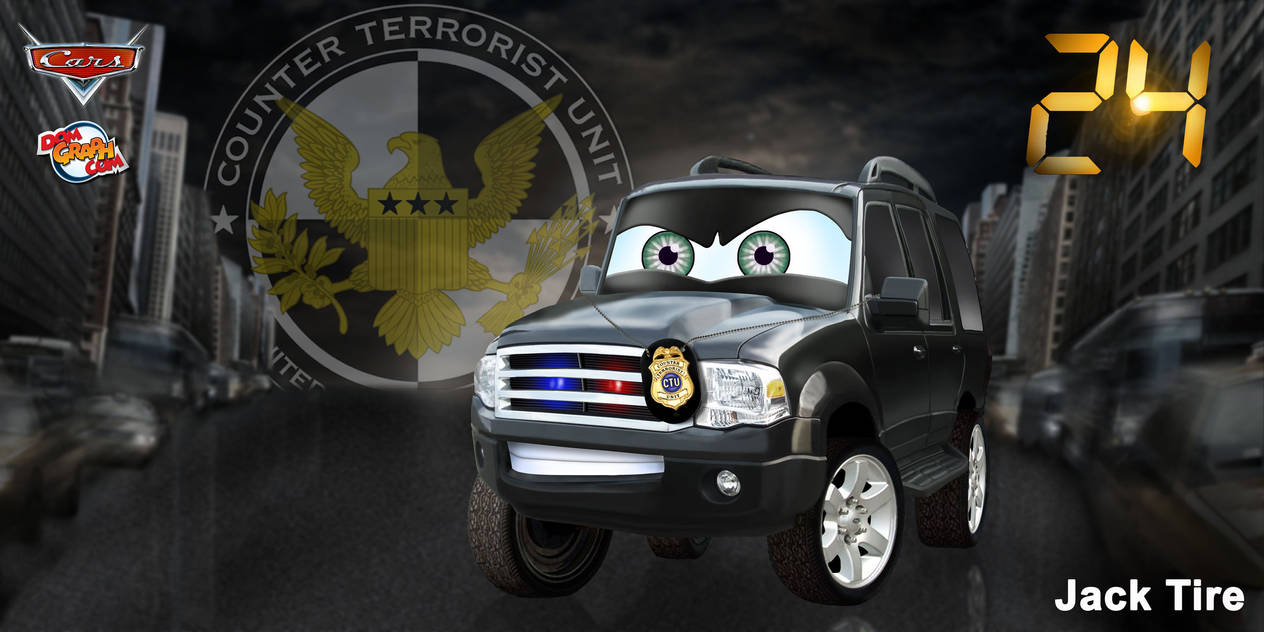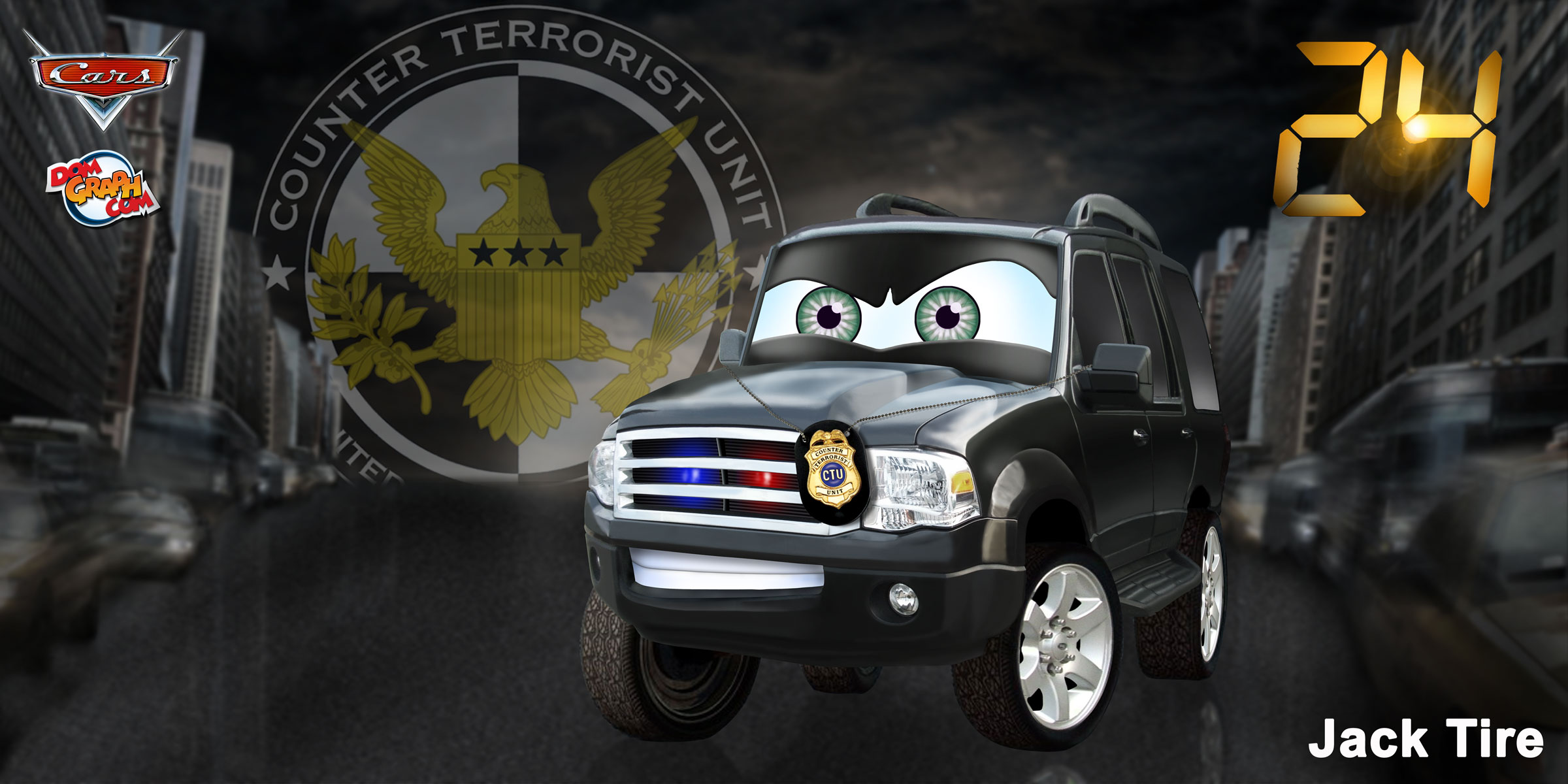 Watch
I recently came across a couple of artists here on Deviantart, who are creating, Pixar cars inspired, characters based on different themes or movies. So i tought i'd give it a try. Here is ''Jack Tire'' the famous counter terrorist agent

It was a lot of fun even if i'm not 100% satisfied with the result yet.
J'ai récemment croisé les profils de quelques artistes, ici même sur DA, qui s'ammusent à créer des personnages inspirés des ''bagnoles'' de Pixar. Ça m'a donné envie de faire un essai. Voici donc Jack Tire de la série 24h chrono.
Je me suis bien amusé même si je ne suis pas encore 100% satisfait du résultat.