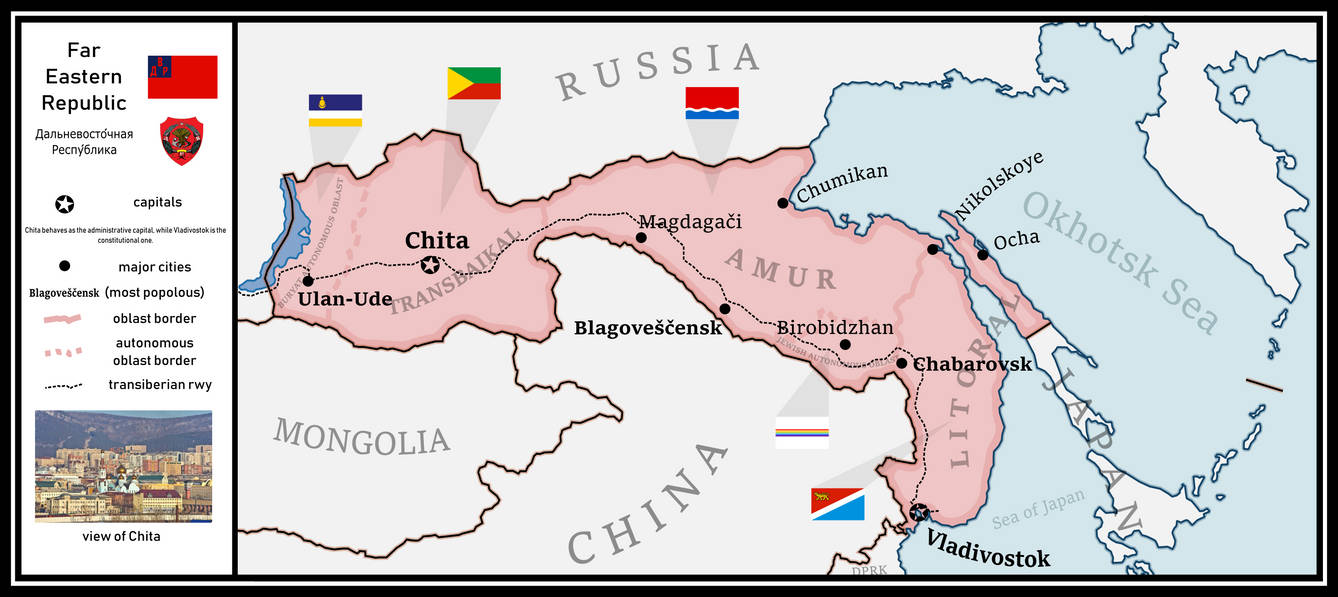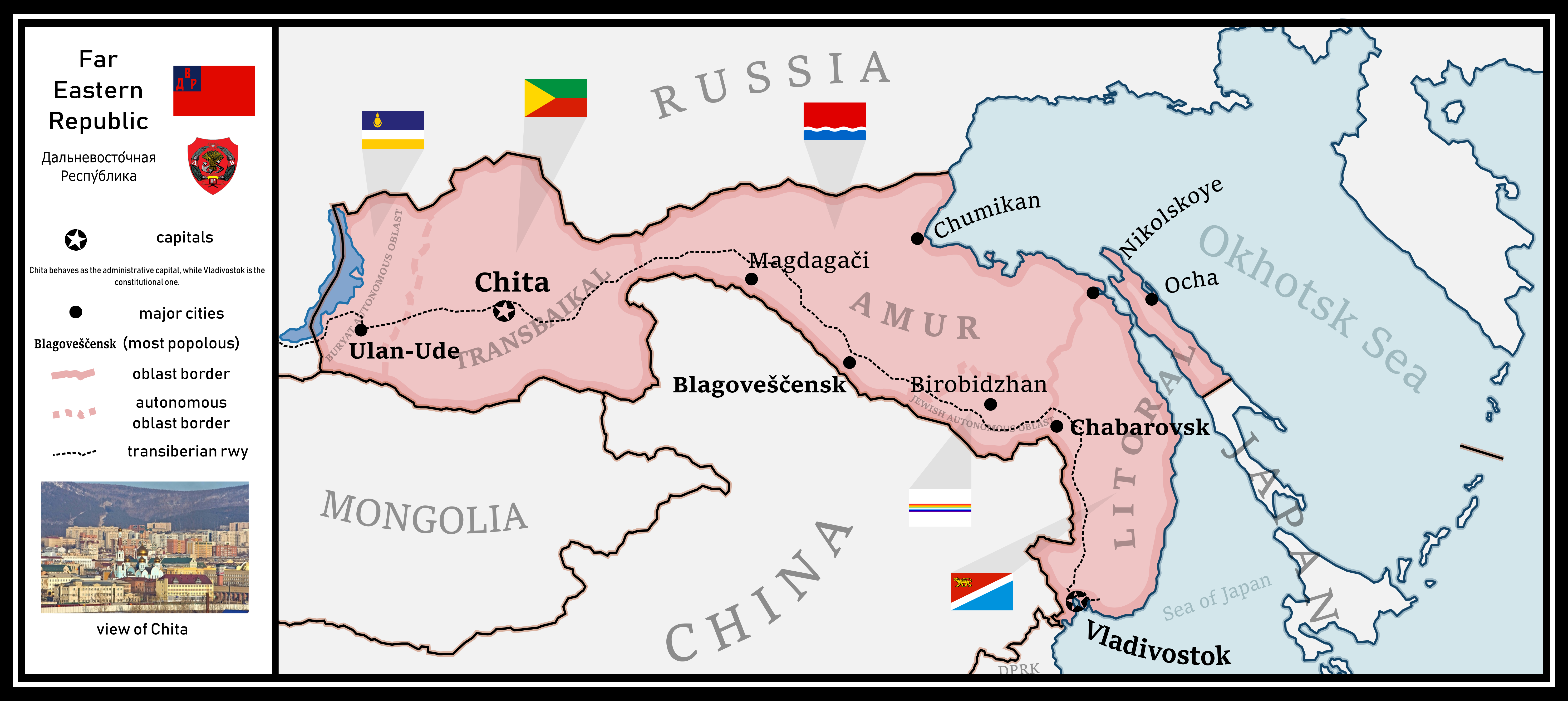 Watch
Simple scenario about a possible surviving Far Eastern Republic.

Reply

I knew it, and based this map on the real 1920 republic.
As for Littoral, I just changed it without pretty much of a purpose

Reply

Nice one! So when did they become independant?
Reply

Thank you! I don't know, two possible PODs may be in 1922 (where the republic remains independent as a buffer between Soviet, Chinese and Japanese interests) or in 1991 (where it joins the other SSRs and declares independence in the collapse of the USSR)...
Reply

I replied to this as a separate andswer.
Reply