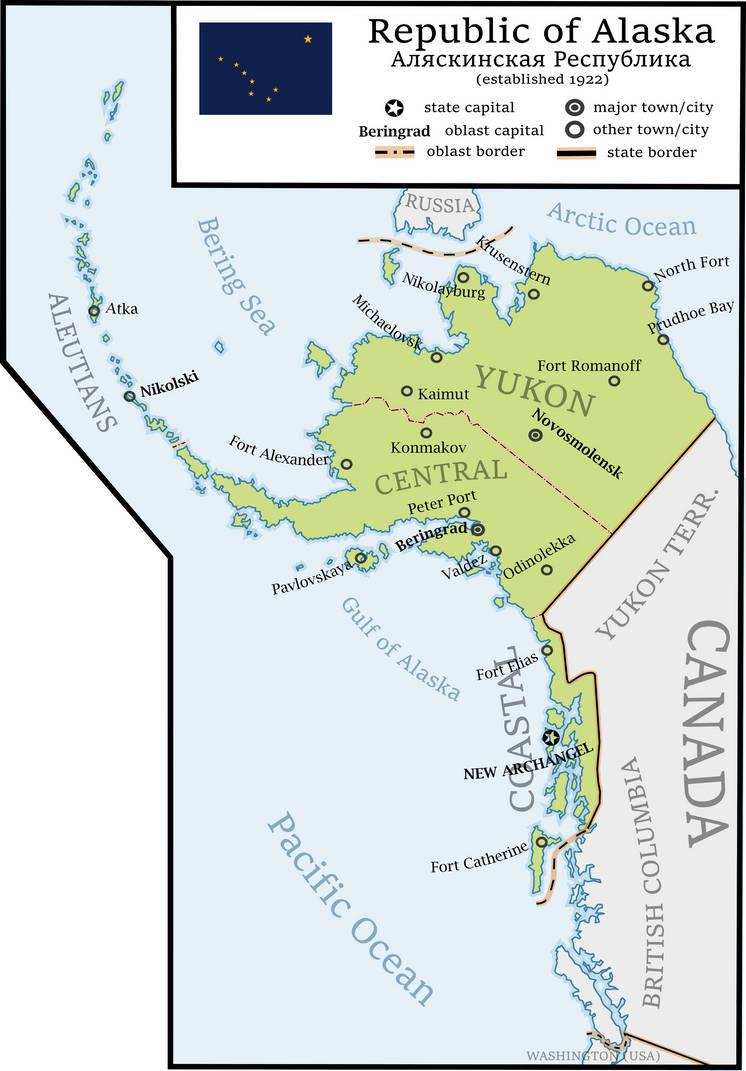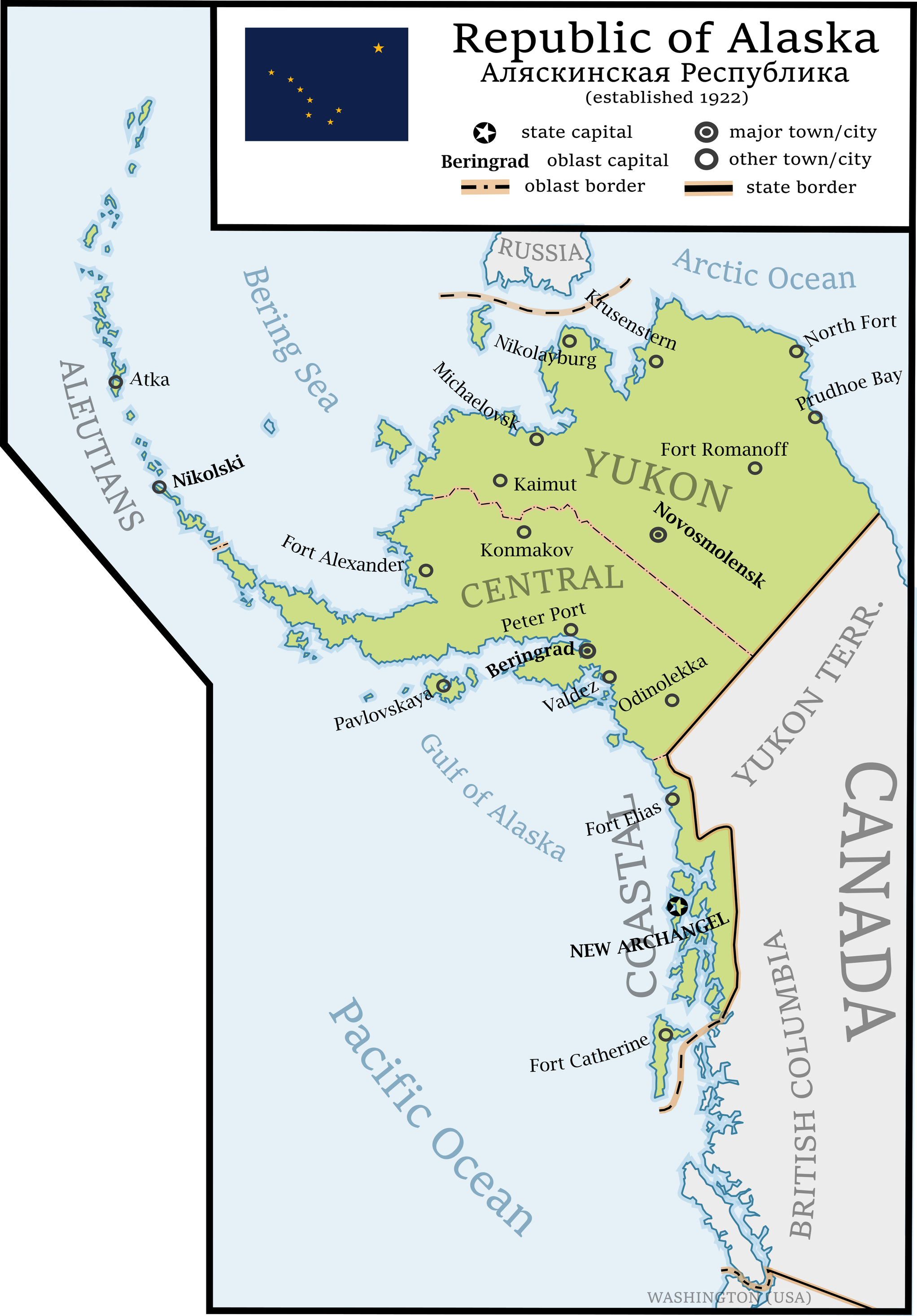 Watch
Just a simple alternate history scenario, where the Russian Empire manages to keep its Alaskan colony up to the Russian Revolution. This "russianized" Alaska declares independence in 1922 and succeeds to keep the communists on the other side of the Bering Sea (don't ask me how, it's just for the sake of the scenario

). I might update this with a backstory later.
EDIT: I'm considering adding Hawaii or Fort Ross
EDIT x2: I've changed my mind due to timeline diverging problems (if Alaska keeps Hawaii, Pearl Harbor would simply not happen)


Reply

Great!

One the things I wanted to see the most!

But btw what's the population size?

Reply

I don't really know, I think a little bit less than OTL Alaska
Reply

The Russians may have sent more settlers than IOTL to try to keep it from British control, hence I think it would be more populated than IOTL.
Reply

Very nice and clean map and I like the subdivisions. Plus I like the extra touch of Russia managing to get modern Haida Gwaii and Alaska keeping Bering Island. I remember having written a timeline AGES ago where Russia also managed to get those islands and attach them to Alaska, so this makes me feel super nostalgic.
Reply

Thank you! As for Haida Gwaii I toyed around the fact that the islands were named in honour of the english queen Charlotte, and switched it to russian empress Catherine. As for Bering Island... I really didn't noticed I've added them to the map xD
I used a late 1800's map as basemap to better find russian settlements, and the island wasn't named ^^'
Reply