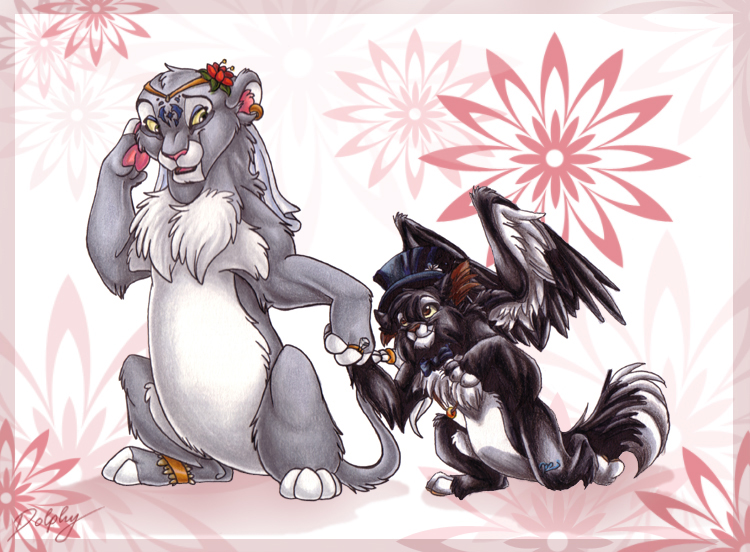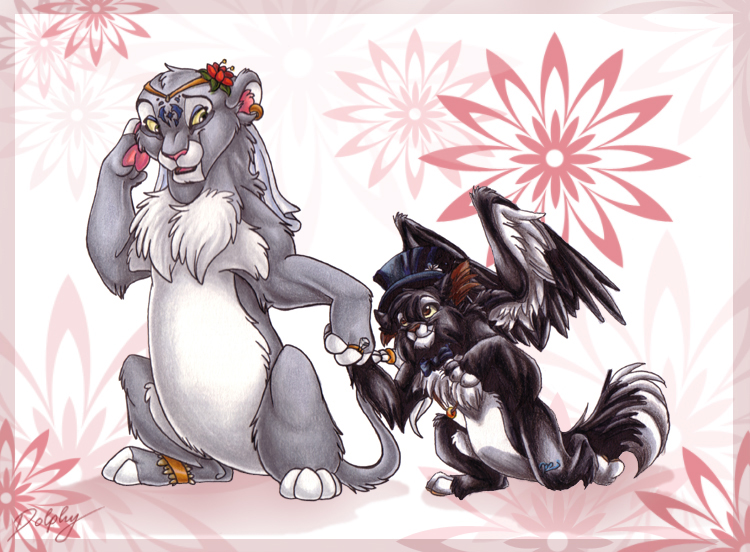 Watch
Collaboration between
and myself.
For further information look at this video

:
[link]
*sobs and blows her nose in a handkerchief* Oh my God, I`m so happy! *lol* XD
Copic markers and coloured pencils + crappy Photoshop-background.
Lobby drawn and(c)
, Dolphy drawn and(c)myself.
PS.: Don`t take this too serious!

PPS.: Oh, damn, I just noticed that I forgot to add my thumb!

Lobby, why didn`t you tell me that my left paw is thumb-less!!?? *the drama*