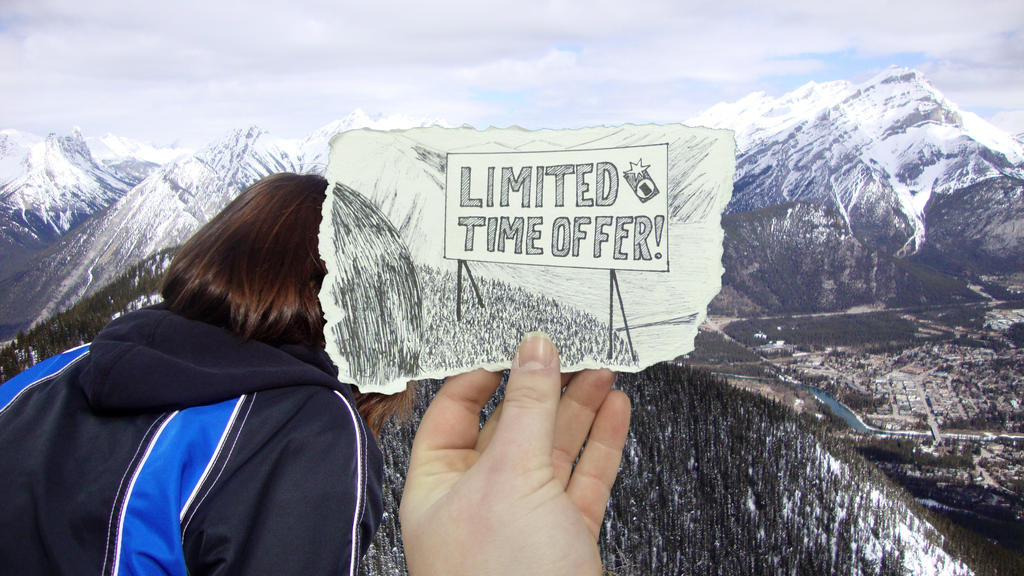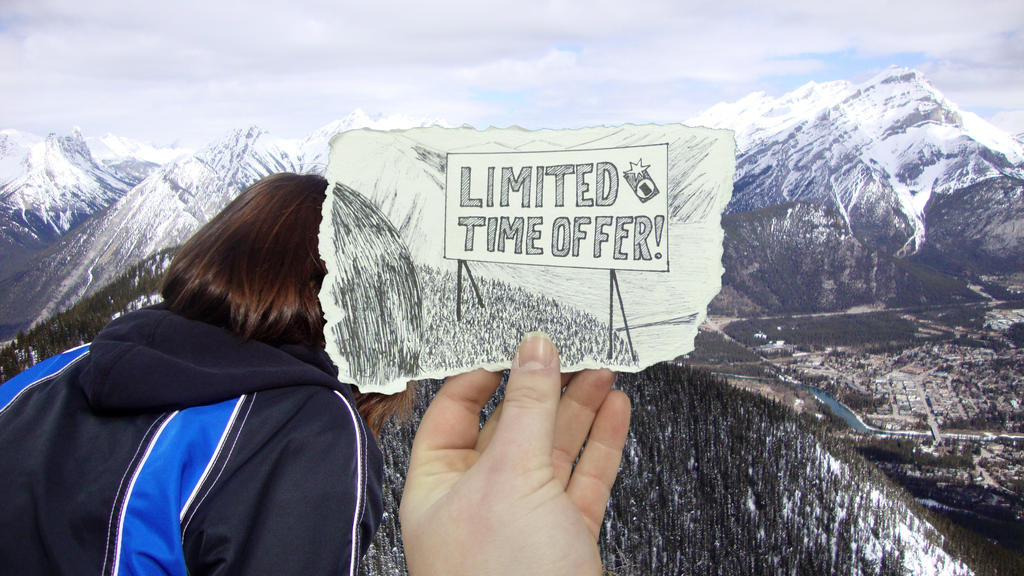 Watch
Pencil vs. Camera again!
This is the second-best one, at least in my opinion.
Photo taken in April, on Sulphur Mountain, near Banff, AB, Canada.
A friend of mine on the left, and Banff on the right.
Satire represented in this piece: The view of Banff is a limited time offer because Banff is a tourist community, so most people stop in for a day or two, and hence, have a limited time to see everything.
More Pvc:

Photo, Drawing, Editing by *Dolphishy
PvC idea by `BenHeine originally.

Nice! The concept is amazing! You put a lot of detail into that sketch. c:
Reply

Thanks so much, I can't help but detail away with some things. xD
Reply


it!
Reply
WOW!!! Wowowow..... Amazing. Truly amazing. LOVE this concept.
Reply

Reply

it has a magic touch to it
Reply