PACIFIC-NORTHWEST ARTIST OF THE MONTH


We are a group dedicated to showcasing the beauty, diversity, and unique charm of our little corner of the world known as the Pacific Northwest. By our definition, this includes the American states of Oregon and Washington, along with the beautiful Canadian province of British Columbia.
Every month we feature an individual artist. He or She is selected by the staff, based not only on the quality of his or her artwork, but also based on attitude, and overall participation in the group.
This month's Featured Artist:
La-Vita-a-Bella
Gallery Selections: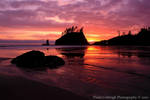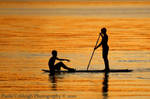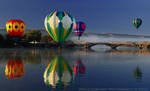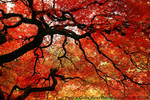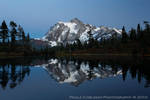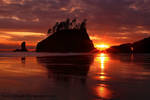 She's been a wonderful supporter of our group from the beginning, and moreover always submits absoultely stunning photography. Best of all, she's an incredibly gracious lady who was willing to sit down for a few moments and answer our interview questions.
The interview is as follows:
Question: Are you originally from the Pacific Northwest? If yes, which state, and if no, then what has drawn you to this part of the country?
Answer:First of all, I want to start off by saying it's a pleasure and an honor to be chosen to do this interview, so I want to thank you deeply for this!
I am originally from California. I first moved to Washington when I was 18, but moved back to California twice before settling on Washington for good. I liked Washington because the people seemed more real...they weren't trying to be someone they weren't. Up until I was 30, I really hadn't seen much of the state, though. And I wasn't into photography.
Question: If there were only one thing you could tell the rest of the world about the Pacific Northwest, what would it be?
Answer: Oh wow, there is so much to see here! And it's so diverse! You have rainforests, deserts, beaches, mountains…so much beauty! I could spend a lifetime exploring and still never see it all. Just when I think I've photographed everything there is to see here, I find a new spot! But if I could only say one thing about it, I would say GREEN! Granted, the eastern side (known as the Inland Empire) is not green most of the time, but in the spring you get miles and miles of green wheat fields. On the western side it is so lush and green just about everywhere you go! I love the moss and the ferns! You just have to get out and see it!
Question: Is photography your main profession? Or is it more of a hobby for you?
Answer: My main income isn't from my photography but I do make money from it. Most of the money is generated from selling it as stock, but also by doing side jobs and selling prints. It would be more accurate to describe my photography as an obsession, though. I'm constantly thinking about photography...where I want to go and what shot I want to do next. I spend a lot of time reading up on new and different techniques and I totally lose track of time when I'm taking pictures. It's like I am in my own little world and nothing else exists.
Question: How did you become interested in photography?
Answer: It's kind of funny how that all progressed. At least to me it is.
It all started one day when I decided to go for a drive by myself. I literally had no destination in mind and when I got to the freeway and could go left or right, I chose left and headed towards the cascades. I took pictures of everything….waterfalls, mossy trees…anything that caught my eye. I was having such a good time…until I dropped my camera in the creek. I had to hold it out the window to dry the whole 100 miles home. It was my first digital camera…just a point-n-shoot Canon A60 with only 2 megapixels.
Anyway, I shared the pictures with friends and co-workers and one person in particular told me I had an eye for it and should do more. I truly do not know what he saw in those pictures because when I look back at them, I really think they look terrible! Maybe he was just being nice? But it was all the encouragement I needed and I kept taking pictures and sharing them with everyone.
Since then, I've upgraded my camera several times and I've read so much about photography and I am continually trying to improve.
Question: What piece of advice would you give to anyone else interested in photography?
Answer: If a person is truly interested in photography, you really have to do your homework! It's like learning to play an instrument or trying to learn any new skill. It takes work and lots of it. Sure, anyone can get lucky now and then with a great shot, but to continually produce high-quality images you have to know what you are doing. So, read and practice as much as possible! There are so many aspects to photography and I don't think you can ever know it all, but the process of learning is what I enjoy so much. I feel like I still have a long way to go but it's the journey, not the destination.
Question: What is the most popular piece of artwork in your gallery? (Strictly based off of number of favorites and/or comments.)
Answer: Well, it used to be my "Japanese Autumn" shot until I posted an infrared shot of a huge weeping willow tree. It got nearly double the comments and fav's.
Photo: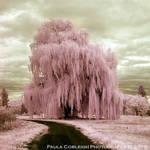 Question: What is your personal favorite? (Doesn't matter how popular it is/is not with the rest of the deviantart community.)
Answer: Wow, that's a hard question to answer. To pick just one shot out of everything. Do I really have to do that? Lol! I like different shots for different reasons…whether it's because of technical quality, or getting to finally go to a place I've had on my list, or just because of a particular memory of being there. I know that I felt a LOT of satisfaction after I was able to finally get my shot of Punchbowl Falls without the darn log that had blocked the view for so many years.
Photo: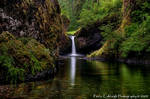 Question: And the toughest question of all: Oregon, Washington, or British Columbia?
Answer: Hahaha…that's actually the easiest question. Washington! Okay, maybe I'm just biased. I haven't explored BC enough to really know that area. I would like to see more of it. Oregon, however, has some of the best waterfalls. And their beaches are better. They are a close second. I am lucky to live smack dab in the middle of it all because I can go in any direction and find beauty!
THANKS TO La-Vita-a-Bella FOR TAKING THE TIME TO TALK TO US. BE SURE TO CHECK OUT HER GALLERY, EVERYONE, AND SUPPORT A FELLOW RESIDENT OF THE BEAUTIFUL PACIFIC NORTHWEST!
Previous Featured Artists:
elementalunacy
--> Article:
news.deviantart.com/article/11…