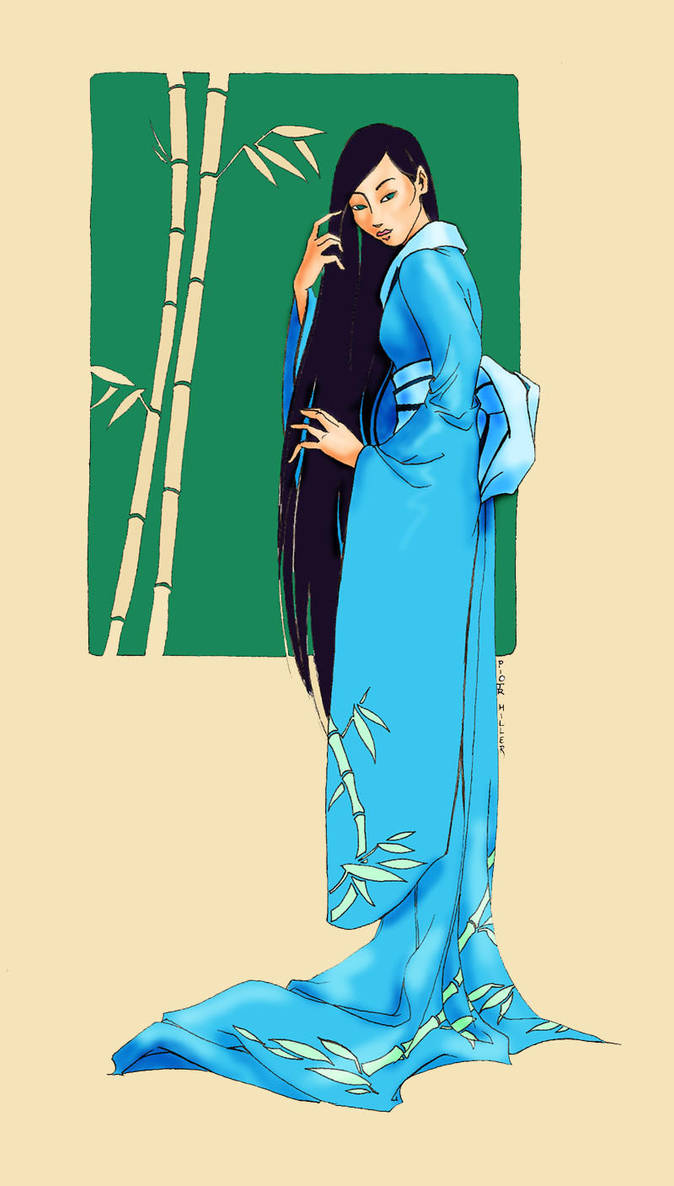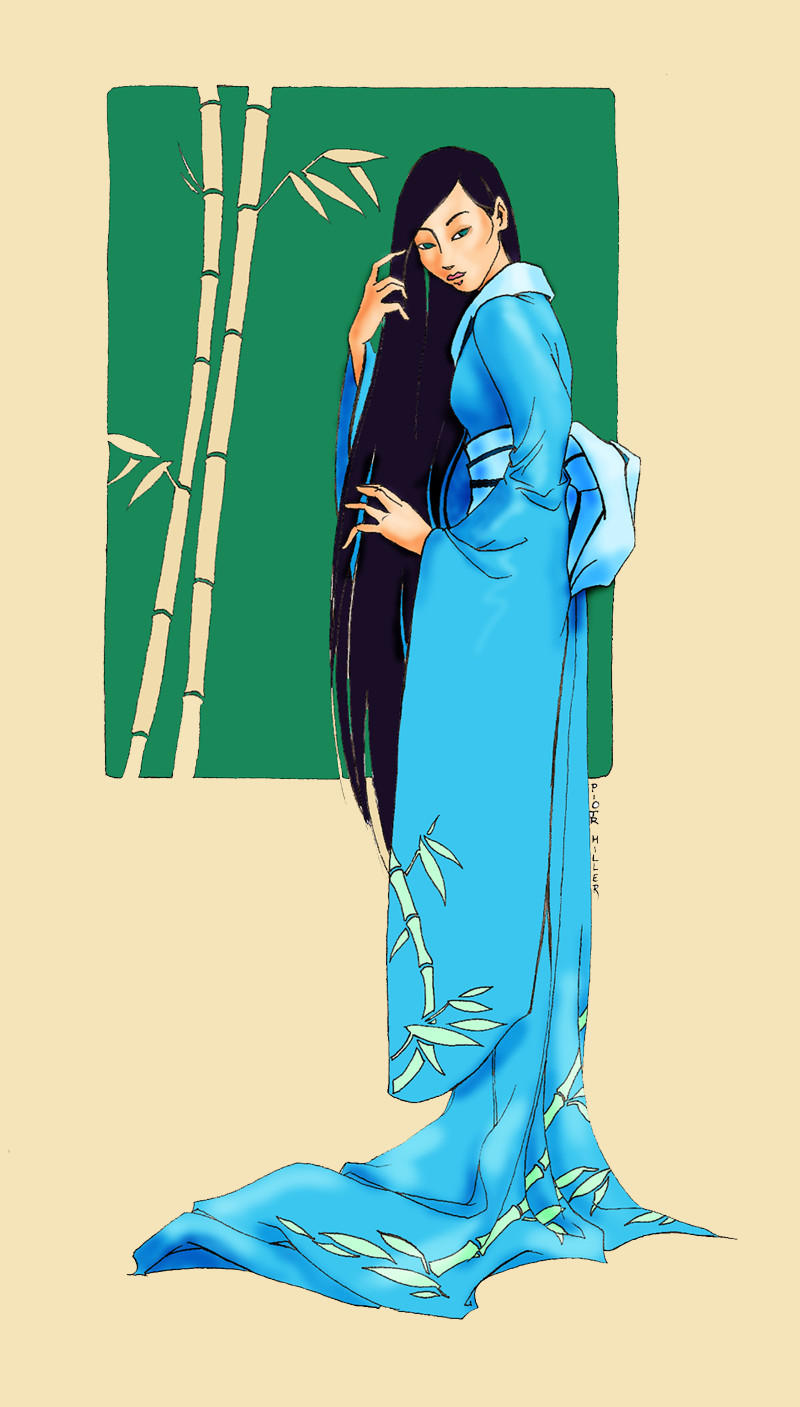 Watch
This is the first picture in my new L5R inspired series.

Character's name is Kamakiri and she was educated to become a Crane Clan diplomat. Then she got married and became Bayushi.
Which doesn't stop me from drawing her when she was still wearing silver and blue.

---------------------
Ink and PS for colouring.

Wow, so... that beauty now form part of my clan ?
Great image and cool pose, i like her hands and hair.

I got my own characters too in my gallery, please go to take a look !
Reply

Yup! And planing to become a very useful part as well. Her father-in-law has some serious bussiness up in Ryoko Owari Toshi, which she is supposed to be taking care of to learn more

I hope to have a chance of painting her in her scorpion-look

Reply

Well, i hope that she appreciate the lessons of her father-in-law, after all he's a Scorpion, and she will be one of the few Bayushi with green eyes !
Reply

Well... She's already had the scorpion gempukku and - after her husband sudden death :shy:, she is now considered to be her father-in-law's third daughter

First night in Ryoko just started - I'm playing her on a forum, so - her life just started

Reply

I love how her dress flows. it is so beautiful
Reply

Thank you very much, Akodo-san

And faving is highly appreciated

Reply

That background is simply amazing - it's such a great frame
Reply

Thank you very much.
I actually did a very similar murale on my friend's wall - bamboo sticks with some leaves, only for her they are cream and red

Reply

Beautiful work indeed!

Reply

The color, the pose, the composition..

...this piece is excellent!
Reply

She is sweet, isn't she?

Thank you very much.
Drawing rokugani people always gives me lots of pleasure.
Reply