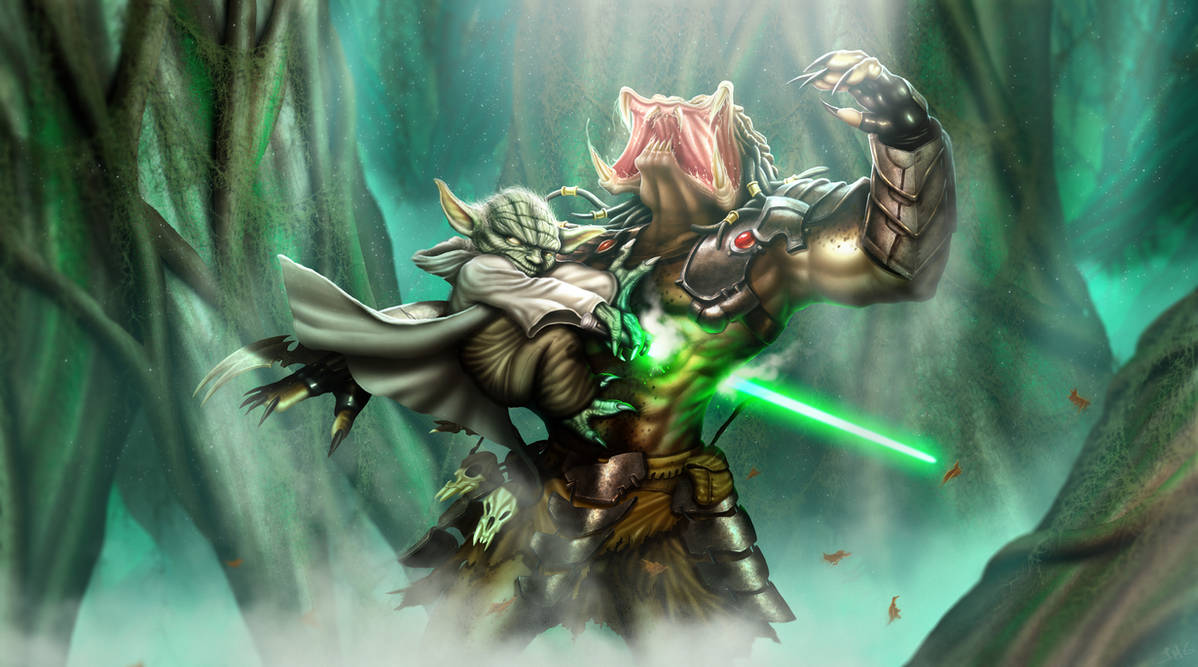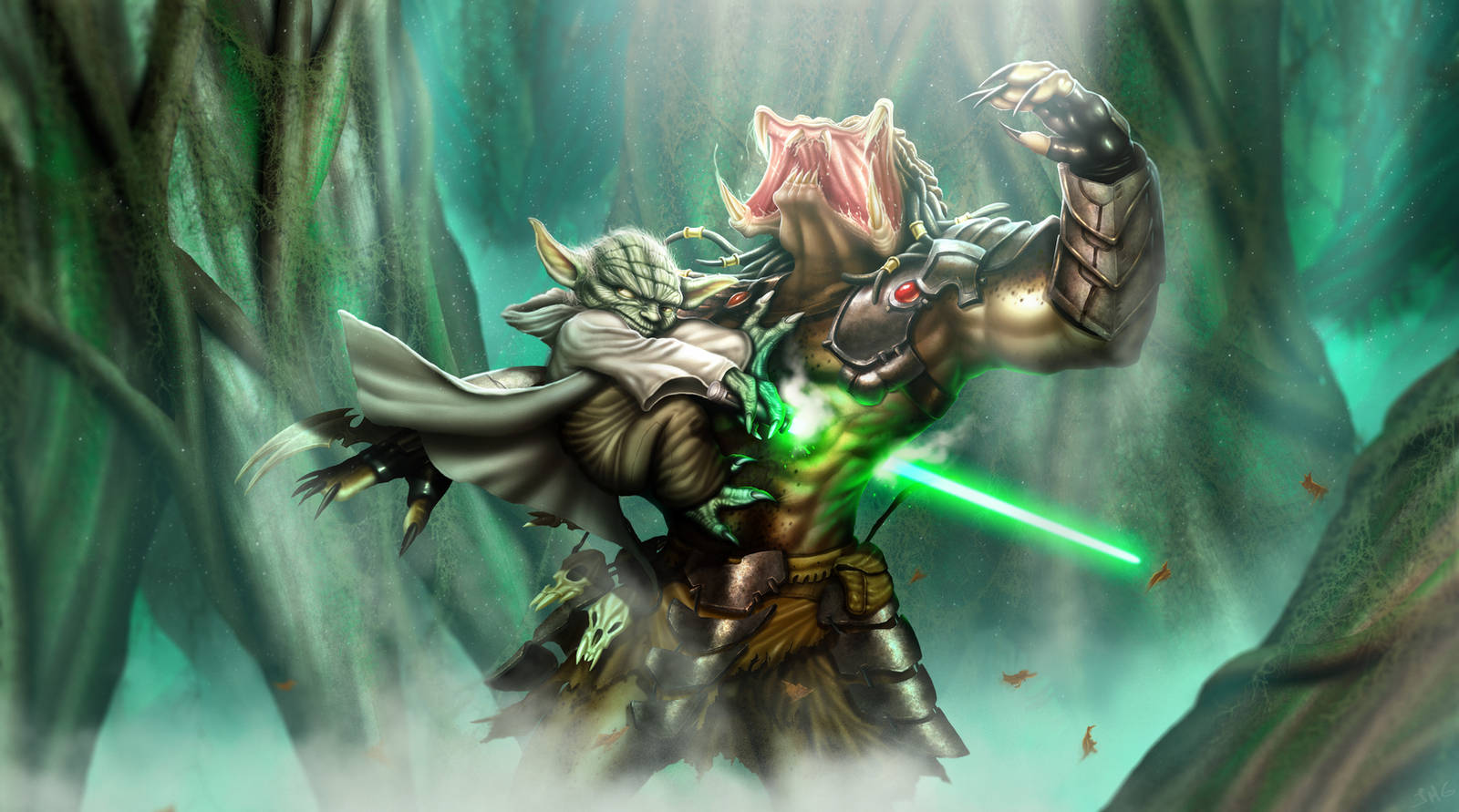 Watch
Donīt fuck with the force
DONīT FUCK WITH MASTER YODA!!!
What if... the most deadly hunter specie of the universe get face it by one of the most powerful Jedi master of all times...
I had the idea for this like almost a year ago, I started preparing the sketches and stuff but I left the project for a while to finish some other projects by then, but after that, I took the time to end up this one, was pretty heavy for the lack of time, but the more the process go, the more I get excite about it, HOPE YOU LIKE AS MUCH AS ME

for this work I used just this brushes sets:
For all the textures in general:
[link]
by

[link]
by
[link]
and for the Spanish moss:
[link]
by

THANKS YOU SO MUCH FOR WATCH!!!
UPDATE: IF YOU WANT YOU CAN CHECK ALL THE PROCESS OF THIS WORK HERE:
[link]