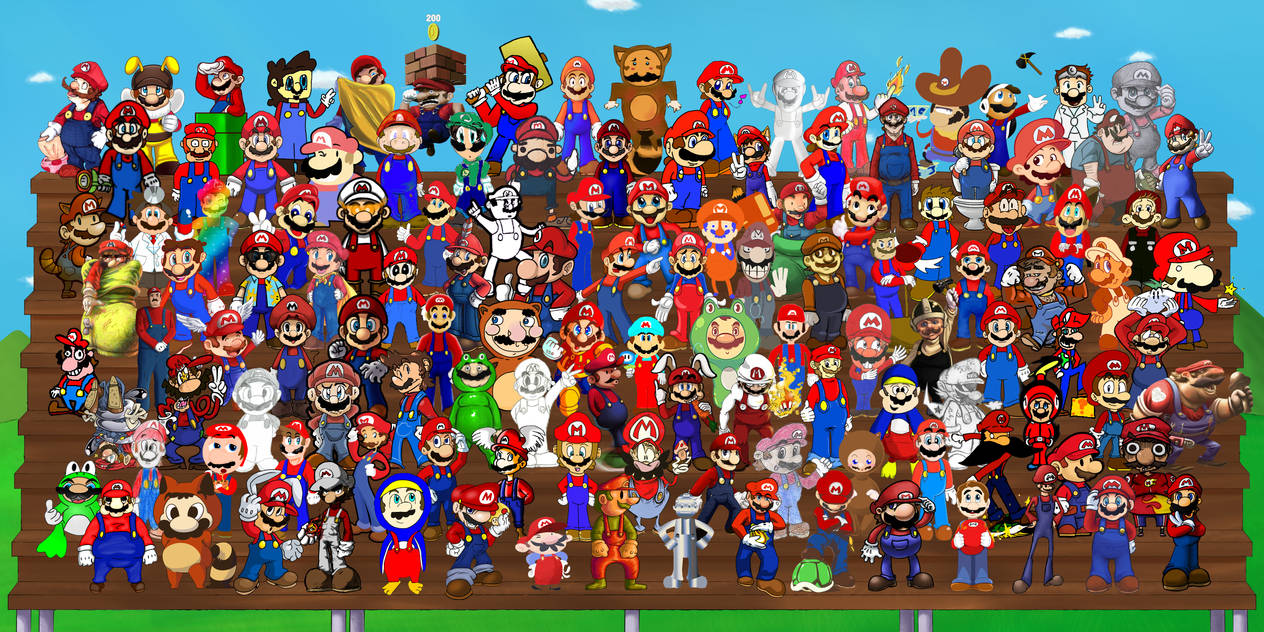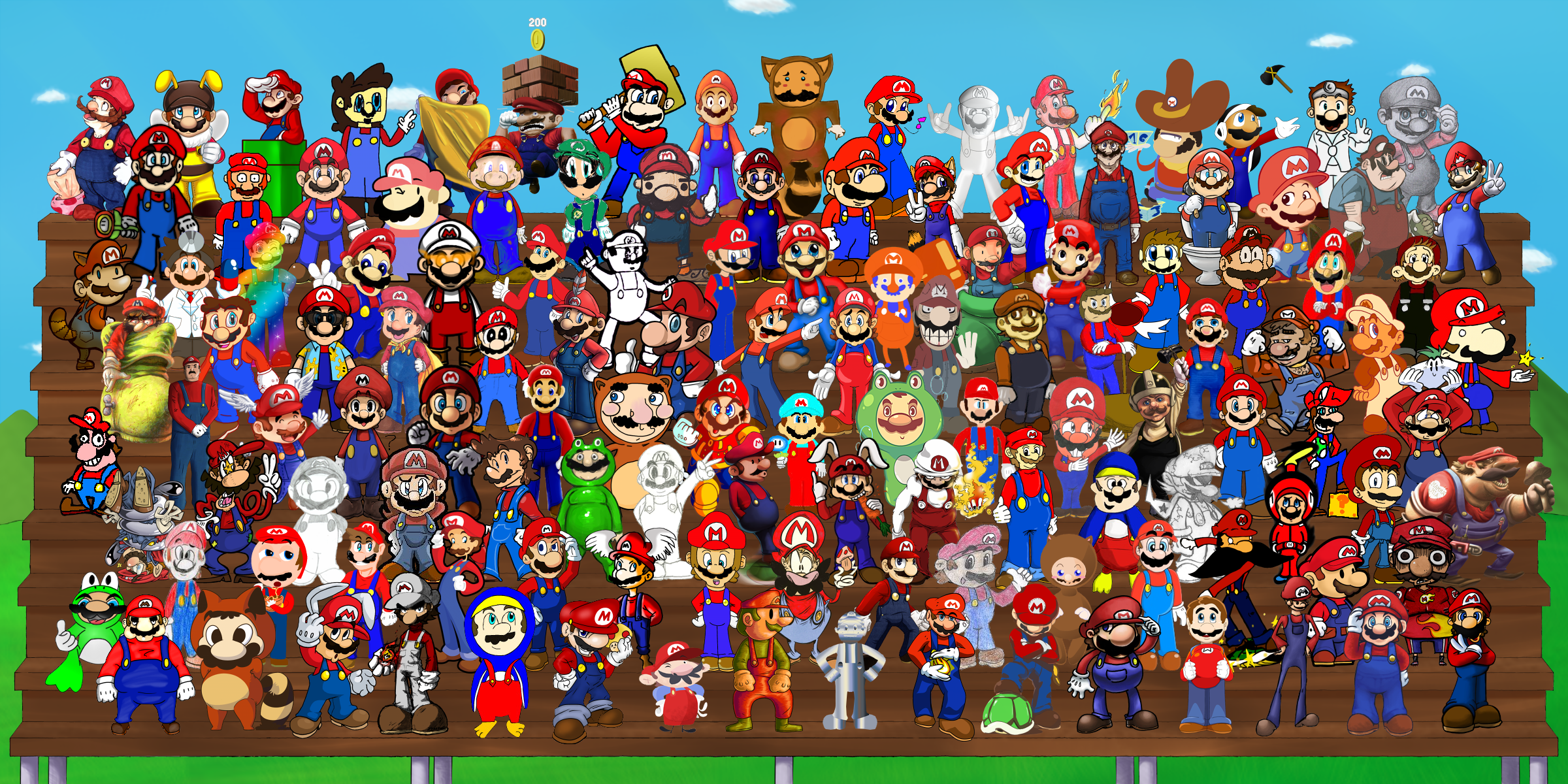 Watch
A big thank you to all who added to this, simply could not have been made without their support.
From top to bottom, left to right;























































































































Not entirely happy with the background. No how many times I tried I could never find a good harmony between the various Mario's. Any backgrounds artists out there interested in having a go, please be my guest. Other than that I think it turned out well. I mean from what I can see, none of the entries look the same and we have a good mix of power ups and such. So again, thank you to all!
so after all that, I think I need a lie-down now.
Mario, property of Nintendo.
Daily Deviation
Given 2011-08-07
Super Mario 128
by
128 deviants!
The one thing that deviantART is all about, is teamwork. And this ENORMOUS collaboration is what teamwork is about. Scroll up to see all the people who participated in this enormous collaboration. The kind of thing that deviantART creates and promotes... Team Spirit. My Mario hat is off to all of you guys!
Happy 11th Birthday deviantART!!
(
Featured by TommyGK
)