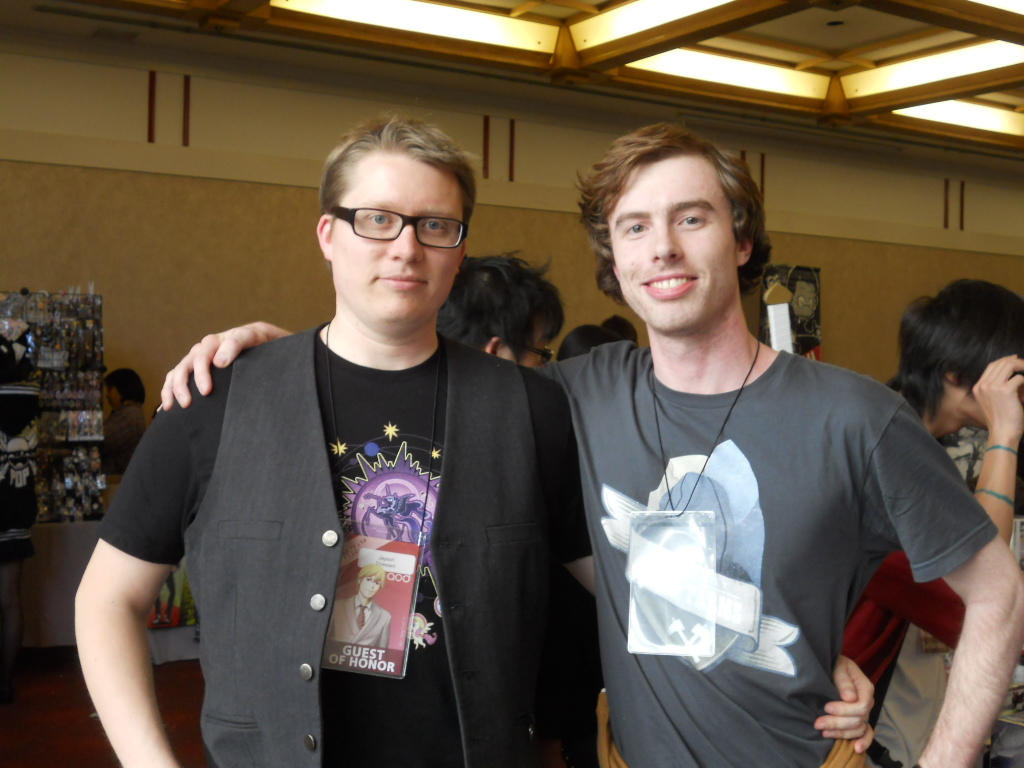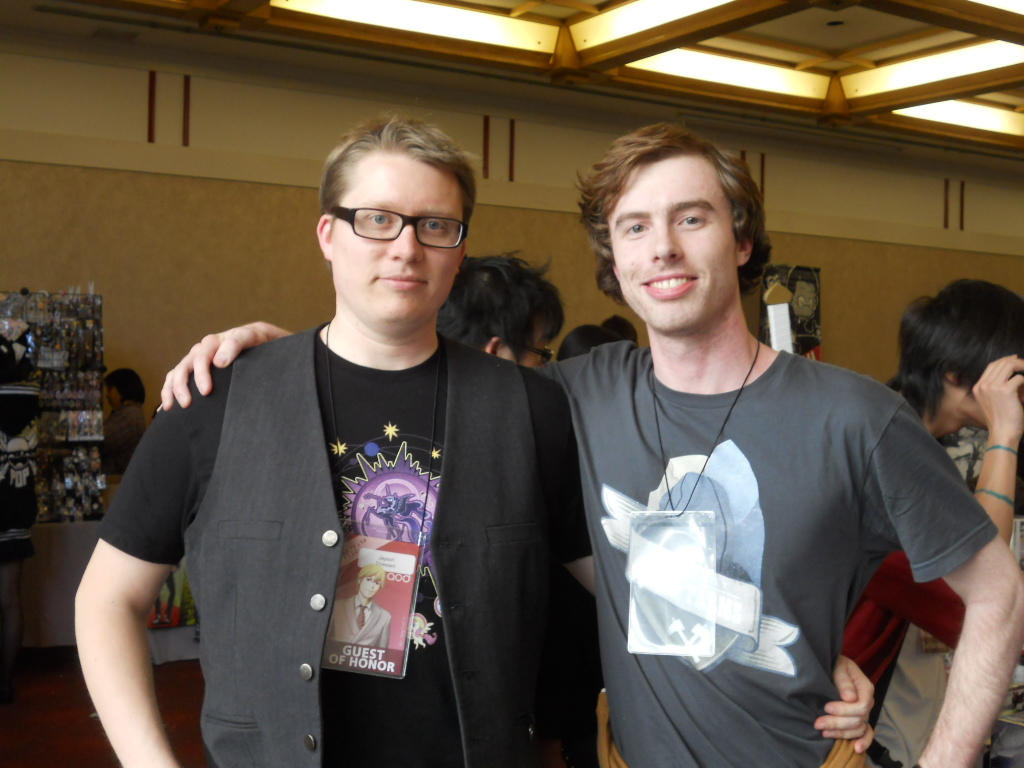 I was at
Animation on Display
today in San Francisco, and one of the guests of honor was
Jayson Thiessen
. I got my photo taken with him, as well as his autograph on my convention badge.
You can follow Jayson on Twitter
@goldenrusset
. He's also on DeviantArt, at

/~
Goldenrusset
, but being so busy with this show, he never does anything there, to my knowledge.
More information on the convention I went to can be found at
Meetup.com
and
The Northern California Bronies
YouTube channel.
The Brony Show
(a.k.a. The Bronyville Podcast) will have an interview with Jayson himself ready on their site in a few days, which they recorded at the convention.
EDIT: And here it is!
[link]
EDIT 2: Now being used on Behind the Voice Actors!
[link]

Reply

Good photo but did Jayson forget to smile? It looks like he got caught off guard and forgot the happy face before the camera went off.
Reply

Reply