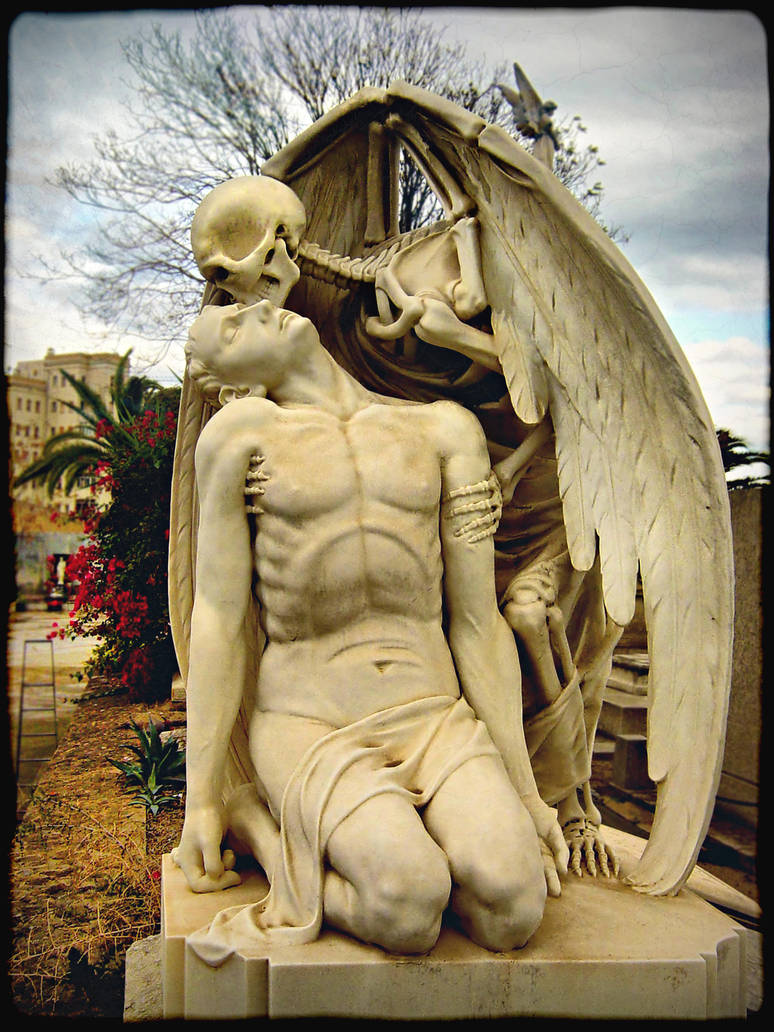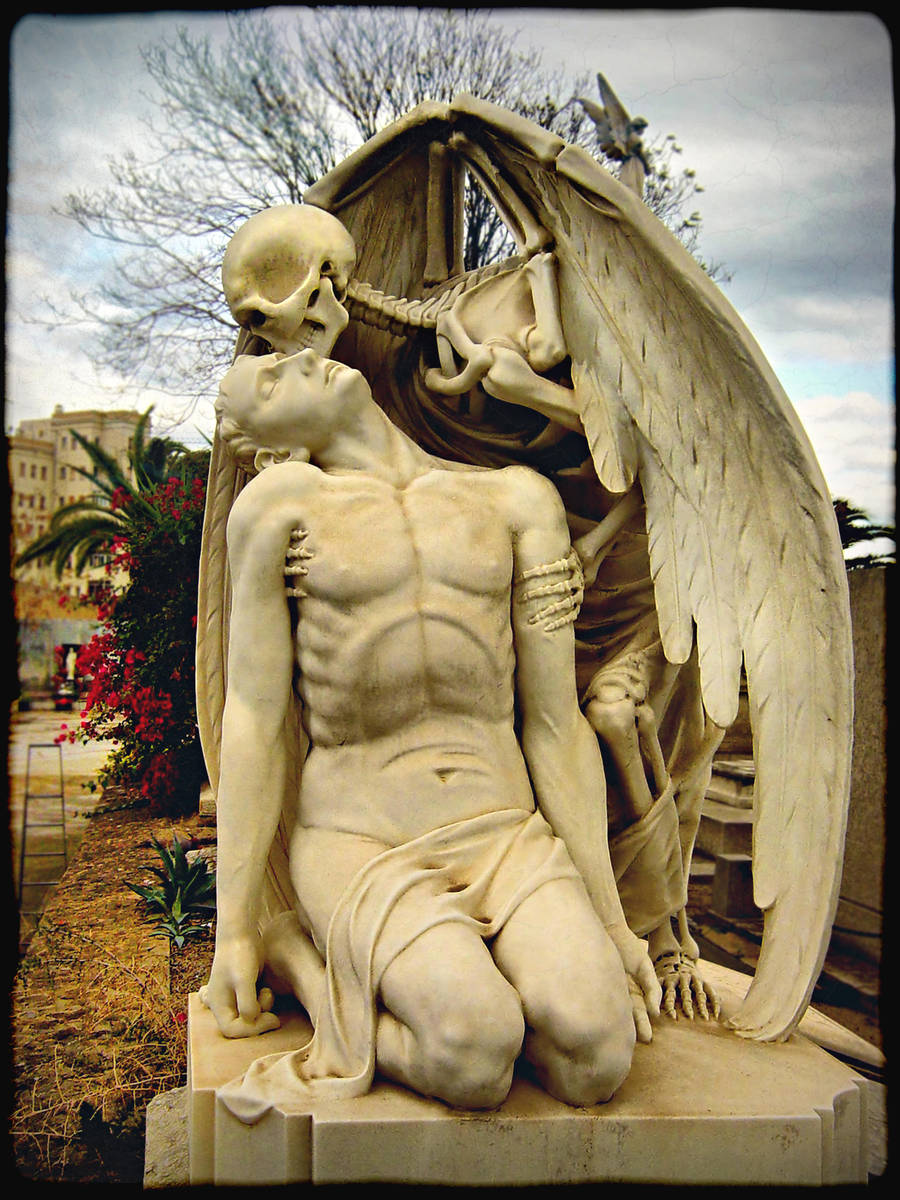 This image may look familiar to some of you. Sorry if I appear to be "
beating a dead horse
" as they say but this is my new and improved PS4'd frame from my shoot at the Poble Nou cemetery in Barcelona Spain. I had worked on this in response to a note I received here on dA a few months ago. The note was titled "THE INVITATION TO THE DEATH-PROJECT" from a deviant named Exilentia Exiff ~
exi-exi
. She is an author, photographer, and the cooperating editor for 'nEgo' : *
nEgoist
- a Polish publishing house, that specializes in art. She and her friend from Mexico, Hector Pineda =
ELYPhAS
were collaborating on a book of images which show the variety of the death-motive:
"
You are invited to take part in this project. The album should be published in the spring 2009 in English version, in a quite limited /about 300 issues/ edition and a high quality of the book is expected. As a gratitude for your attendance in the project, you will get one issue of the album.
If you are interested in that cooperation, please let me know
" read the note.
Needless to say of course I was interested! I was thrilled to death lol. She had originally selected my black and white photo from the cemetery in Barcelona Spain called "
El Beso de la Muerte
"
[link]
(older color version:
Kiss of Death
[link]
). I offered to submit a newer color version photo of the same sculpture and edited this new version for her consideration. She liked this one better than my previous versions and I started waiting for the contract documents to arrive in the mail from Poland. A short time later however I received another note claiming that the book's lawyer felt that there could be some copyright violation issues with those images, being that I wasn't the sculptor and didn't have legal permission under the EU's stricter draconian art copyright laws which were recently enacted. Well I was shattered by that news, until I'd read further along that she'd found another image of mine, a photo of a painting that I'd done, which she liked and was willing to use in the book instead. I will submit a photo of that painting shortly.
*deathbook-project