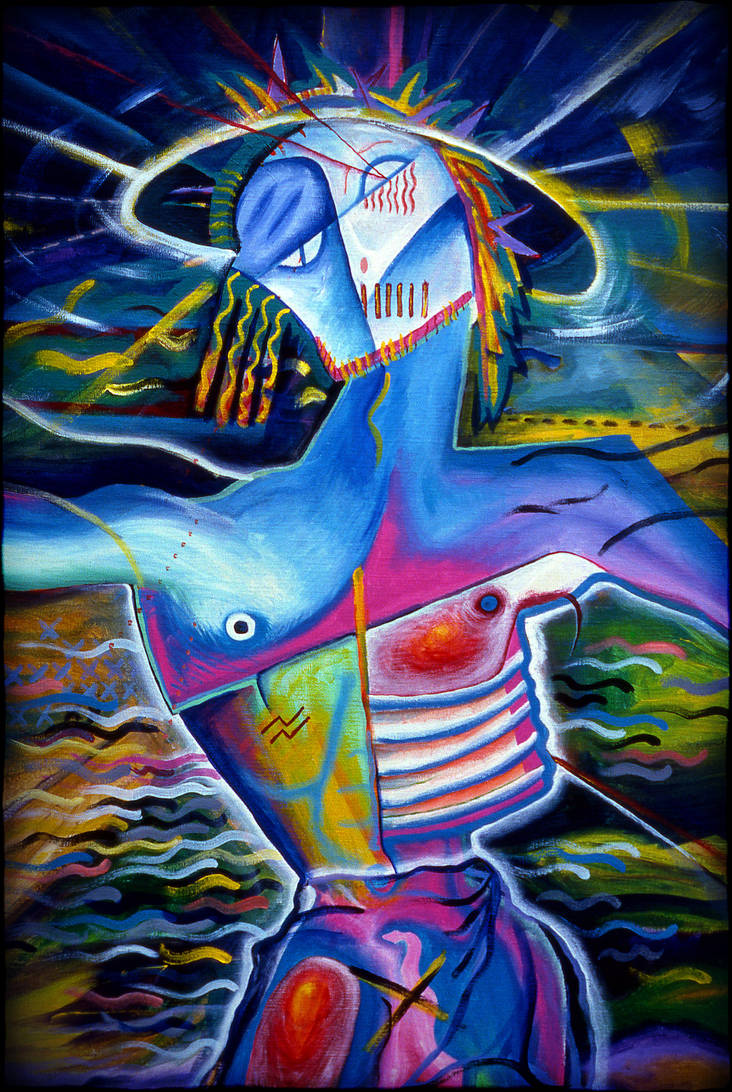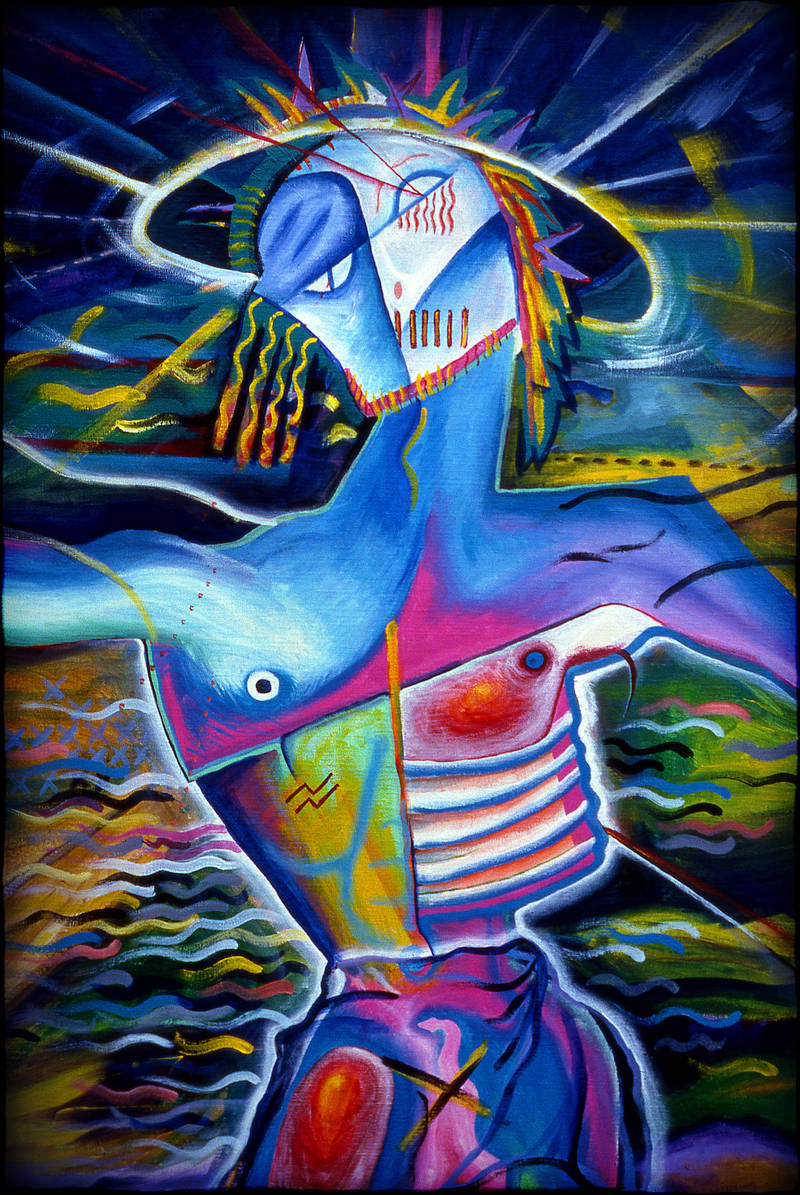 I recently submitted a revised photo of the cemetery statue
[link]
in Barcelona to Exilentia Exiff ~
exi-exi
of the
*deathbook-project
for inclusion in an art book to be published shortly in Poland by *
nEgoist
. At the last minute I was informed that the publishers lawyer had reservations about using my image because of possible EU copyright law infringement. Exilentia informed me however that she had found another image of mine that she would include instead. Well I snapped right out of that depression quickly! The image she selected was a photo of an acrylic painting I had done in NYC for "the Bone Show" at the infamous Limelight, the church turned nightclub, made famous in the movie "Party Monster". My original submission here,
[link]
, titled "CruciFiction", was from a scan of a dusty 3x4 inch print. Luckily I had recently found a color slide of a later version of this painting which I scanned with my newish scanner that handles film negatives and slides. The painting was eventually purchased by a NYC doctor for her private collection. Both photos were of unfinished versions. The finished painting had two flying saucers shooting beams down onto the figure and was titled "Jesus and the Flying Saucers".

Featured here in Oibyrds DailyDeviations!!...
[link]
........................