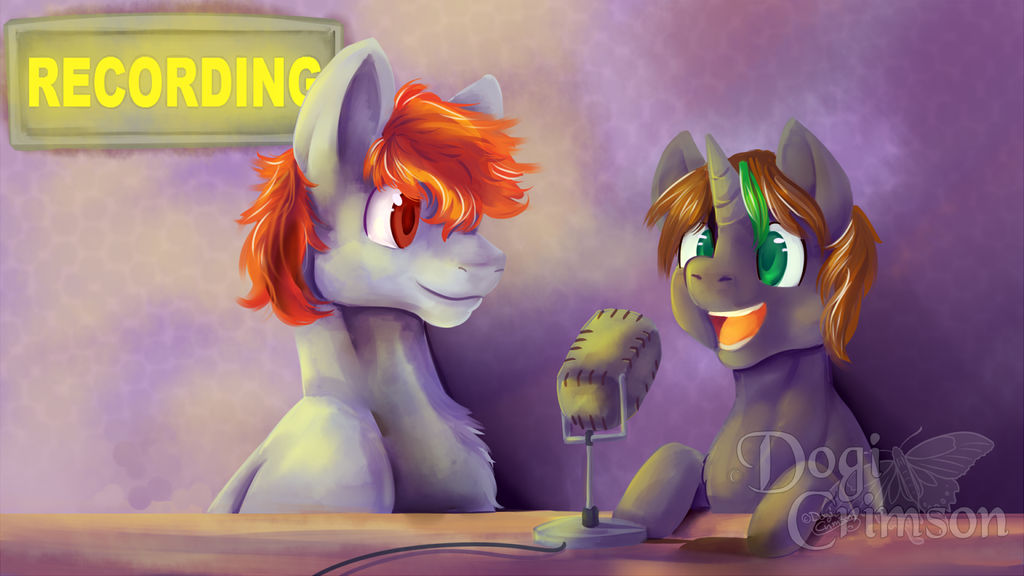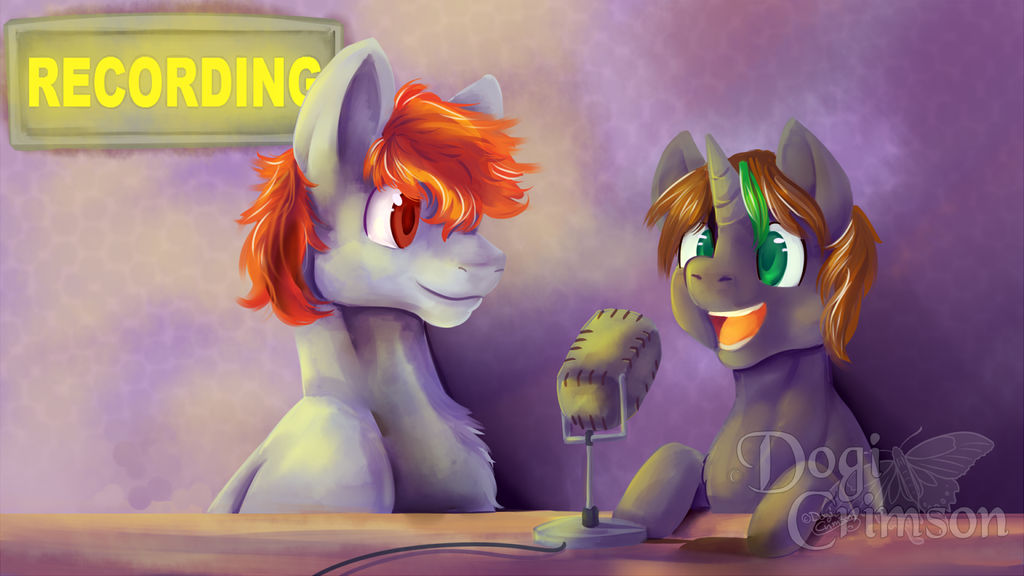 Watch
Commission for
redemption2r
- featuring his and his sons pony-oc's doing a recording of sorts. I had fun with this one, hehe. It's going to be used as thumb-nail as sorts, or so I've been told!
Dulcet Tone (c)
redemption2r
The pony talking (c)
redemption2r
's son
Image (c)
Dogi-Crimson
mlp (c) Hasbro

His son's OC kinda reminds me of Canned Cream. Do you remember/know of that Brony Analyst?
Reply

I've heard of the dude and seen him couple times on some videos, but that's about it - I think Dulcet actually asked me to turn the coat more purple (it was more greyish originally) to avoid looking so much like someone else, forgot the name.
Reply

Either way, beautiful artwork! I look forward to Dulcet's series, and hearing what his son sounds like too!
Reply

Aww, like father like son!

Good job on this.
Reply