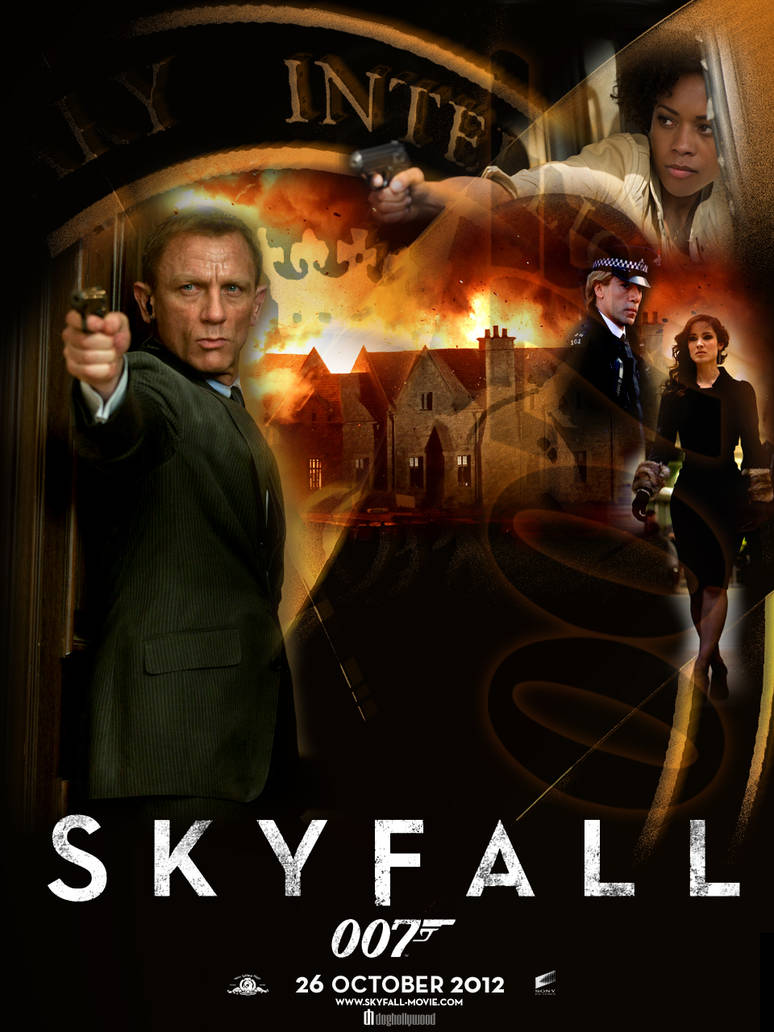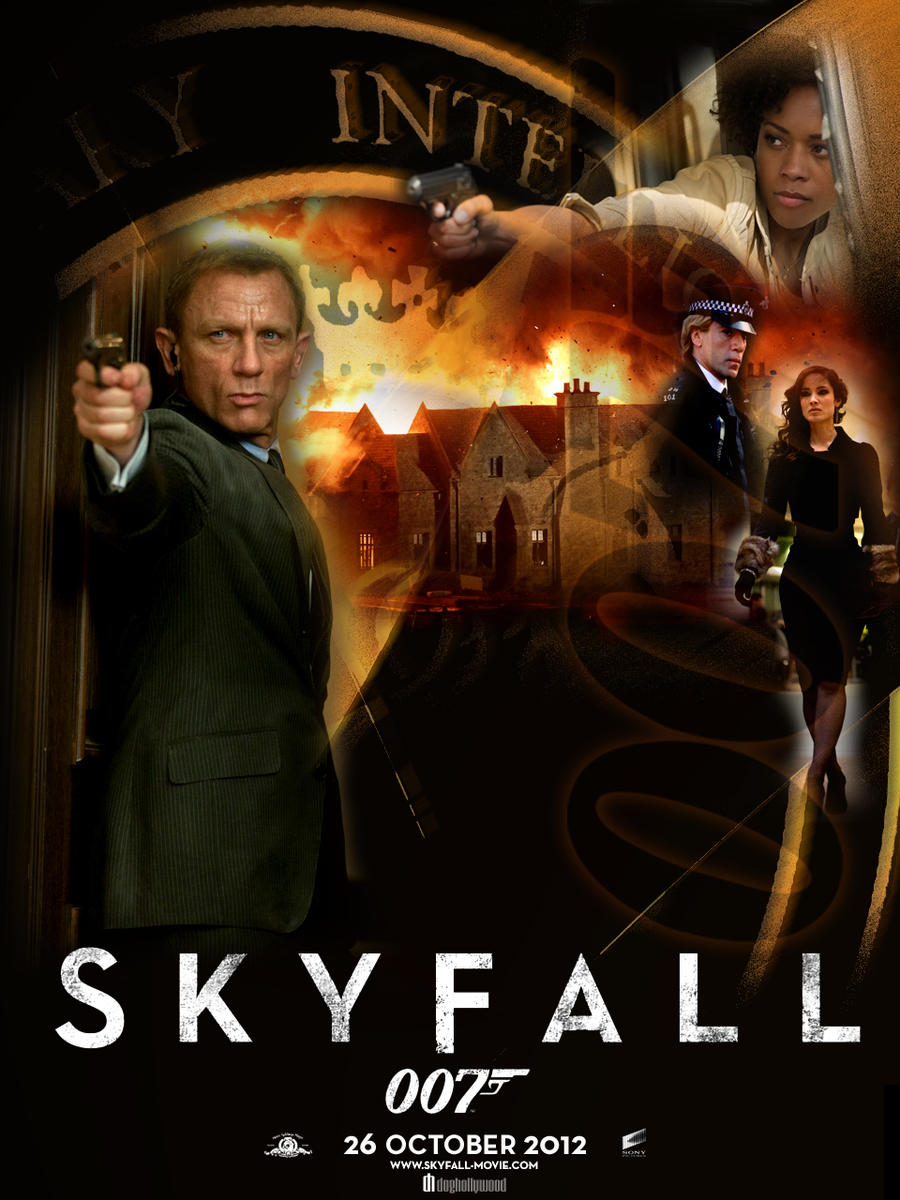 An updated poster for "Skyfall" with a selection of images from 007.com and promotional material.
The poster sits nicely in the other Skyfall set but has the look and feel of the actual movie now. It's a great image of Daniel Craig - looking every inch a badass Bond, and also of Skyfall Lodge on fire, is awesome!
I can't wait to see the official posters and the movie itself!
Enjoy
Pictures:
Daniel Craig
Naomie Harris
Berenice Marlohe
Skyfall Logo & 007 Logo
All from
[link]
Javier Bardem -
[link]
Skyfall Lodge -
[link]
MI6 Crest -
[link]

Went to Skyfall last Friday & it was awesome.
Reply

Reply

Thanks very much, am glad you liked it!
Reply

This is the end!!
Great poster!
Reply

It looks like 007 will have a spectacular 50th anniversary. Nice job on this poster.
Reply