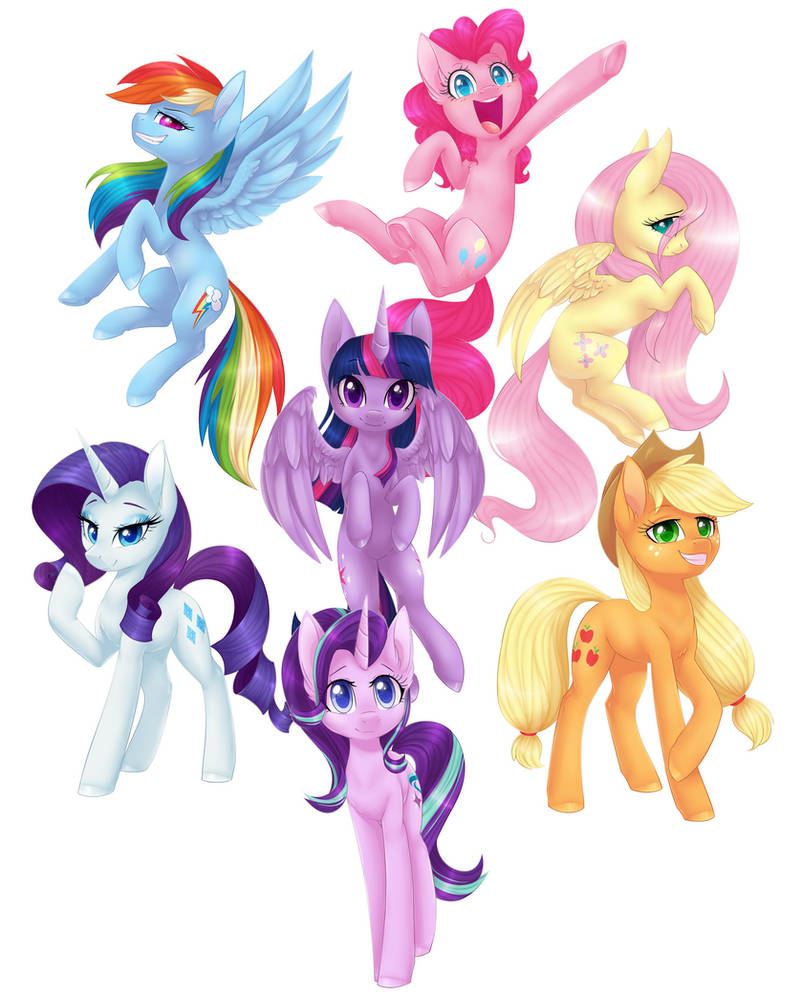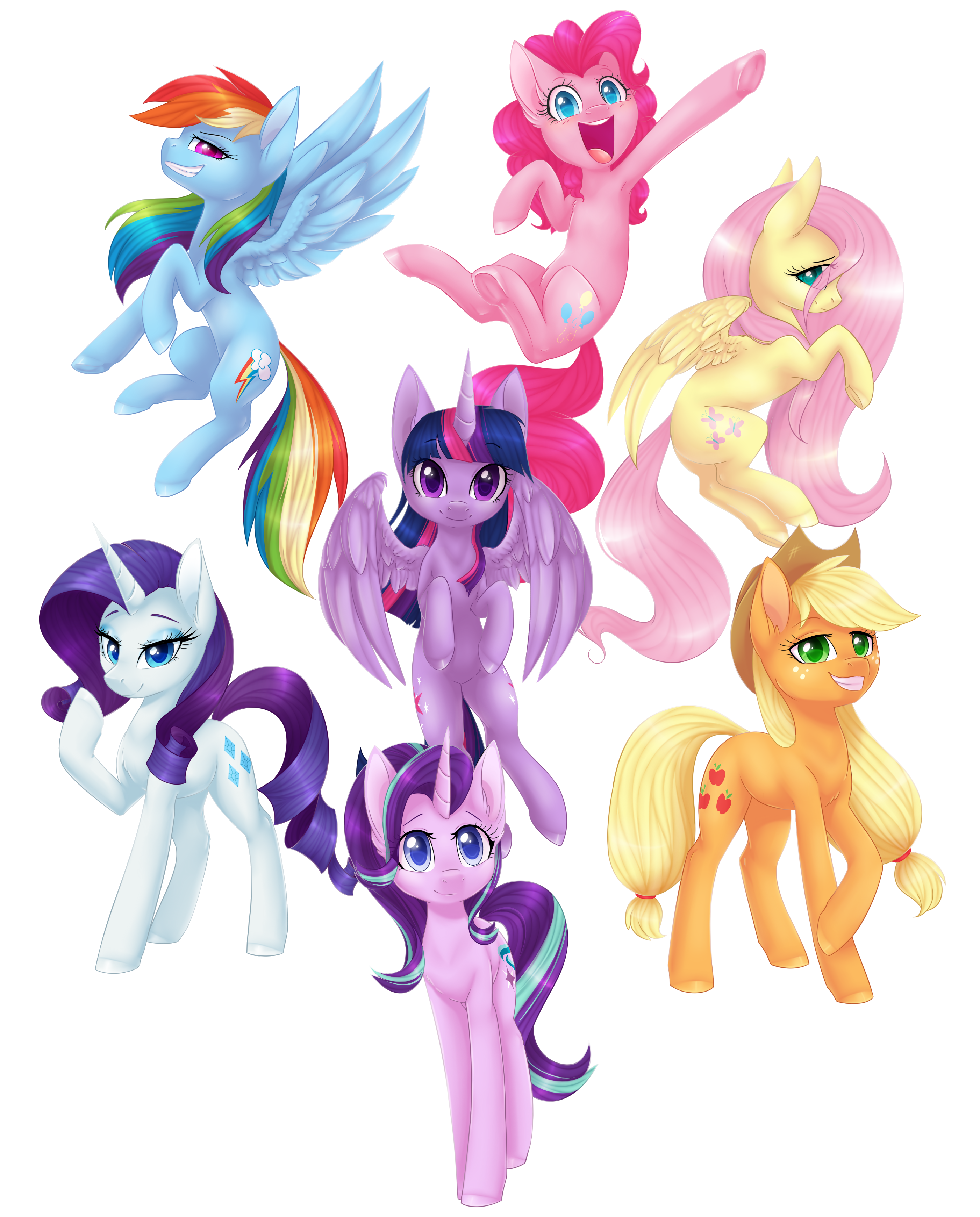 -Huge exhale- OKAY SO
This is a redraw of my old
The Mane Six
that was done forever and a half agooo
I actually started this a little before Christmas, but after I had finished shading almost all of the ponies, my file crashed and literally deleted itself. I had just finished the recording of AJ's shading and saved everything perfectly fine. Then I went back and changed a tiny thing and saved again, but this time SAI started to freeze up and CTD'd while saving. I've had this happen before, and it just goes back to the last save so I thought I was okay, but this time the file literally just disappeared. I looked everywhere and it was just gone. It just stopped existing.
I broke down completely because of this, and could not work on this again for a long time because I was just so shattered and pretty much lost every shred of will to live or draw or do anything anymore.
Fortunately, I had saved an earlier version that was a flattened image, but not all of the ponies were shaded. What I had to do was entirely re-ink and color the last ponies, and then shade them and color their lineart and stuff. I wasn't able to rearrange them or edit their colors or anything anymore, though, because everything is saved on a flat canvas, so where they were had to be permanent. I can't even add a background. sighh
ANYWAYYY
I'm happy with how it came out, though, despite being unable to arrange them better o:
This took soooo long, but I'm happy it's done. It was going to be a 10k speedpaint, but I guess it's too late for that now...
I hope you like it!
Speedpaint
art(c)
DoeKitty
Characters(c)MLP:FiM
Drawn on Paint Tool SAI
Drawn with Wacom Intuos Pro tablet