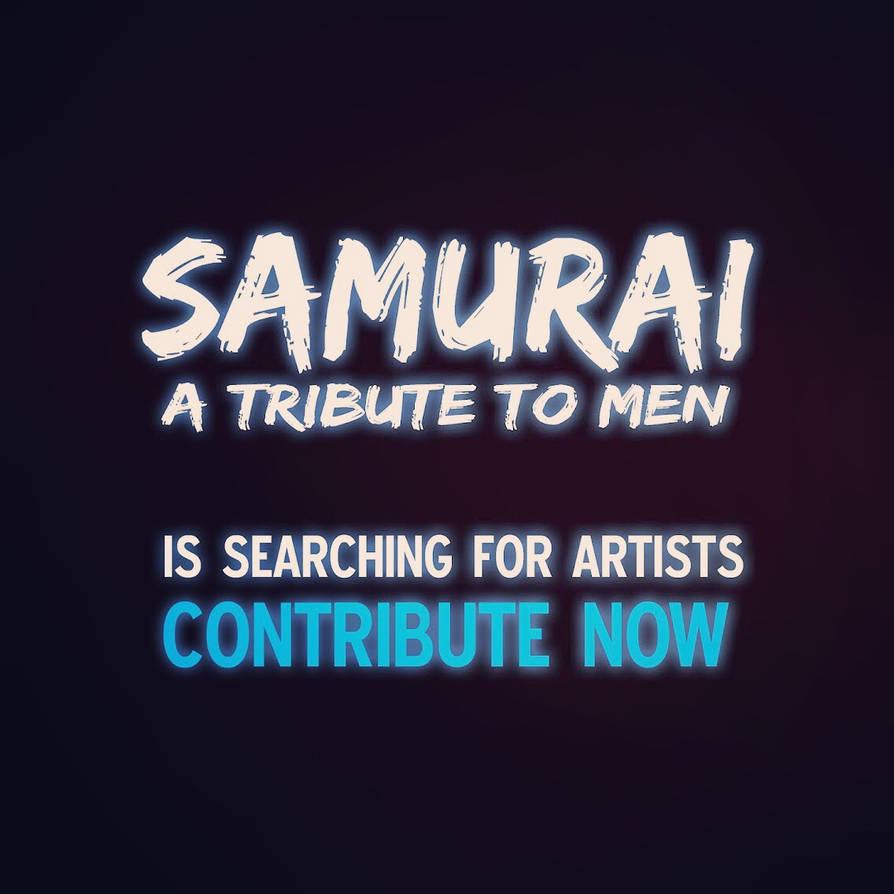 SAMURAI 'a tribute to men' is recruiting artists!


Your art can be featured in the book.
The book is profit and will be published by Yaoi Revolution in 2018.


RECRUITMENT ENDS ON:
30th November 2017

SAMURAI OFFICIAL DEADLINE IS:
September 2018


Samurai artbook is a collection of illustrations showing the beauty of males.

Send just one finished illustrations to Wendigo within
the 30th of November 2017.

If you're selected, you must provide all 6 artworks
within September 2018.

We're going to select one artist or more, depending on the quality of your works.

The artwork used for this selection can be old, but other artworks to be featured
in Samurai 3 must be new!


SIZE:

2668x3626 pixels x 300dpi
DOWNLOAD THE TEMPLATE HERE

vertical orientation only

color profile RGB or CMYK (fogra 39)
SEND YOUR ARTWORKS TO:
no.rest.for.the.pure@gmail.com


WE ACCEPT
• ORIGINAL CHARACTERS ONLY!!
• WE ACCEPT OLDIES (old art)
• Men, male demons and creatures, as long as they have human features.
• Middle aged men are fine.
• Backgrounds are not required but appreciated.
• Soft boys love is okay.
• Animals are allowed if they're mascots.
• We accept digital traditional and mixed media. Figurative art only.



WE DON'T ACCEPT
• Clearly underaged characters, female characters, nudity and NSFW art, furry and anthro, heavy gore

• Figurative art only, n
o pixel art or bad quality pictures.

SELECTION:
The works will be selected on the basis of:

Visual impact

Style

Technical skills

Originality

Accuracy
Thank you everybody and good luck!!