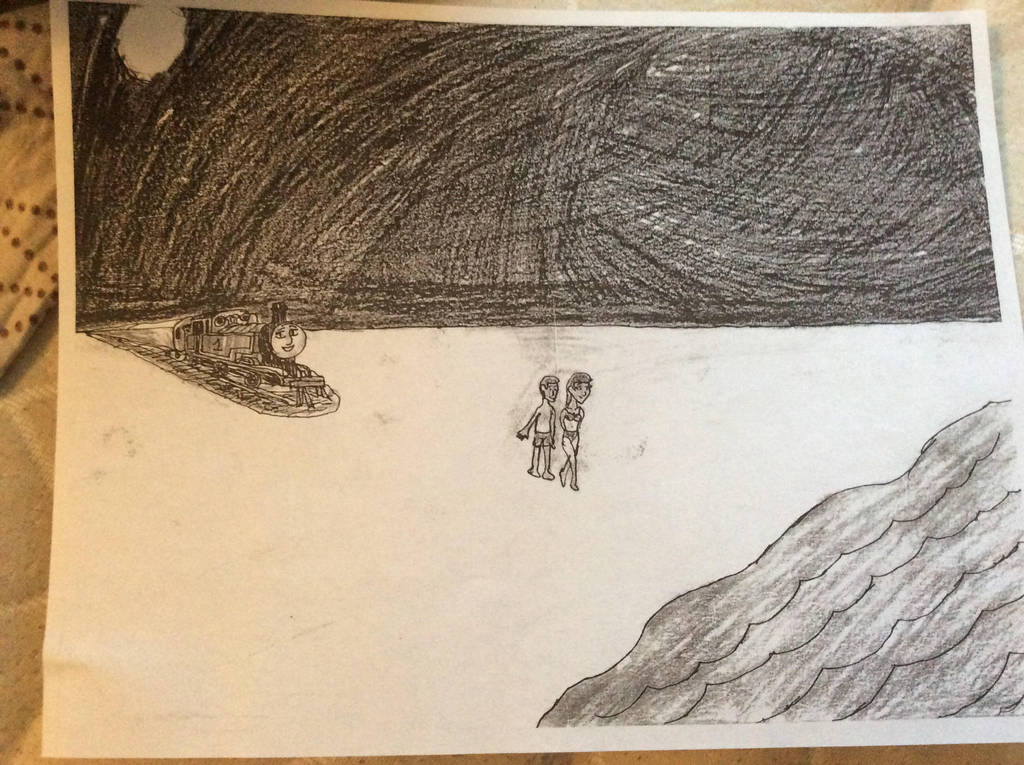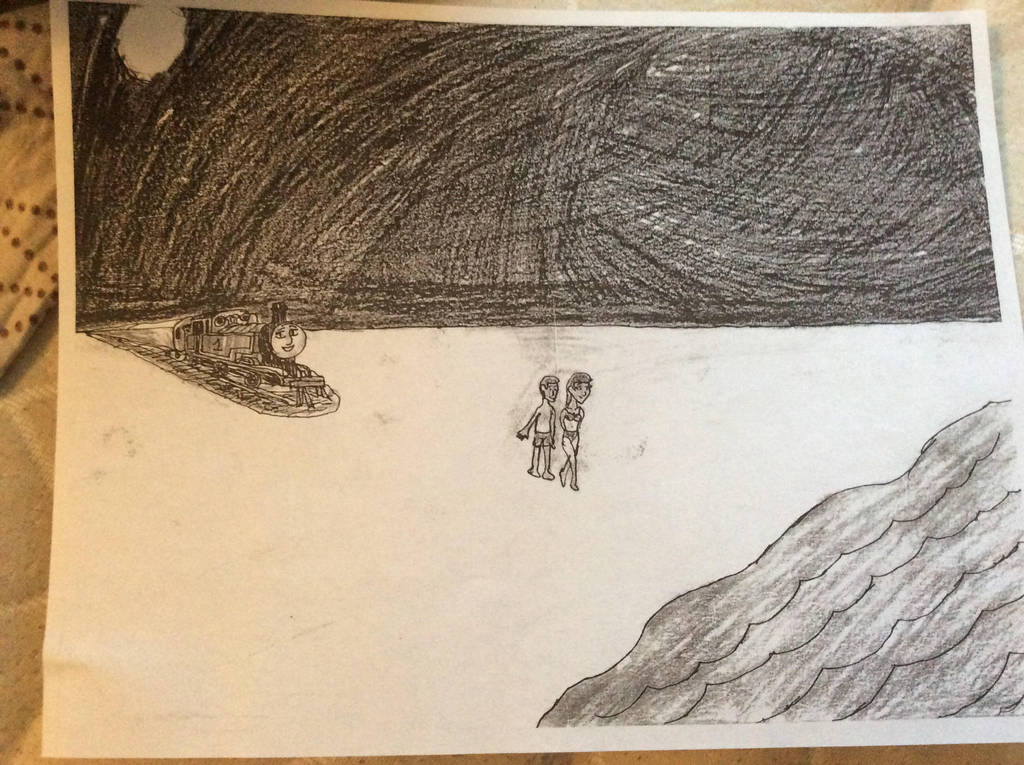 His Driver and Fireman filled up his tank, and Thomas headed towards the seaside. It was sunset by the time they got to the seaside. The passengers got out, made a bonfire, and partied until sunrise.

I do not own Thomas and Friends.
Thomas and Friends is owned by HiT Entertainment/Mattel.