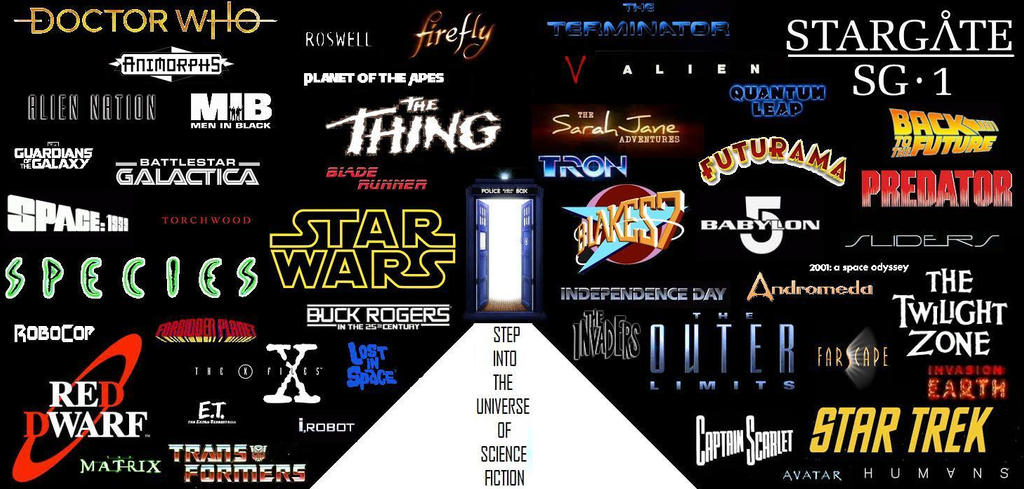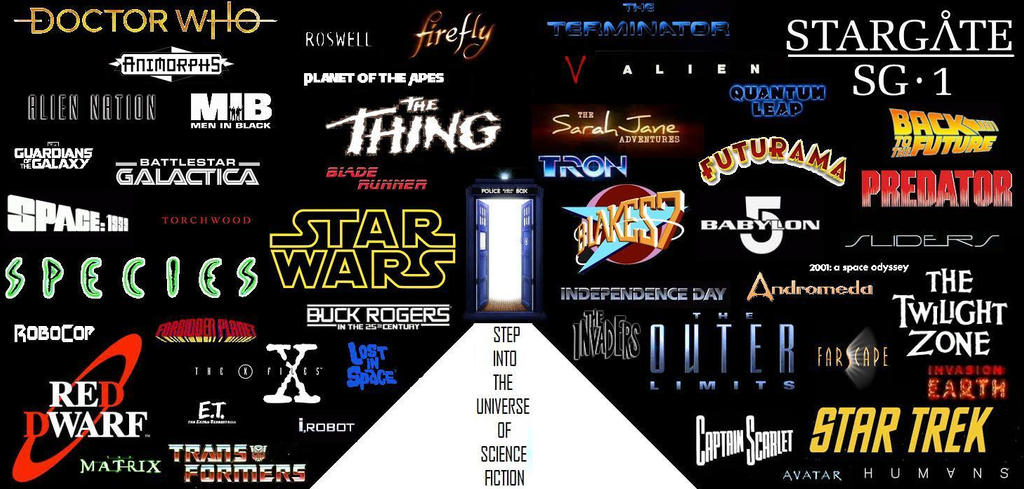 First off, can I please ask that no on comments saying to me "you've left out this" and "you've left out that", because there is so much Science Fiction that has been produced over the decades, it would be impossible I feel to include every single known Sci-Fi series and film you could possible mention onto one upload.
This upload is a representation of just some of the Science Fiction names we've all come to know in the last 50 or so years that are well known across the world.
To involve the names of every single Sci-Fi would have to be as massive on your computer screen as Deviant Art user Dirk Loechel's

famous upload 'Size Comparison - Science Fiction Spaceships'
www.deviantart.com/dirkloechel…
This upload is a representation of ALL Science Fiction, so that does include ALL the one's not represented on here.
For decades, so many of us look to Science Fiction to see what the future may hold for all of us, from Alien encounters, to fantastic machines, spaceship's, Time Travel, the great mysteries of the Universe . . you name it.
Science Fiction . . or 'Sci-Fi' for short in it's more modern day term . . is extrodinarily popular with so many people for so many different reasons.
This upload is a tribute to Science Fiction itself, listing as many names of Science Fiction TV Series and Film's that I could think off that have appeared on both TV and Cinema over the decades . . a few of which I'm honestly not a fan off, I just involved a few I'm not a fan off just to fill up the space as best as possible.
And don't worry if your personal favourites are not listed on this upload, this is ment represent
ALL
Science Fiction in general