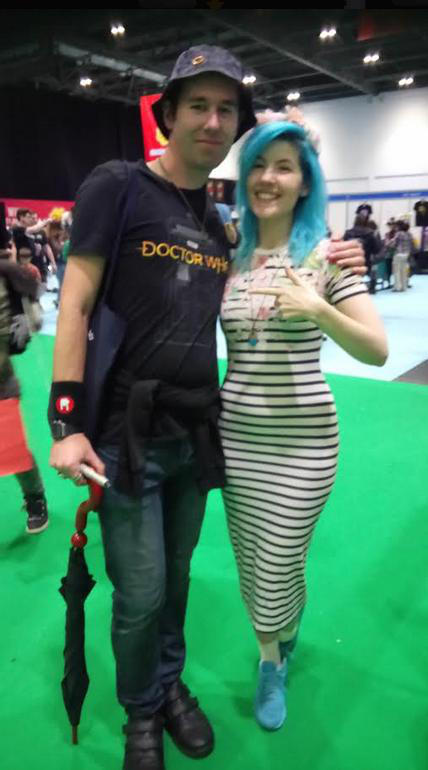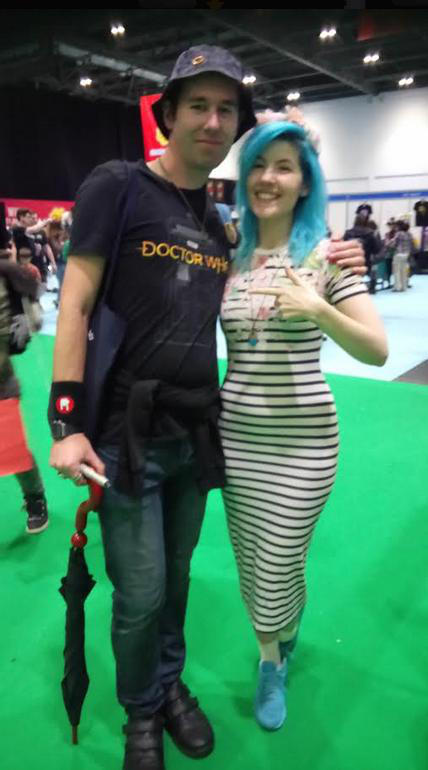 Watch
Sunday 18th October 2018. London Excel Centre. London MCM Expo / MCM London Comic-Con.
So happy to be reunited with Alice

almost a year ago today [Monday 29th October 2018] when we last saw one another last October.
She always remembers me, and even if she doesn't reply to all my comments, that's really ok, just knowing she reads them all like every other comment she recieves here on Deviant Art is good enough for me as it is for anyone else !!

As a thank you, and for absolutely free, because it had a stratch and she could not sell it to me for that reason, she gave me this print, signed by her saying 'To Jason, keep Rocking. Destiny Blue' called 'Fight for your Stripes', which I will need to find a frame for
www.deviantart.com/destinyblue…
The really nice thing about seeing Alice again yesterday was this unexpected moment. She goes over her stall, and starts hugging this young girl, and closes her eyes for about half a minute, and I'm thinking to myself that something is not right. Alice later told me that the girl was in fact crying, because like Alice herself, this young girl has mental health issues, so I guess meeting Alice through their shared connection of mental health really just broke the girl down, but no doubt she was deeply proud to see Alice in person for the very first time I'm assuming . . interestingly, seeing Alice comfort this girl reminded me strongly of this very upload Alice once produced called 'Thank you 100k Watchers'
www.deviantart.com/destinyblue…
If you've never met Alice, go to MCM next year or any other convention's she goes too across the world. I garentee you'll love and adore this lady with each encounter, and look forward to meeting her again as I always have

Photo taken by my sister Katrina


I really would like to meet her. She's wearing a nice dress too.
Reply

Reply

Sounds like someone we'd ALL love to meet!
Reply

Oh she most definately is. She had gone to American conventions I believe, so she might head your way some day.
Reply

Reply

Indeed, and still just as marvellous as ever

Reply

Reply