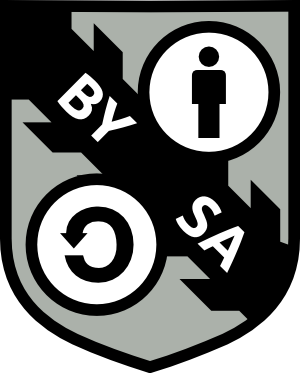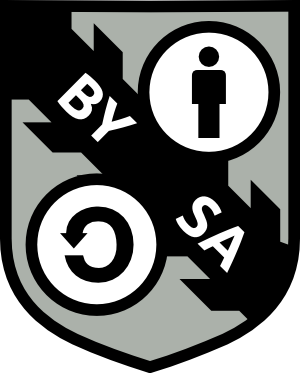 This is my Creative Commons shield, only for use with the CC-BY-SA license (and no other license) as it fulfils the requirements of proactively protecting users freedom unlike all other creative commons licenses.

Creative Commons is not protection. It's liberation.
Reply

That depends, for the artist it's a lot more about protection through a common mechanism. And then we have the whole concept of protecting freedom and liberation from propritarisation.
Reply

Reply

so totally need a PLZ version of this icon, AFAIK there isn't any CC-BY-SA PLZ icons currently available and this one is small and compact enough to fit in a single icon
Reply

Set one up! I'd love to see it.
Reply

heh, it looks fairly terrible, the image itself shrunken down is actually quite smooth but it messes up when it goes through the upload process... or something, also, it cuts off part of it...
Reply

Reply

See also the Licence Art Libre (French for Free Art License), which is also copyleft.
Reply

Is it only France law or is it worldwide like creative commons 3.0?
Thanks for the

too!
Reply

I'm unsure. It is France-based, but my sources digress: some say that it's France-only while others say it's worldwide-based.
Reply

Great. Glad I always use this license.
Reply