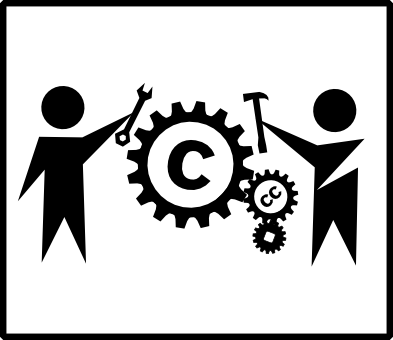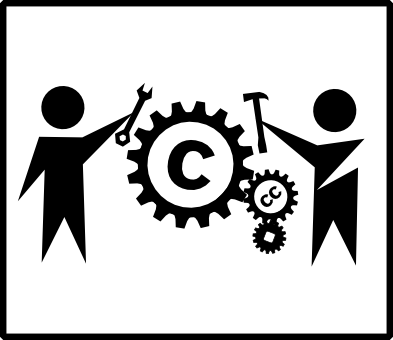 This is a piece I've done for one of my recent blog posts about copyright law and a critique of an article on the Linux Journal:
[link]
It shows two people who want to fix copyright, one wants to modify it (with the spanner) and the other wants to destroy it (with a hammer). I've also added Creative Commons (CC) as a cog connected to the bigger Copyright cog to emphasise the relationship and that copyright protection is a key component in copyleft licenses such as Creative Commons and GPL.
As always, download the SVG and keep as a resource if you like it.

Great Design- I really love it.
Reply

thanks for letting me know that you found the image useful. Do let me know if you need the svg.

(btw, it's not a photo)
Reply

great contribute!
I will use it for non commercial Visuals to promote CC!
Tell me the best credits and links for your work and I add it as Attribution Credits.
Ciao
Reply

You can credit me as "Martin Owens (DoctorMO) <doctormo@gmail.com>" or some form there of.

You don't have to give me a link to the new work you make from mine, but I would love to see it.
Reply

hehe, not sure I can say anything more. The image does a great job of speaking for itself.

Reply

You are pretty awesome, Doc.
Reply