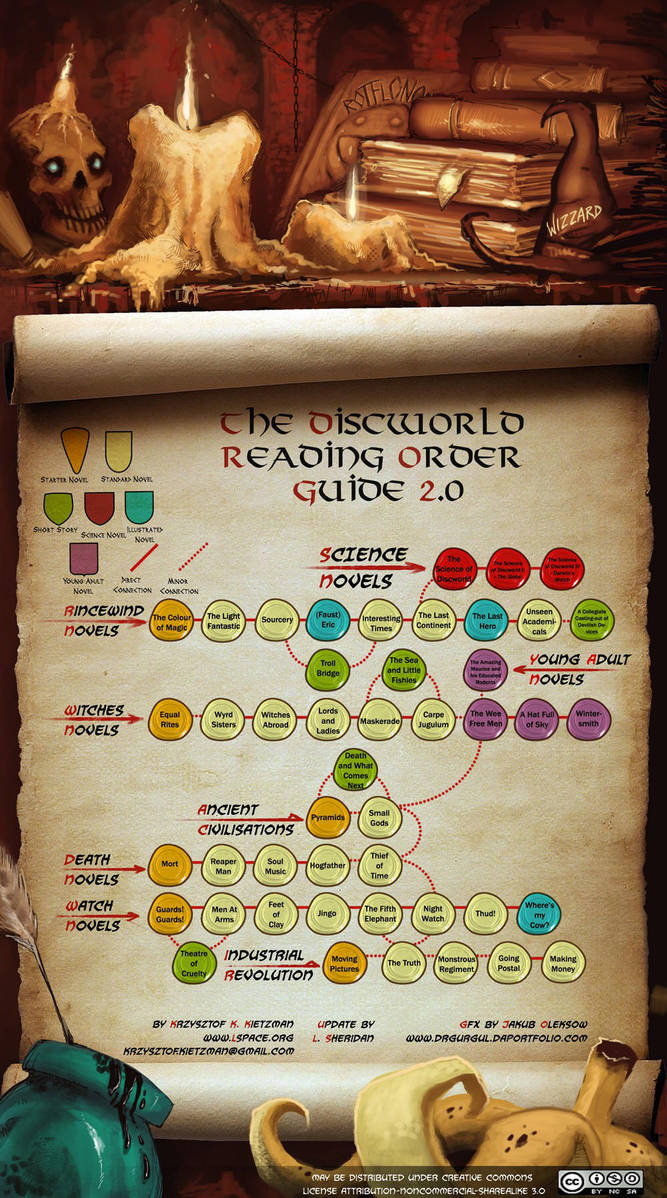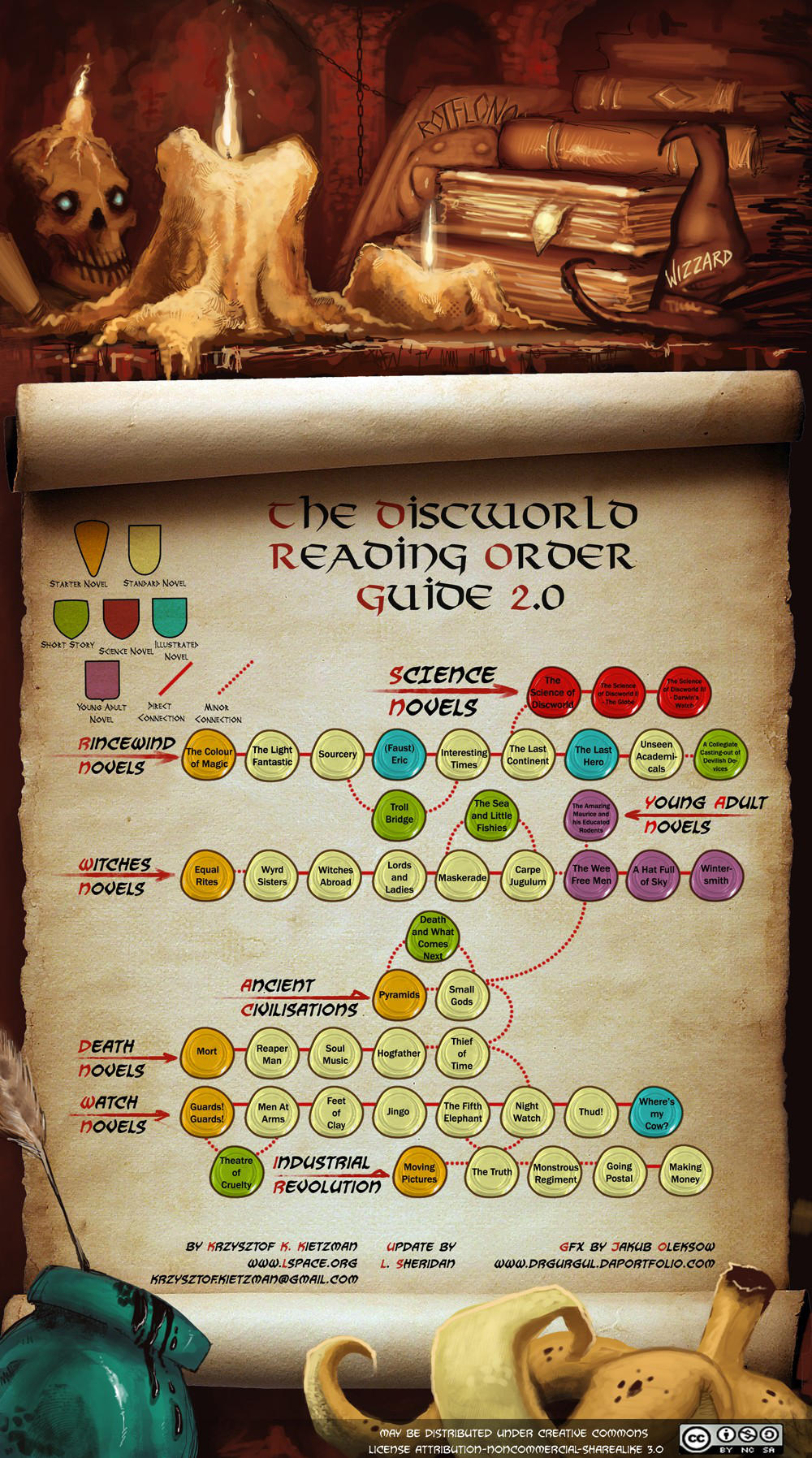 Watch
An infographic I did a while ago in collaboration with my fellow University colleague Chris Kietzman (texts), aimed to clarify and suggest the reading order of the excellent Discworld cycle by Sir Terry Pratchett.
Be sure to check out the page with many international translations and adaptations:
www.lspace.org/books/reading-o…
Ona a side note, it makes me darn proud to see folks from other countries translating and expanding this little thingy. It's all by fans for fans!


I didn't think I'd need a map just to figure out how to read these books.
Reply

Widziałem już kiedyś pierwszą wersję rozpiski, ale nie sądziłem że to Ty jesteś jej autorem.

Brawo!
Reply

This seems most helpful. Thank you!
Reply

This is fantastic! Probably the best guide I've come across (I've seen a few.) I posted it on tumblr to show a friend (I promise I credited you) but I'll take it down if you don't want it there.
Reply

Thanks a lot for spreading the word and double thanks for the credit! By all means, it can be posted wherever you want, as long as you don't make any financial profits out of it. That's the point of noncommercial creative commons license after all. :]
Reply

A great work - its so easy to loose the overview on all those works

Reply

oj dobre, bardzo fajna rozpiska

Reply

YES! YES! YES! This is seriously so awesome! It's a miracle no one made it so far, but I'm glad you did!!
Reply

Thanks! Technically speaking I only made the graphics, the guide had earlier editions which were text tables only. :]
Reply

The text tables were of course what the guide is about, but with this cool illustration it's suddenly much better and more eye-appealing. So I think you did a great job, even though the table isn't yours

Reply

Reply

Reply

I have used this chart so many times and had a good time doing so!

I also need to talk to someone in Tech support for L-Space...My L-Space has broken down and has begun to spew books all over my Regular Library.
Reply

Nice chart! And... There are short stories I haven't read. Must hunt down and read. Yay!
Reply

Well done!!! There is no
Russian language
there, but anyway it's very useful - let's go on learn English!

Reply