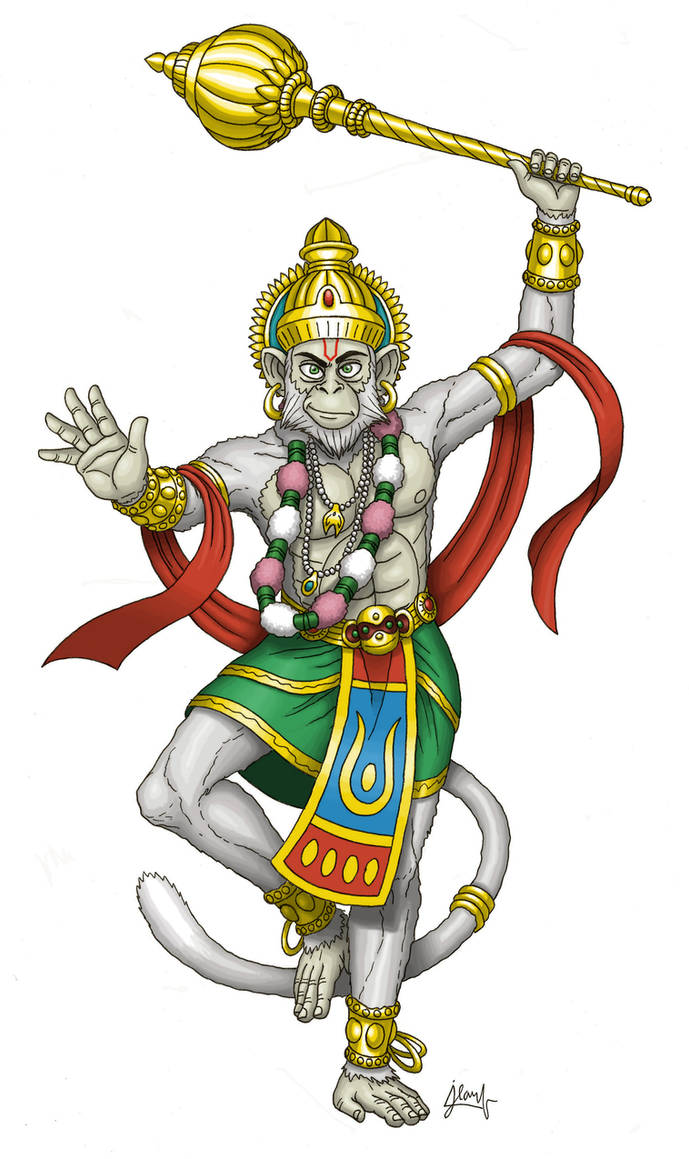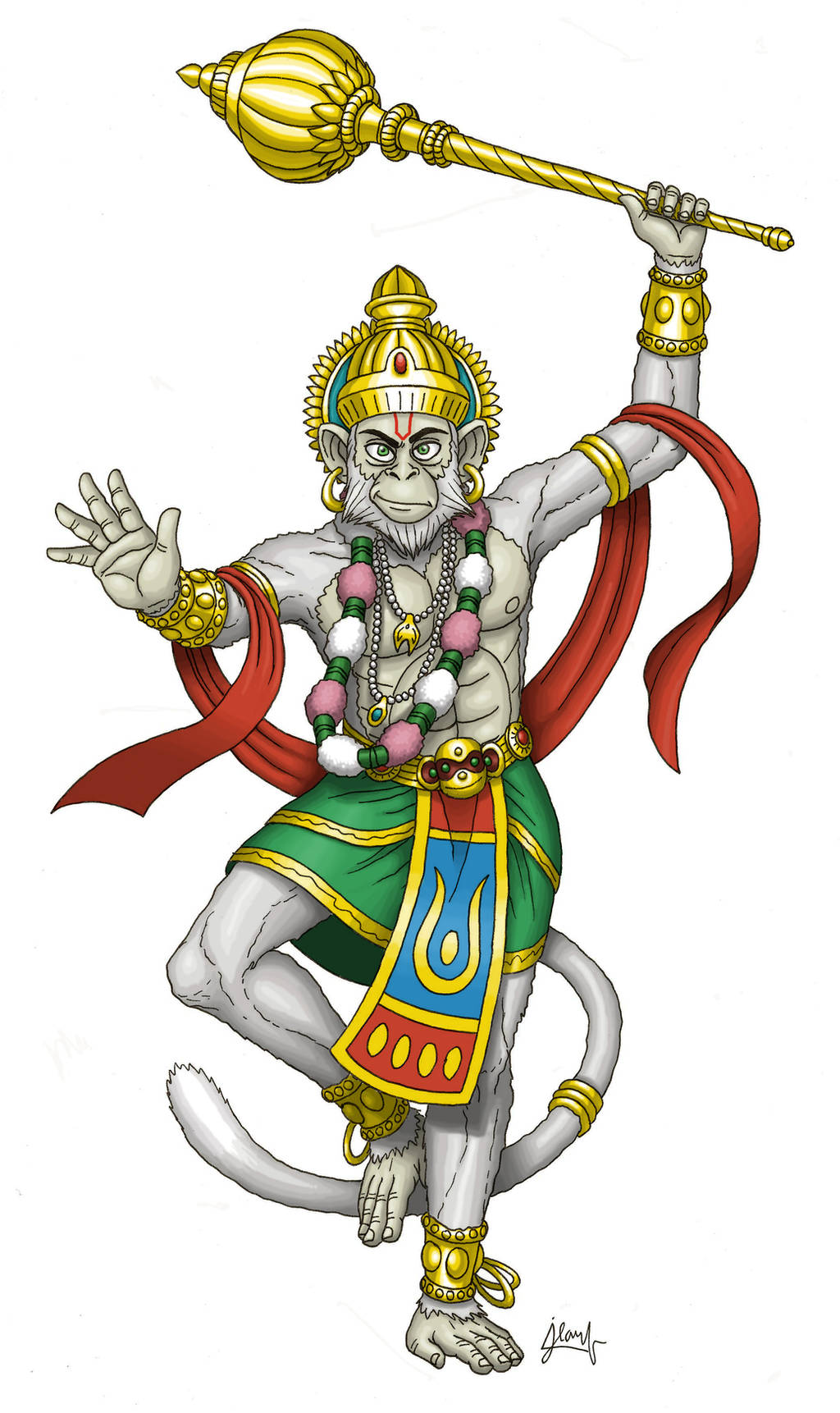 Watch
Here's my take on Hanuman, the famous hindu monkey warrior who helped Prince Ram (an avatar of Vishnu) during his journey to rescue his wife Sita, kidnapped by Ravan, the king of the rakshasa (hindu/buddhist demons). He has various amazing powers, able to change his size at will, to fly... he inspired the character of Sun WuKong, who then inspired the character of San Goku.

Was he as much of a troll as Sun Wukong was?

Reply

Haha, actually he had respect for his greater enemies, but he sometimes behaved like a troll towards the lesser ones X)
Reply

Gorgeous work! You might be interested to know that the mace does not actually appear in the
Ramayana
. The following comes from a blog article I wrote:
His later association with this weapon may have been influenced by two sources. First, the novel portrays him as using his great strength to wield heavy objects, both natural and man-made, as blunt weapons.[13] Second, he was closely associated with yaksha demons in other great Hindu classics like the

Mahabharata

(3rd-century BCE). Early Buddhist sutras mention yakshas wielding maces.[14] One such individual is the Yaksha King Kubera-turned-Buddhist deity Vaisravana, who later makes appearances in ...

Journey to the West [and a 13th-century precursor]

.[15] The mace was a fixture of Hanuman's iconography by at least the 12th-century since dynastic coins from this time feature him holding the weapon.[16] However, the association between the two surely took place well before this if the iconography was common enough to stamp on coins.
historum.com/blogs/ghostexorci…
Reply

I'm glad you like it

! Interesting

I guess you've seen the indo-japanese animated version of the Ramayana ?
Reply

Reply

Your drawing of him is well done.
Reply

Reply

Reply

Thanks a bunch my friend

! Had some doubts before posting him, but...nah, it's cool

Reply

Reply

The guy took a mountain in the himalaya and flew to Lanka Island, where his army needed medicinal herbs (which were only growing on this specific mountain) ! He's an uber intelligent flying King Kong !
Reply