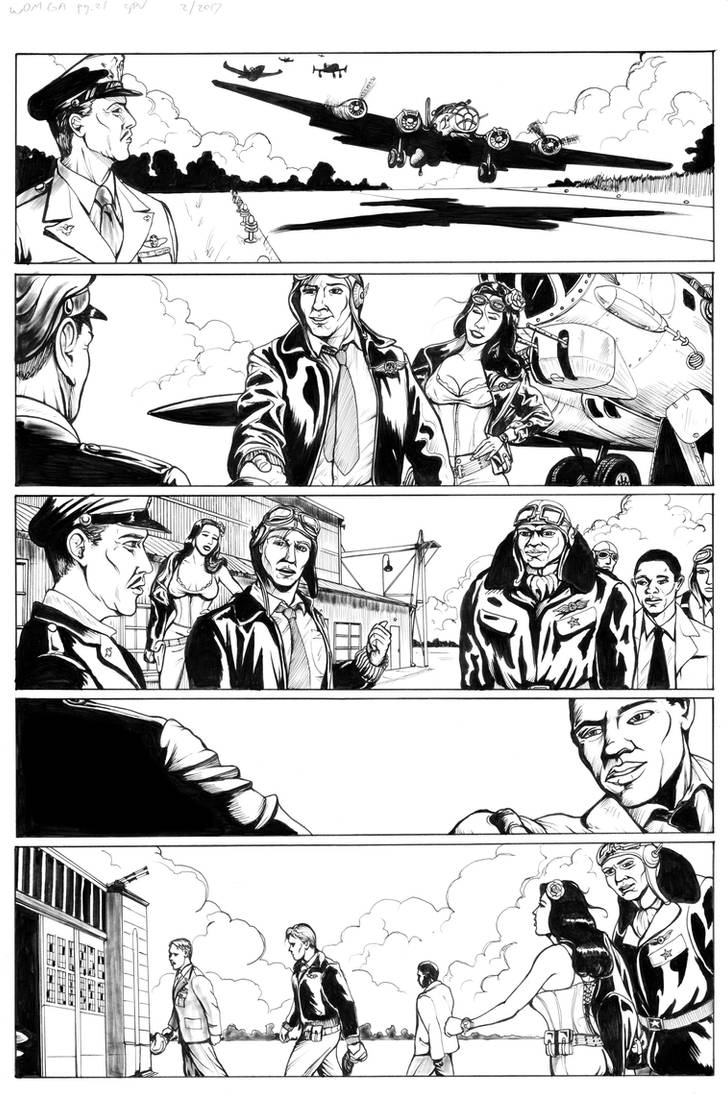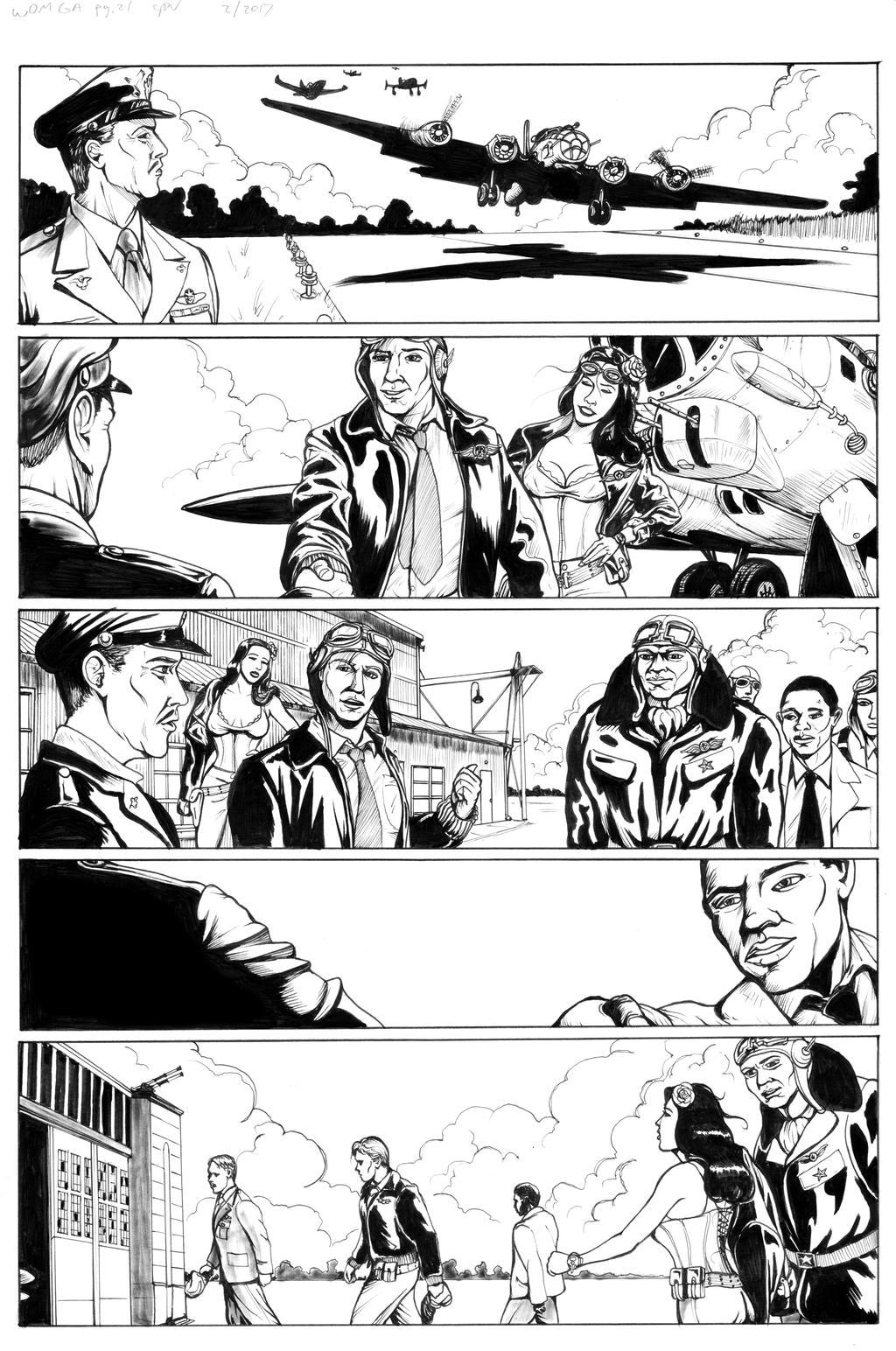 Watch
Latest WARBIRDS OF MARS (.com) page from the comic I'll be completing this year, with luck before Phoenix ComiCon.
Features the B-54Spacefortress, Jack and Josie in Milwaukee, 1949/1950, along with the Warbirds comics first African-American and Russian characters. The structures in the background are taken from personal references in Tucson (the office barracks) and Hawaii (hanger). Because Dieselpunk.
Micron pens (after my own pencils) on 11x17 Strathmore.
I'm also on PATREON:
WARBIRDS OF MARS pages early
Exclusive sketches, Hentai and behind the scenes ideas, history and pics.
And more (videos? Streaming?), as we grow!

Click the link to learn more:
www.patreon.com/scottpvaughn
#patreonsupport
scottpvaughn