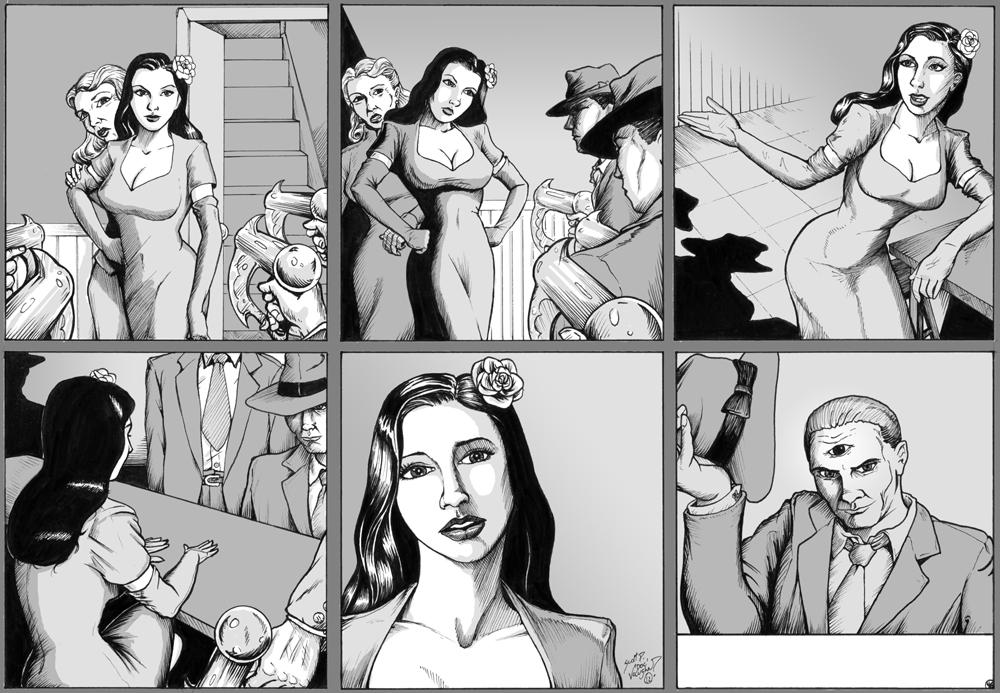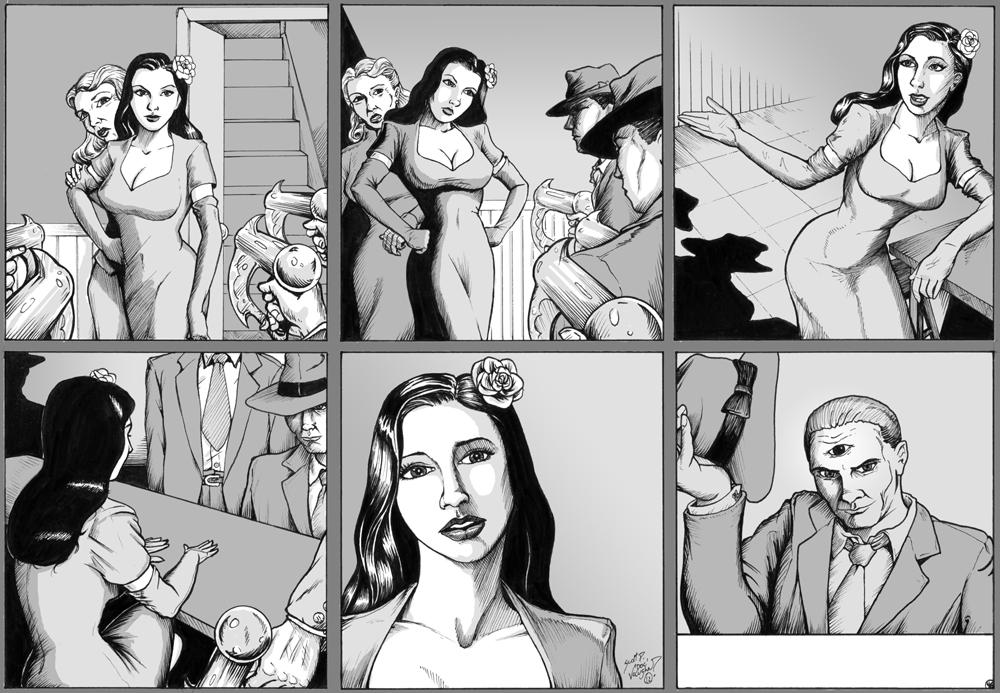 Watch
The latest page of WARBIRDS OF MARS (
[link]
) features a lot of Josie just standing around looking good and badass, so I referenced a lot of 1940s glamour shots for the posing. You can read the finished page here:
[link]
Micron pens on Strathmore 300 Bristol (backside of sheet) with gray tones in adobePS7

It's funny--after you released the last page, I got into and went through the whole strip--really fun/pulpy stuff. The only problem I had with it was the portrayal of Josie, since she didn't really seem to contribute much to the actual story outside of being sexy and having the dudes have to rescue her. Hopefully this development helps fix that and she becomes a better spy.

Reply

Thanks for the time and words! Yeah, Josie's journey is a long one, but will perhaps be the most dynamic in the long run. I'm glad you're enjoying it!!
Reply


awesome work Doc! hehehe... when i saw that last panel i couldn't help but recall that old
Twilight Zone episode, "
Will the Real Martian Please Stand Up?
"

Reply

She is so pretty

I want to be pretty!
Reply

One of my favorite DA strips ever - just love the ambiance.
Reply

Hey, I've been looking at these for ages and I only just realised there was a link to the actual book! It's brilliant! What a dumb schmuck am I!
Reply