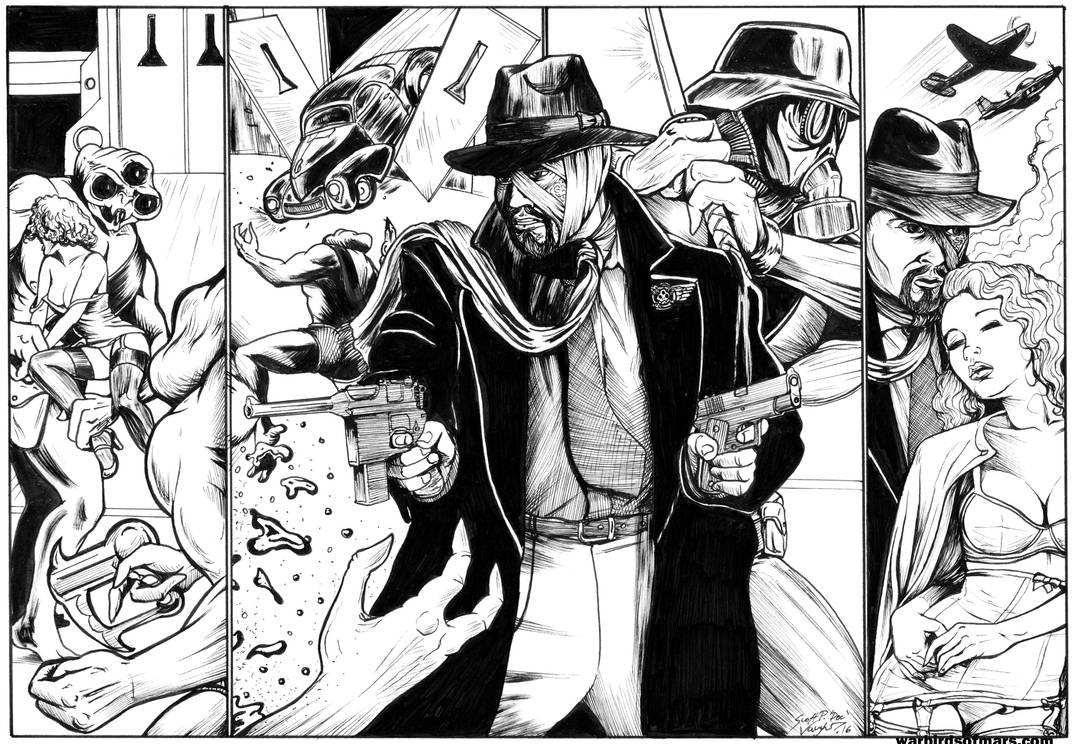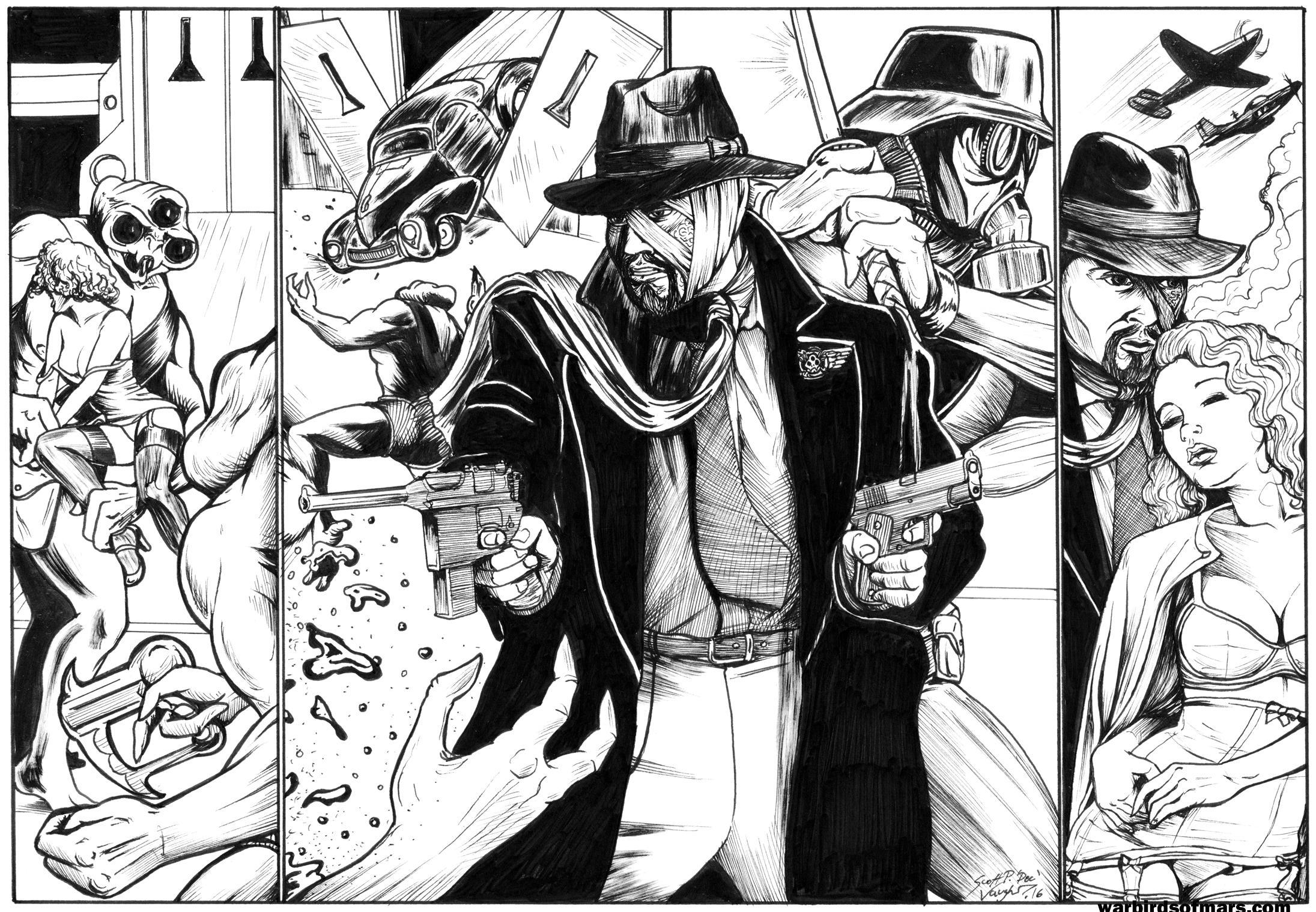 Watch
My Patrons always get to see my WoM Pages - especially the webcomics - early, but here's Friday's page for you (sans final gray tones, etc)!

This is another of the "Filler" pages of pin-ups and montages that are snapshots of the Martian Hunters of 1949 while I wait for the comic's writer, Kane, to get me the next official page... which is fine by me, as it gives me a chance to draw cool "whatever I want" scenes. Here we see some 'Martians' kidnapping a human woman from the New York Line and taking her to their own craft. Fortunately for her, New York's defenders - Hunter Noir and Mr. Mask - are on the scene, door-busting and making short work of the aliens to rescue the poor gal. I enjoyed the composition of this; 4 panels with a fifth overlaid in front of them showing Hunter blasting bad guys.
Micron Pens on 9x12.
My Patreon subscribers got to see this a few days early before it debuted at warbirdsofmars.com and my $5+ subscribers get to download a hi-rez file of this.

Exclusive voting on upcoming art
High resolution images
WARBIRDS OF MARS pages early
Exclusive sketches and behind the scenes ideas, history and pics.
And more (videos? Streaming?), as we grow!

Click the link to learn more:
:thumb549049672:
www.patreon.com/scottpvaughn


Reply

awesome!!

Reply

I'm always impressed with how your panel work encapsulates a story. Here we have the important events all presented sequentially, easy to understand and follow, and we still get plenty of sexy dame featured. Plus, I really like that alien on the left.

The central figure dominates it visually and thematically, which is really cool.

Reply

Thanks, man! Means a lot. I was proud of this layout - it was so freestyle just based on a basic sketch and some cool references I made or found. It worked out nicely and I don't think it gets noticed as much as my 'naughtier' stuff.
I owe you a reply to your email, as well...
Reply

Awesome ... nothing else expected!

Reply