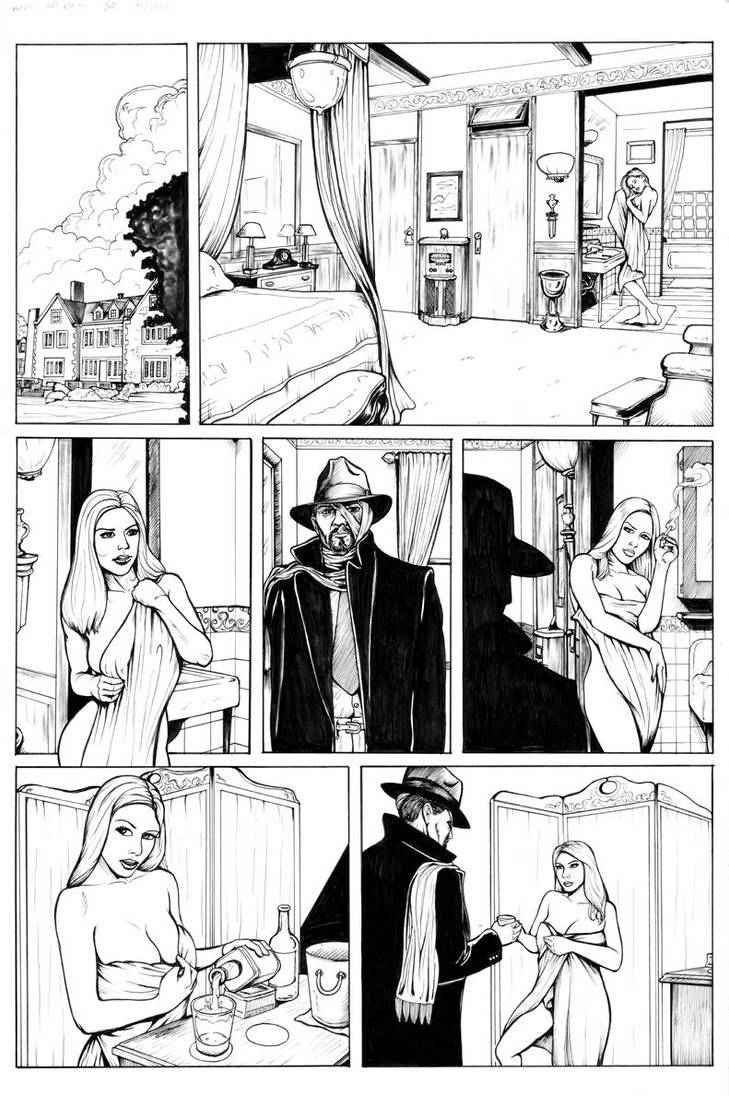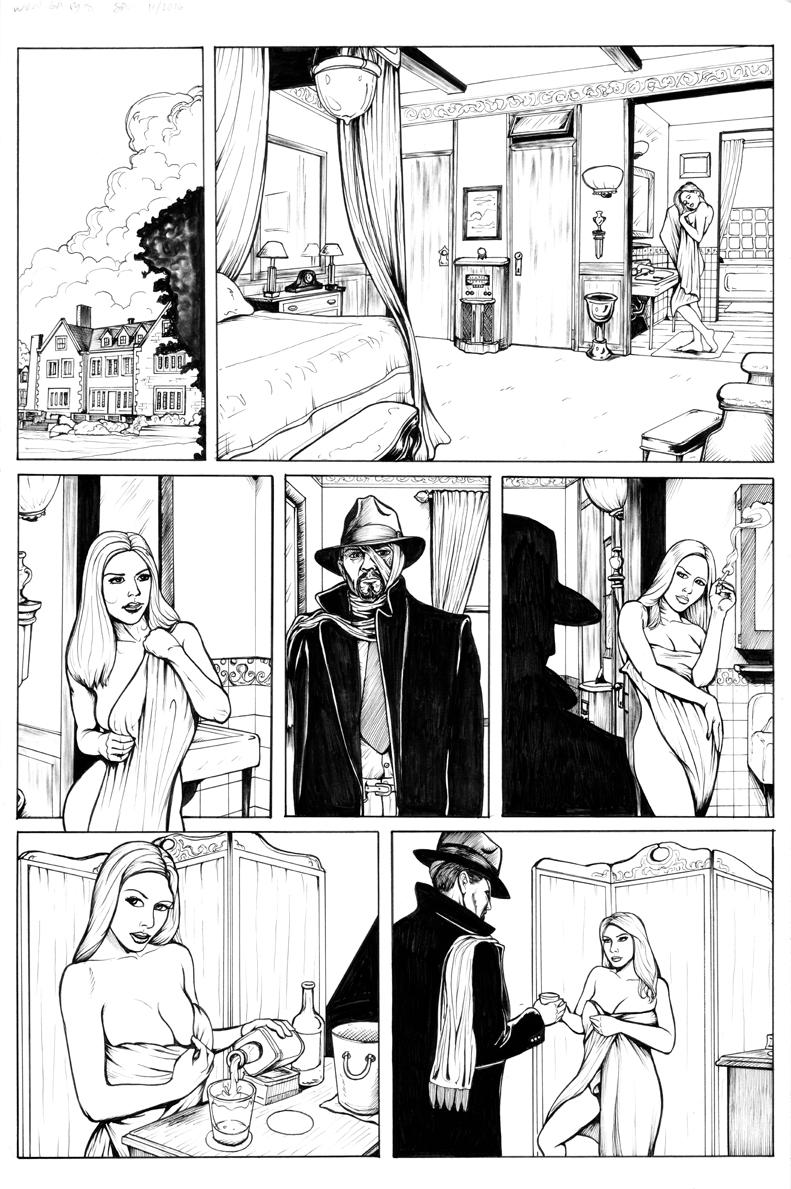 Watch
One of the latest (to be colored) pages of WARBIRDS OF MARS: The Golden Age
Issue #1 (forthcoming)

Hunter noir shows up in a very Femme Fatale-esque Lady Doyle's upstate mansion and start trading innuendos. Top right panel is based on Jessica Lange from KONG, with my GF Jenn posing for some of the other poses (except Hunter's - those are all me). My 1940s RCA Radio also makes a cameo, as I needed to fill Doyle's room.
micron pens on 11x17 Strathmore, Golden Age dimensions
I'm also on PATREON:
WARBIRDS OF MARS pages early
Exclusive sketches, Hentai and behind the scenes ideas, history and pics.
And more (videos? Streaming?), as we grow!

PLEASE SUPPORT ME and WARBIRDS of MARS
Click the link to learn more:
www.patreon.com/scottpvaughn

really excellent work!

Reply

Very professional job, very well thought-out.
Reply

Reply

Thanks.. I struggled with it

Reply

Ah the classic plup fem fatal.
(He says hoping he spelled it correctly 😁)
Reply

Looks nice

Reply