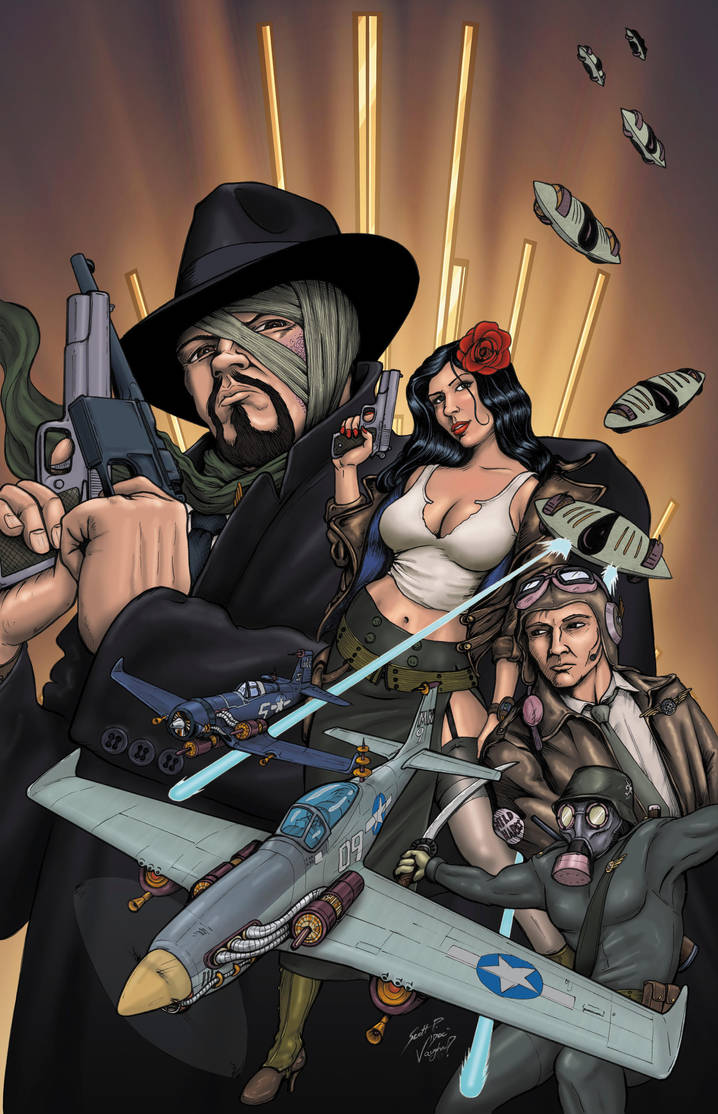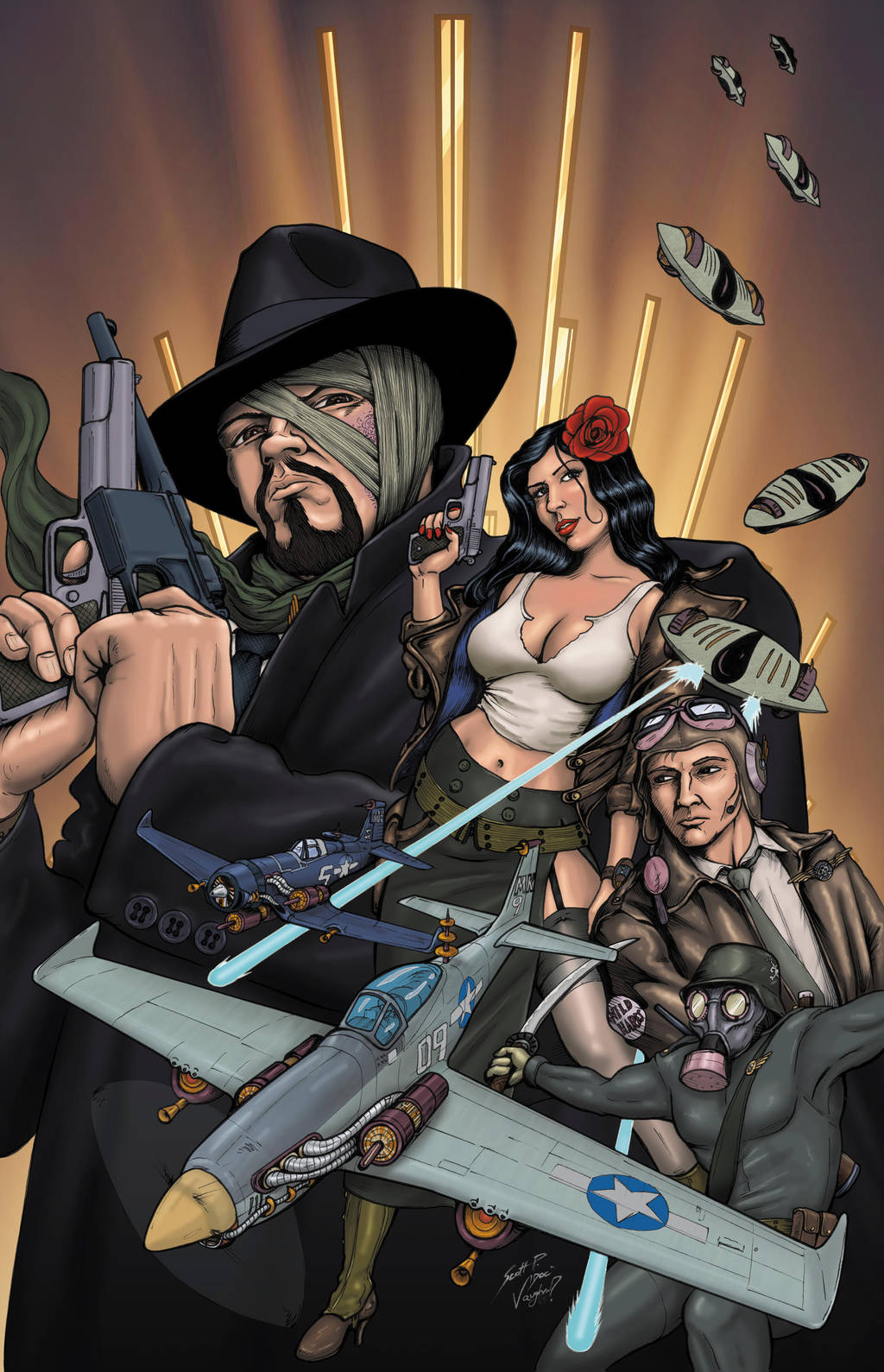 Watch
The pencil/inks and color flats for this were done YEARS ago, but as I am FINALLY close to finishing the work on the comic WARBIRDS OF MARS: The Golden Age #1, I had to color the cover! So here it is!! I think I actually pulled it off, but I need to see it on other browsers/etc and make sure it's not too dark or something.
Anyway, if you like this (or any of my previous WoM pages and pin-ups), go to warbirdsofmars.com to see the webcomic thus far, buy comics, books, swag, and even listen to an old-timey radio podcast. This comic will continue the story from there, and it will debut next month at Phoenix ComiCon (and the Kickstarter Backers will finally get their copies!)!!
Micron pens on 11x17 board, Adobe CS-2
www.warbirdsofmars.com
My PATREON: Get
WARBIRDS OF MARS pages early
Exclusive sketches, Hentai and behind the scenes ideas, history and pics.
And more (videos? Streaming?), as I grow!
-
Click the link to learn more:
www.patreon.com/scottpvaughn
#patreonsupport
scottpvaughn

Most fascinating; I do so love the science-fiction action/adventure atmosphere of this!
Reply

Thank you very much... please, check out the webcomic if you like at warbirdsofmars.com - new stuff SOON
Reply

Very nice ! Love the retro feel

Reply

I love this retro pulp artwork. you are fantastic.
Reply


awesome cover art Doc... excellent layout and color work!

Reply

Thanks very much... I shudder to think how much time went into this... good things I did the line-work 2 or 3 years back

Reply

Awesome poster/splash page!
Reply

Reply