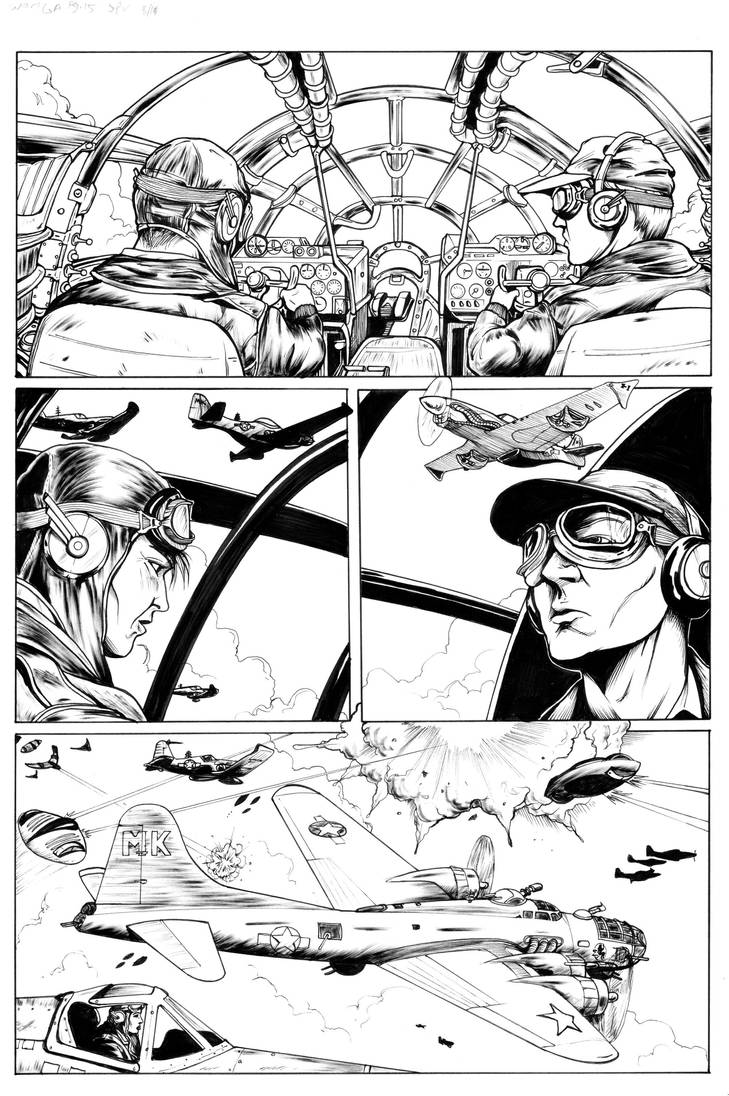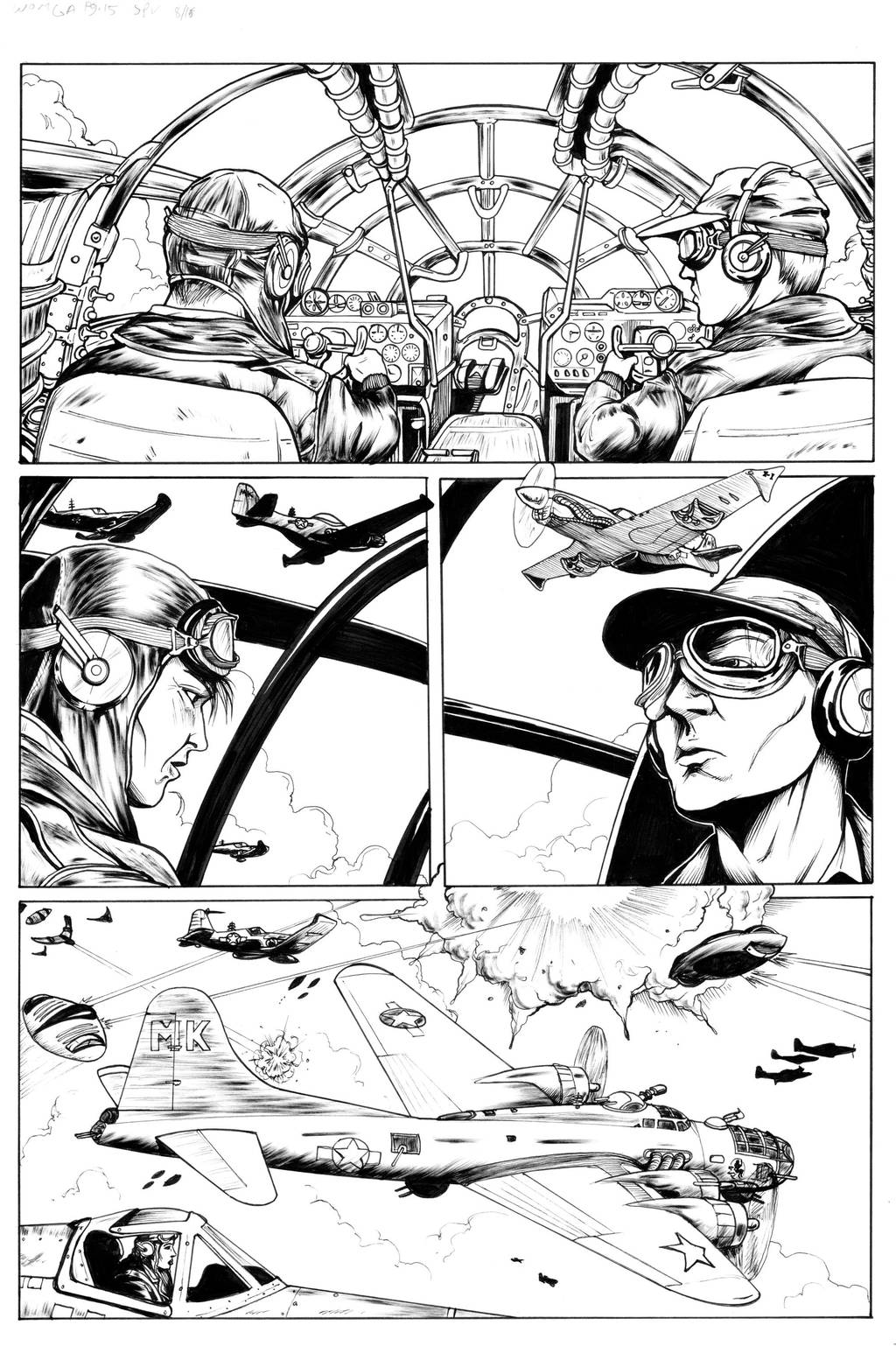 Watch
This latest (to be colored) page of WARBIRDS OF MARS: The Golden Age
Issue #1 (forthcoming)
When I photo reference, I'm so much happier... it fills in the blanks my imagination wasn't sure of or inspires me as an artist to try more, add more shadow, etc. Here, Jack Paris and Rex are flying the B-54S(pacefortress) "Stars & Garters", which is basically a B-17 with B-29 (OR B-50) front end (and cockpit) and some other dieselpunk elements. Their flanked by their updated P-51 and F-4 fighters, also augmented with Alien Tech. Then the 'Martians' attack. Fun stuff, and time consuming for me.
micron pens on 11x17 Strathmore, Golden Age dimensions
I'm also on PATREON:
WARBIRDS OF MARS pages early
Exclusive sketches, Hentai and behind the scenes ideas, history and pics.
And more (videos? Streaming?), as we grow!

PLEASE SUPPORT ME and WARBIRDS of MARS
Click the link to learn more:
www.patreon.com/scottpvaughn

I love the cockpit view! It gives me a strong, "That's no moon, it's a space station..." vibe, which was one of the best scenes of that whole franchise, I think.

Reply

Thanks, Jeff... yeah, that was the request/instruction of the writer, Kane, which in turn points out where Star Wars was inspired in the first place...
Reply

Looks amazing! Love the concept!
Reply

curious about number of engines B-54? It looks like a three engine or two props and an air intake only on the starboard wing
Reply

It's the angle hiding one engine:
docredfield.deviantart.com/art…
Two prop (or maybe a form of turbo-prop at this stage?) engines and two hybridized engines using reverse-engineered 'Martian' tech that - among other things - includes the anti-grav.
Reply

Reply

F4U Escortibg a high altitude bomber,bad idea XD
Reply

You know the first thing that came to mind when I saw the thumbnail of this image???
Heavy Metal.. You've seen it, right??

Reply

Ohhh yeah... had it on yesterday while drawing the next page

Reply

Wow, first class pictures.
Reply