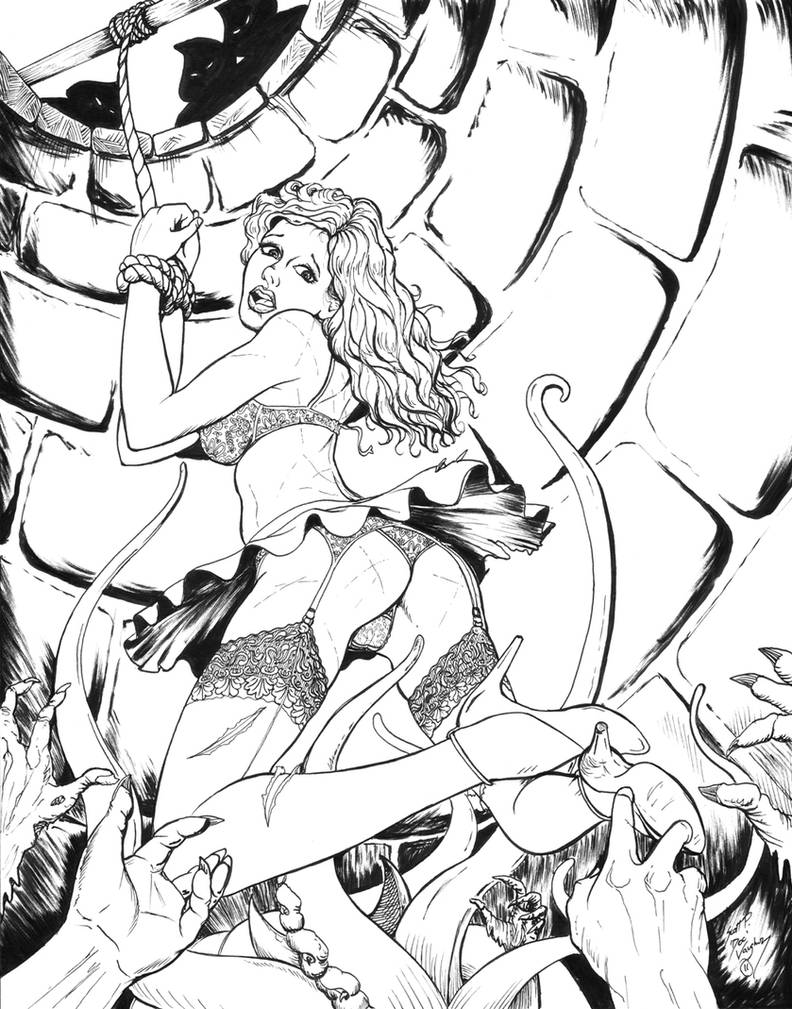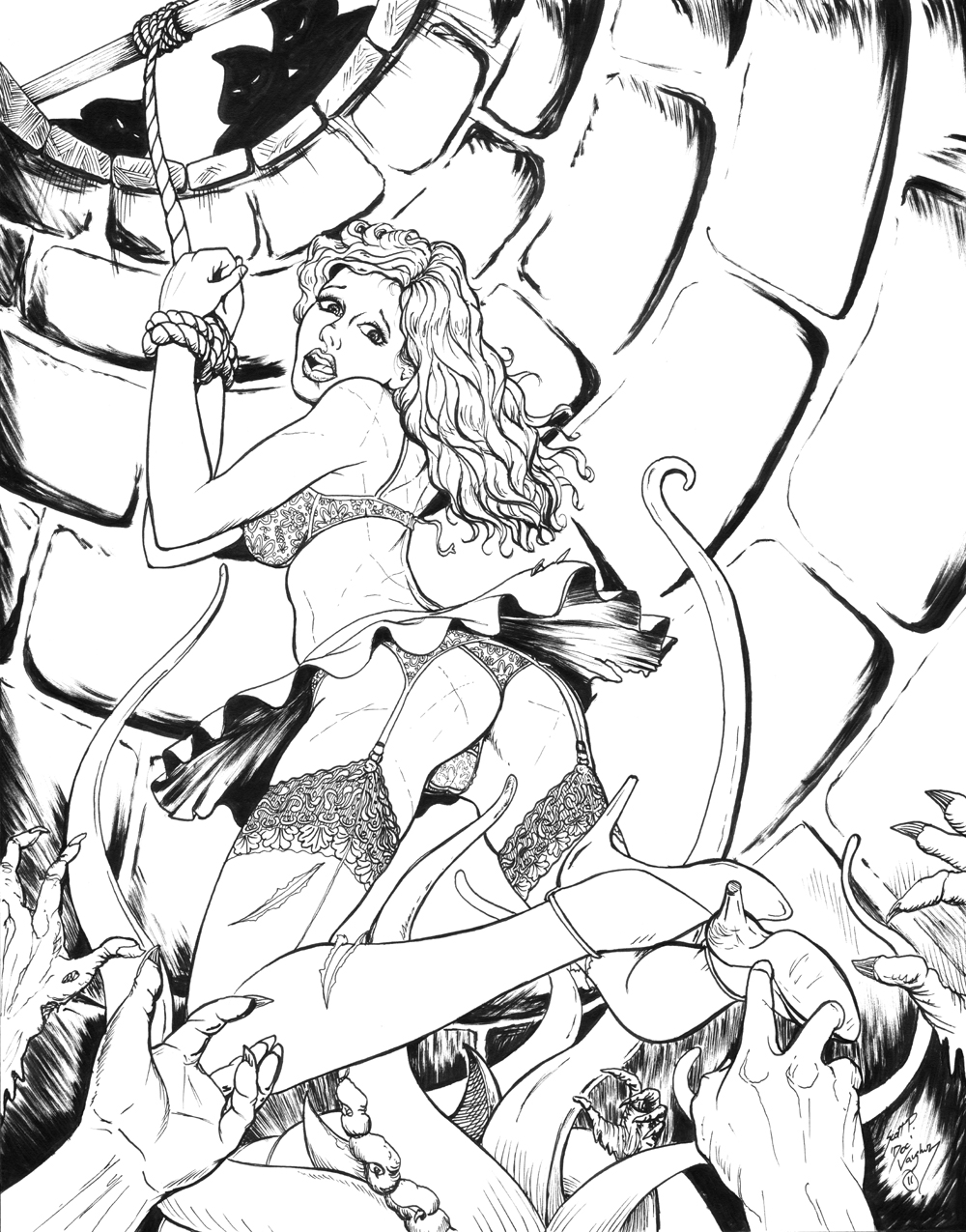 Watch
Recent commission... color version to follow.

Micron pens, 11x14 strathmore

Help me : what happened there ? That I there see is interests me , - but what exactly happens there ?..
Reply

I love the detail you put into lace! I'm just no good at that, really, partly due to patience, but not totally. You rock the lace out on all lacey things you draw.

This is an obvious favorite. Has it really been five months since I've checked my devwatch? Good lord...

Awesome point of view, and I love the different styles of claws you put together for the foreground.

Reply

Thanks Jeff, I rally enjoy drawing the lace details like that sometimes... the sexy effect is worth the time.
The print has been enabled

Reply


get say i blame them... she's definitely a tasty looking morsel!

excellent work on this Doc... awesome perspective... luv the detailing on the lingerie!

Reply

It goes to show that if enough well wishers all wish hard enough at the same time then they will get what they want lowered down their well!
Reply

Well, well , well... is that a well?

Awesome image!
Reply

WOW!brilliant!i love it!AMAZING
Reply

I'm guessing this is one scene that you won't see in
Nancy Drew
anytime soon..

Reply