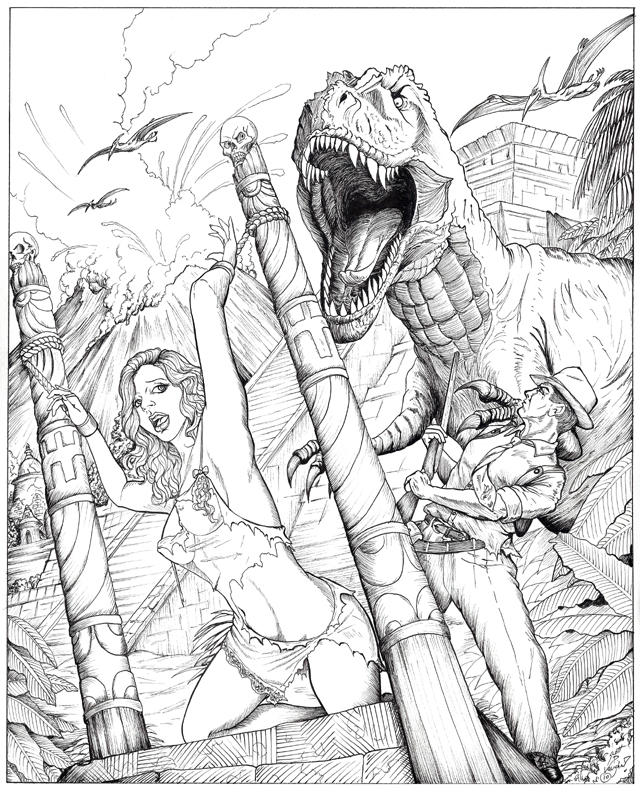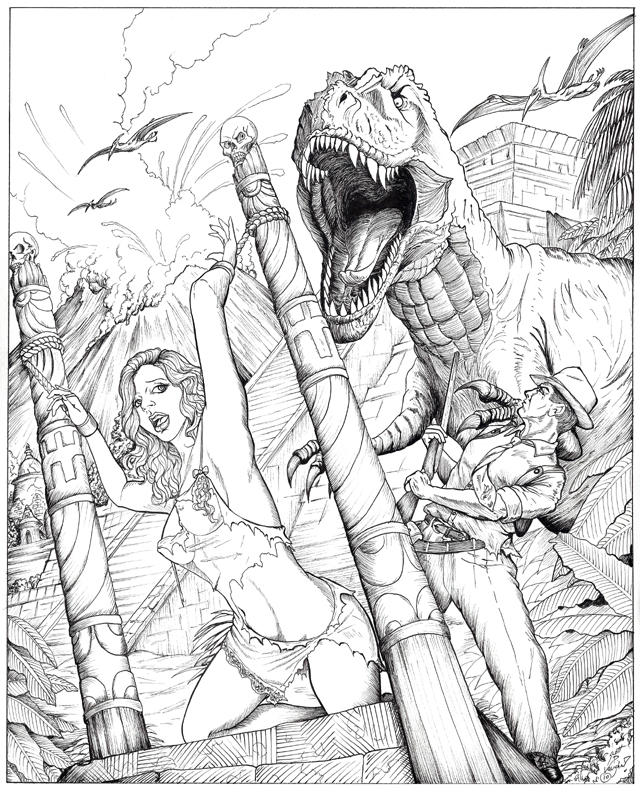 Watch
This is the line art (and therefore yet another project with the intention of being colored either by me or by someone else) for the ideal cover to a book proposal I've been working on for some time - a movie review book within a specific genre (see title). Pretty happy with how this turned out, which is more than I can say for some of what I've been working on. I really wanted that Lost Adventure feel, complete with scantilly clad sacrifice and battered hero (Whom I posed for). There was a lot I wanted to include in the composition, so I drew larger for it. Once again, could have used more black, but then this is intended for color and therefore isn't finished yet, really.
Don't recall where on the web I found the references for the T-rex. The basic pose for the girl was some random pic of Erica Campbell, which I then eleborated on by drawing her my way and adding some (rather torn) clothes.

micron pens on Strathmore 300 11x14 paper. Maybe 16-18 hours

Copyright 2010 Scott P. 'Doc' Vaughn, Vaughn-media.com
Not to many people can contol thier pens as well as Scott Vaughn. His lines are like a work in poetry. His forshortening skills truelly amaze me. To be able to draw with ink a back view of an elbow and make it look real is a gift in itself. His skills with atmospheric perspective is always achieved with his use of putting a subject right in front of you followed by layers of subjects in session. With just a few short strokes he shows action in the volcano erupting and birds flying. Scott in my eyes is a master in ink! Thanks for sharing your talent with us.
The Artist thought this was FAIR
10 out of 11 deviants thought this was fair.