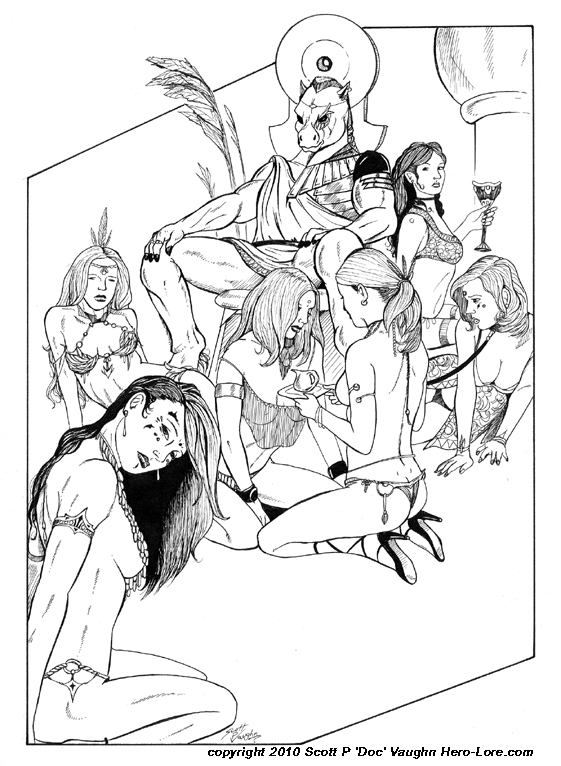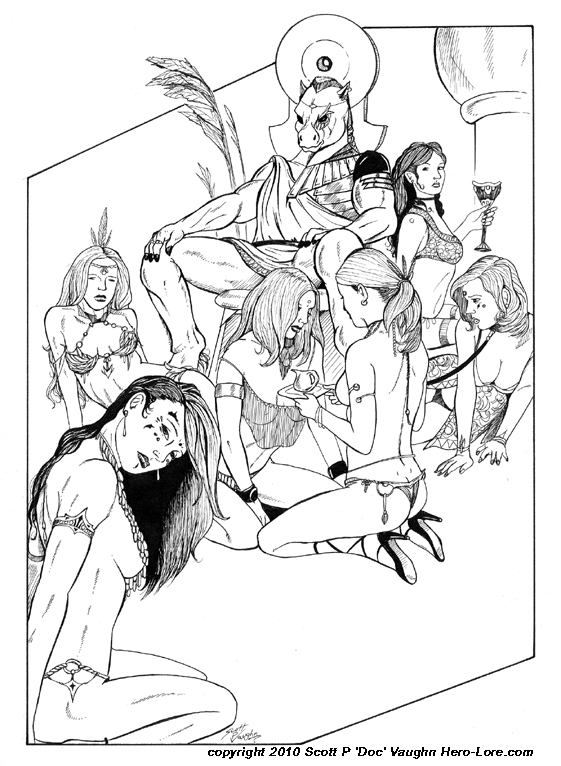 Watch
This is actually older work; probably 2003. Its one of a series of (as-yet incomplete) illustrations for my sci-fi/fantasy novel, 'Shards of Destiny - Hero-Lore book 1' that eventually I'll get back to finding an outlet for. I was just going through some old folders and spotted it and figured you guys might like it.
Memfis is the leader of a race of 'Gods', living in a sort of neo- Greko-Roman opulance (as you can see) on the planet Kordula, where the final Games will be held...
rapidiograph on Strathmore, pen and ink
copyright 2010 Scott P. 'Doc' Vaughn
hero-lore.com
[link]

Have you thought about just doing the whole thing indie?
Reply

Indie... publish? Yeah, funny enough... I
m finishing the art and edits this year. Thanks!
Reply

Sorry yes Indie publishing. It might be more complex with a mixed media piece but I personally found publishing independently to be remarkable easy.
Reply

Yeah, Indie is what I'm going to do for this... either myself, or my buddy Kane's company. I'm a little fearful of doing it myself, as its been a long time since I tried it and a lot has changed. Plus; editing.
Reply

Check out Smashwords they make it about as easy as possible to self publish. As for the editing... yeah that's a real bugbear. Might I suggest using a text to speech program I've found that to be very effective in getting a reasonable clean copy that you can then send a copy editor.
Then again I pay my copy editor in single malt so what do I know.

Reply

Maybe will get to see more of this concept
Reply

This picture would have been perfect if you had just drawn me in place of that lizard-man. :lamo:
Excellent work as always, Doc!

Reply

Reply

Top notch!

One of the best line work illustrations I've seen you do, besides that fact that it's just chock full of hotness...

Where have you been hiding this gem for 7 years?!

Reply

beautiful lione work Doc.very well done

Question : can a picture be of a monster and maiden all wrapped up into one??
Reply

Thanks!
Examples for #
monstersandmaidens
-
YES: Andromeda and the Kraken (woman menaced by beast).
NO: Medusa (half woman, half beast)
Reply