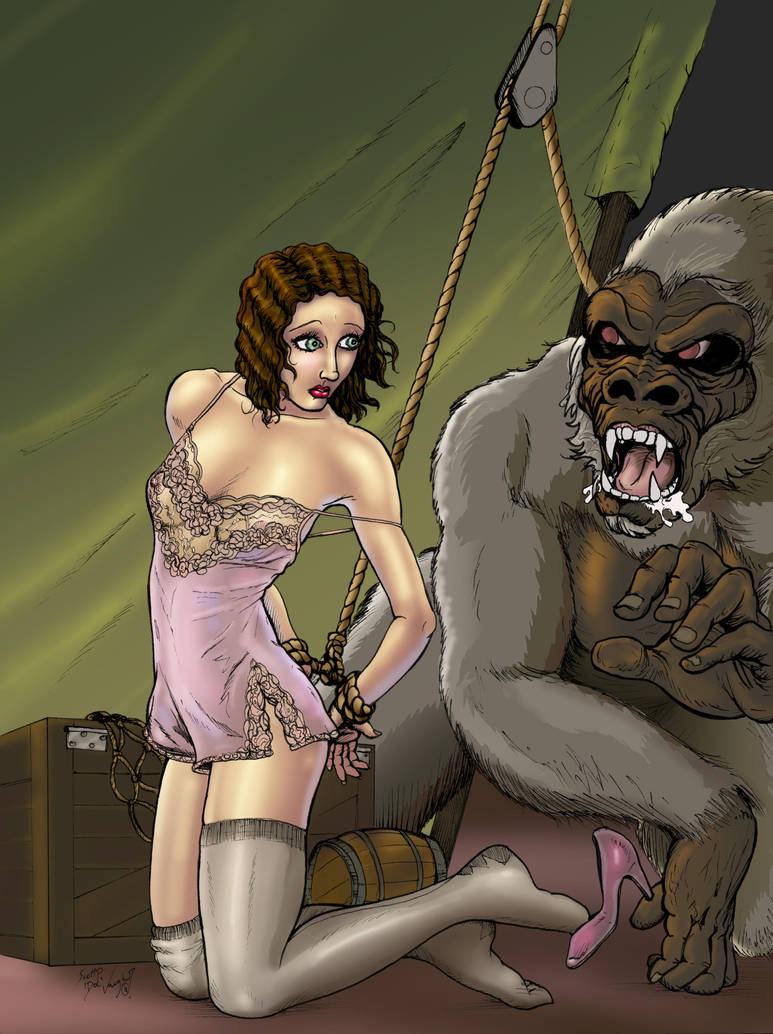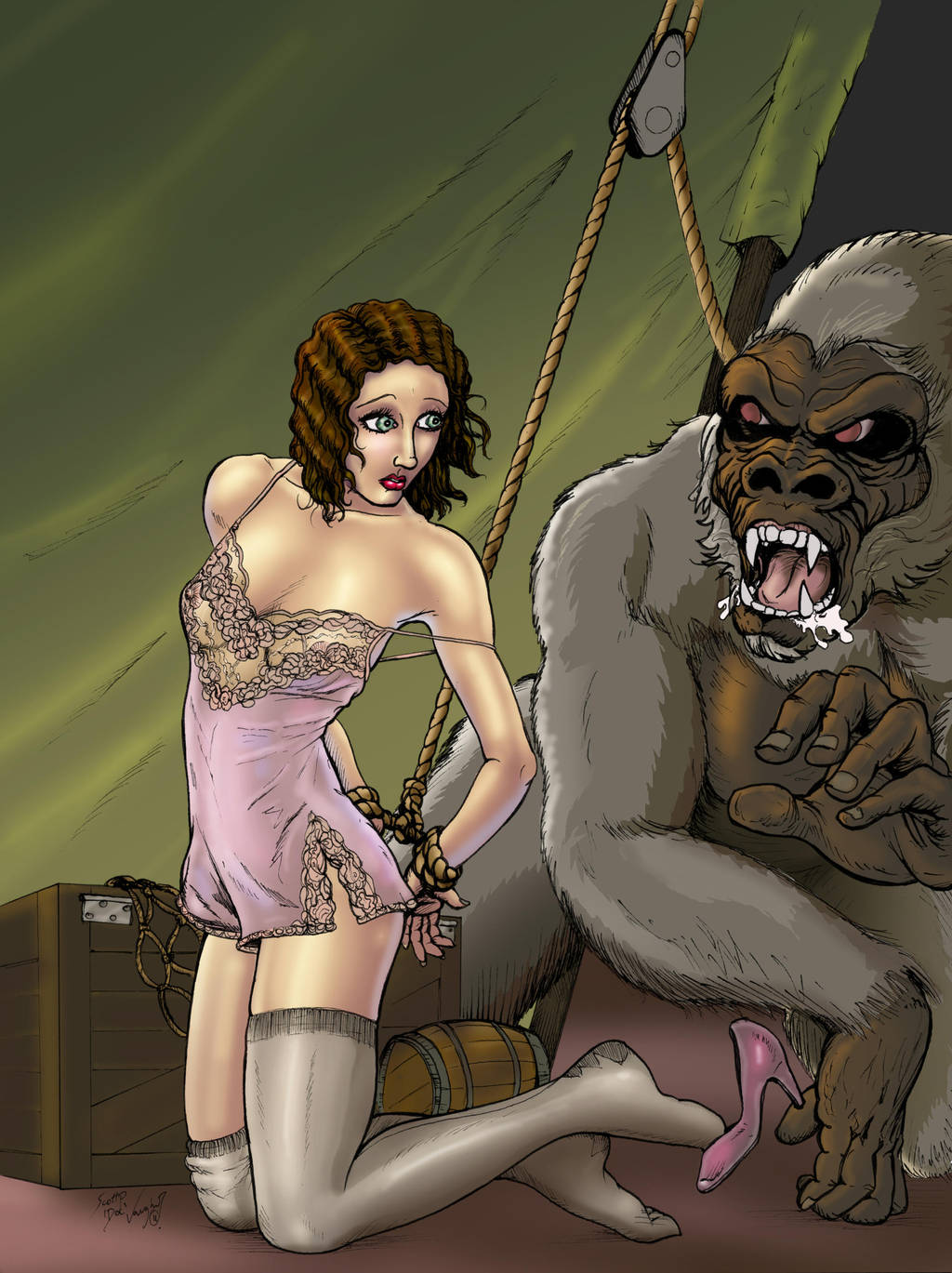 Watch
Bill Farmer, a local digital colorist, has been showing me tips and tricks - here's tonight's payoff.
Yet another in my attempts to pay homage to and otherwise emulate the comic and Pulp covers of old, such as Spicy Adventure and so on. Here, it would seem our 1930's style heroine has been captured and left in the bad guy's tent (and with so little to wear!). She already thought she had it bad, but now someTHING's come sniffing 'round the flap..!
The pose for the girl came from a very young pic of actress Phoebe Cates in a rather revealing, if 80's, slip. A little imagination and design work and I made it 30's. I'm particularly proud of the Gorilla-beast's face.
Micron on 9x12 Bristol, colored in AdobePS7
Inks:
[link]